U.N. Preparing to Receive 150,000 Displaced by Mosul Battle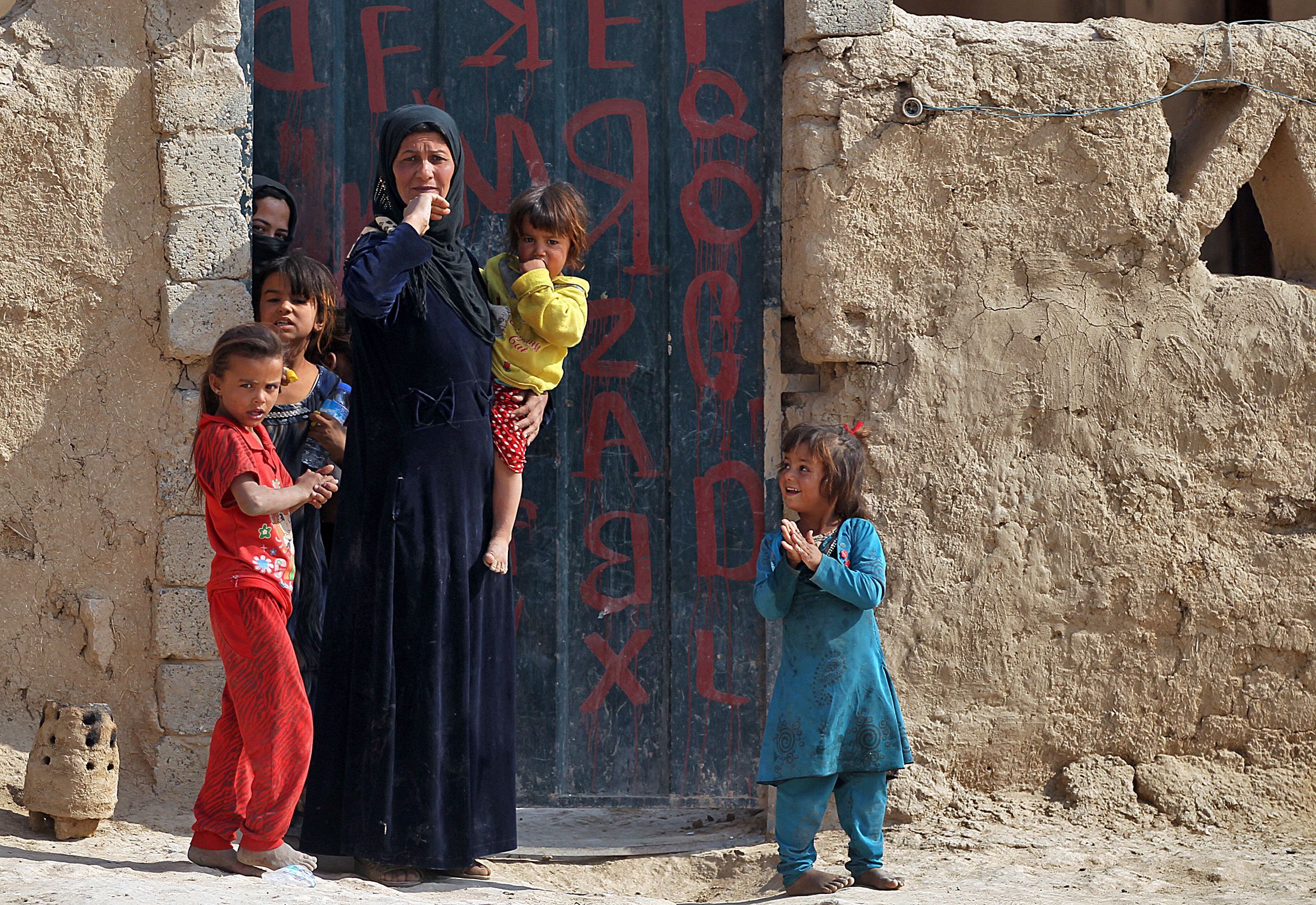 The United Nations refugee agency is anticipating a humanitarian crisis in northern Iraq and is making plans to shelter 150,000 civilians fleeing Mosul as U.S.-backed forces continue their bid to oust the Islamic State militant group (ISIS).
U.N. High Commissioner for Refugees Filippo Grandi told reporters in Jordan: "The preparations are proceeding well… UNHCR is going to have in two or three days 30,000 tents in Iraq, enough for 150,000 people."
Grandi said that the global body was working "to find enough sites to be able to receive this huge mass of people should it come out of Mosul."
He said that negotiations with the Iraqi government and the Kurdish regional government were continuing to be able to accommodate the expected wave of people fleeing the radical Islamist group's rule.
At the moment, most of those leaving the area are from the edge of the city where the majority of clashes have taken place so far. The U.N. said last week that ISIS is holding hundreds of families hostage in Mosul as human shields, making it difficult for many inside the city to leave.
"The outflow of displaced people is not yet from the city of Mosul but from the outskirts," Grandi said. "We have about 7,500 displaced people that have moved from the outskirts of Mosul to other locations that have been assisted and we have perhaps around 1,000 that have crossed into Syria."
Rights groups have also cautioned that those fleeing face revenge attacks at the hands of Iraqi government forces and Shia militias because of sectarian divisions and suspicions that they would have coerced with ISIS fighters, or are ISIS fighters attempting to flee the city in disguise.
Aid organizations have warned of the looming humanitarian crisis for several months, saying that hundreds of thousands face a bitter winter when they are forced to flee the city as temperatures are set to drop significantly in the coming months.
"Basically, a million people will be displaced, of which 700,000 will require humanitarian assistance. The task in front of us is very, very hard. It is causing me and my team many sleepless nights," Aleksandar Milutinovic, the International Rescue Committee's (IRC) country director in Iraq told Newsweek last month.
"Many people will flee with only the clothes on their backs and documentation in their pockets. It is a dire situation. We are working around the clock to prepare ourselves the best we can," he added.
Iraqi and Kurdish forces have advanced to within five miles of Iraq's second-largest city despite staunch ISIS resistance in the shape of suicide car bombs, snipers and booby traps. The city is a symbolic hub for ISIS, as the group's largest capture to date and where its self-declared caliph Abu Bakr al-Baghdadi delivered his first sermon.