U.N. Rights Chief: 'Thousands' May Have Starved in Besieged Areas of Syria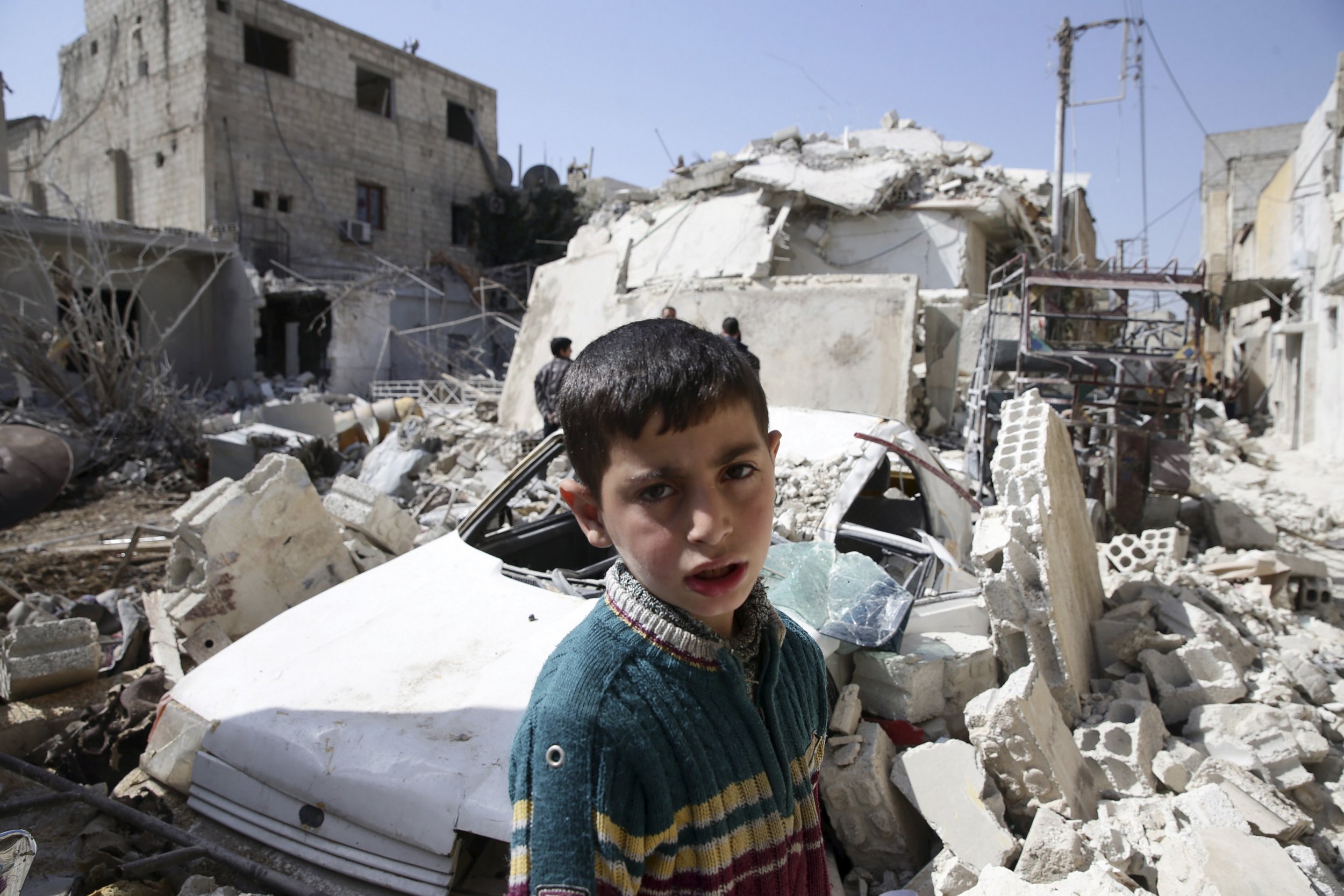 The various actors in the Syrian civil war may have left thousands of people to die of starvation in deliberate sieges that have affected almost half a million people, the United Nations human rights chief said on Monday.
"The deliberate starvation of people is unequivocally forbidden as a weapon of warfare. By extension, so are sieges, which deprive civilians of essential goods such as food," Zeid Ra'ad Al Hussein said. "Thousands of people may have starved to death."
In the Syrian city of Madaya, where citizens are surrounded by the forces of Syrian President Bashar al-Assad and Lebanese Shiite militant group Hezbollah, aid workers have reported that dozens of malnourished children and elderly have died. Hussein's estimate is far higher than what has been reported previously.
Hussein was addressing the U.N. Human Rights Council's annual session. He said that approximately 480,000 people were "currently trapped in besieged towns and villages in Syria—and have been, in some cases for years."
His comments were made as the global body prepared to deliver aid to approximately 150,000 Syrians as a U.S.-Russian truce implemented on Saturday continues to hold. The U.N. hopes to help some 1.7 million people by the end of March, in a truce that includes Assad's forces and rebel groups bar the Islamic State militant group (ISIS) and the Al-Qaeda-affiliated Nusra Front.
"Neighborhoods, schools and packed marketplaces have been hit by tens of thousands of air strikes, thousands of barrel bombs have been thrown out of helicopters onto streets and homes," he said, adding that some actors "are targeting medical units deliberately, or with reckless disregard."
Hundreds of thousands of people remain trapped by government forces, rebels and ISIS in a number of areas in Syria such as East Ghouta, Deraa and Deir Ezzor. The five-year conflict has killed or injured more than a tenth of Syria's entire population, according to a recent report by the Syrian Center for Policy Research, which estimated that 470,000 people have died as a direct or indirect result of the fighting, and 1.9 million have been wounded.