U.N. Warns of 'Catastrophe' in Four Syrian Towns Under Siege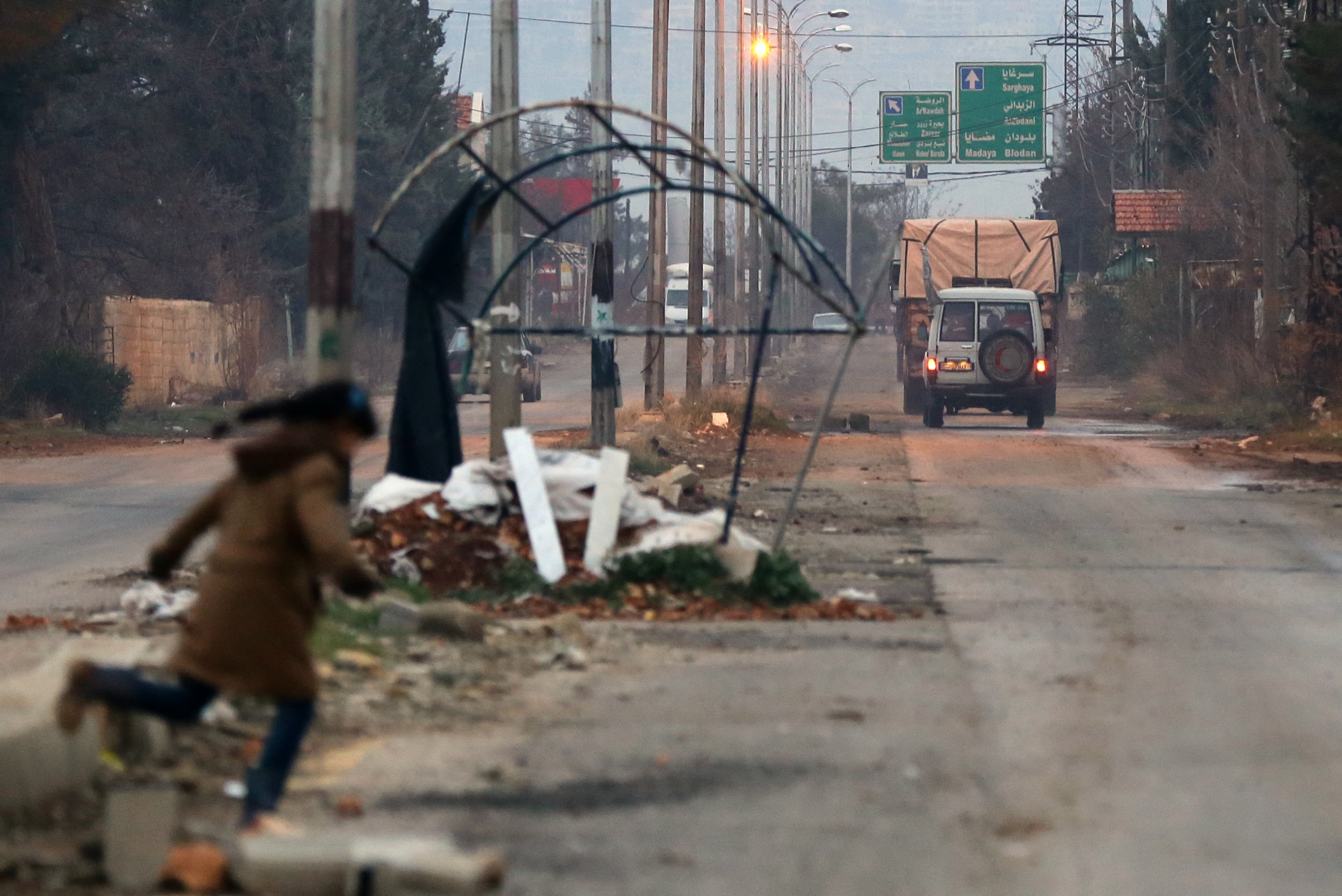 The United Nations warned Monday of a "looming humanitarian catastrophe" in four Syrian towns unless aid groups were permitted immediate access to deliver assistance to 60,000 residents.
Ali al-Za'atari, the U.N. humanitarian coordinator for Syria, said in a statement that the towns of Zabadani, Madaya, Fua and Kafraya face horrendous conditions as the conflict nears its sixth anniversary.
Rebels are besieging the Shia villages of Fua and Kafraya while the regime has encircled the rebel towns of Zabadani and Madaya in Damascus province.
"Sixty thousand innocent people are trapped there in a cycle of daily violence and deprivation, where malnutrition and lack of proper medical care prevail," the statement said.
"The situation is a looming humanitarian catastrophe. The principle of free access to people in need must be implemented now and without repeated requests," it added.
In 2016, the citizens of Madaya caught international attention as they gave harrowing accounts of starvation under an intense Syrian regime siege, backed by the Lebanese Shiite militant group Hezbollah.
An agreement, which Za'atari called a "tit-for-tat arrangement," between the two sides of the war means that any action in one town must be reciprocated in a town for the other side. For example, if Madaya receives aid, then Kafraya must also receive assistance.
However, Za'atari said such an agreement is creating problems for ensuring free access to all who are besieged.
The deal "makes humanitarian access prone to painstaking negotiations that are not based on humanitarian principles," he said.
"This has prevented medical cases from receiving proper treatment and evacuation. People are in need, and they cannot wait any longer. We need to act now."
The global body requested humanitarian access to almost a million people in January 2017, but could only deliver aid to just 40,000. It last received access to the four towns in November 2016.
The conflict has killed more than 300,000 people and displaced almost half of the entire Syrian population. The U.N. says 600,000 people remain under siege, the majority by the Syrian military, but also including rebel and jihadist groups.
The Islamic State militant group (ISIS) is preventing civilians from leaving the eastern Syrian city of Raqqa, the de-facto capital of its self-proclaimed caliphate.