UN Women for Gender Equality Calls for End of Rape as War Tactic in Ukraine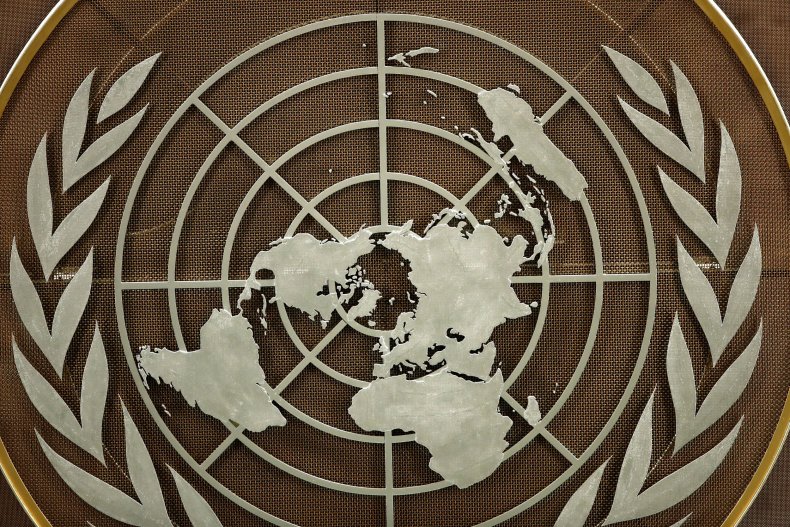 The United Nations (U.N.) entity responsible for gender equality and the empowerment of women has called for an end to Russia's alleged use of rape as a war tactic in Ukraine.
Reports of increased incidents of rape and sexual violence were discussed during a meeting of the U.N. Security Council on Monday, according to Reuters. The head of U.N. Women expressed concerns after Kateryna Cherepakha, president of the human rights organization La Strada Ukraine, reportedly told the council that "violence and rape is used now as a weapon of war by Russian invaders in Ukraine."
"We are increasingly hearing of rape and sexual violence," U.N. Women Executive Director Sima Bahous said during the meeting. "The combination of mass displacement with the large pressure results of conscripts and mercenaries and the brutality displayed against Ukrainian civilians has raised all red flags."
A statement posted to the U.N. Women Twitter account on the same day called for an investigation into the alleged rapes and assaults while displaying a graphic demanding "END sexual violence in Ukraine NOW" in the blue and yellow colors of the Ukraine flag.
"We condemn the rapes and sexual violence in #Ukraine," the tweet stated. "They must be urgently investigated. The perpetrators must be held accountable. The @UN is bolstering protection and response services together with local women organizations. The violence must end NOW."
Russia has denied that its military targets civilians and engages in sexual violence against Ukrainians. Russian deputy U.N. Ambassador Dmitry Polyanskiy reportedly described the allegations as "a clear intention to present Russian soldiers as sadists and rapists" during Monday's meeting.
"Russia, as we have stated more than once, does not wage war against the civilian population," Polyanskiy said.
During a meeting last week, U.N. Under-Secretary-General for Political Affairs Rosemary DiCarlo said that human rights monitors were working to verify allegations of sexual violence by Russian soldiers. She said that allegations against the Russians included "gang rape and rapes in front of children" and added that "Ukrainian forces and civil defense militias" were facing similar accusations.
Cherepakha said on Monday that at least nine cases of rape by Russian soldiers involving 12 women and girls have been reported to emergency hotlines operated by La Strada Ukraine. Earlier this month, a report from advocacy group Human Rights Watch alleged multiple cases of rape and other war crimes by Russian forces in Ukraine.
In a Facebook post last Friday, Lyudmila Denisova, the Ukrainian Parliament's Commissioner for Human Rights, claimed that Russian troops in the town of Bucha had raped an 11-year-old boy while his mother was forced to watch.
Denisova alleged that other recent incidents of sexual violence included a 14-year-old girl who became pregnant after being raped by five Russian soldiers in Bucha and a 20-year-old woman who was raped by three Russians "in all possible ways at once" in Irpen.
"The level of brutality of the army of terrorists and executioners of the Russian Federation knows no bounds - raped children...," Denisova wrote. "There is no place on earth or in hell where racist criminals can hide from retribution!"
Newsweek reached out to the Russian and Ukrainian permanent missions to the U.N. and the Embassy of Russia in Washington, D.C., for comment.