Republican Senator Bob Corker has classified the Trump administration's continued support of Saudi Arabia's Crown Prince Mohammed bin Salman as "un-American" in the wake of the killing of journalist Jamal Khashoggi.
The GOP politician from Tennessee slammed the White House's response to the slaying on Thursday, CNN congressional correspondent Manu Raju reported. Corker also took aim at the kingdom's ambassador to the United States, Prince Khalid bin Salman, the crown prince's younger brother, referring to him as an individual of "zero credibility" and suggesting that he could be expelled.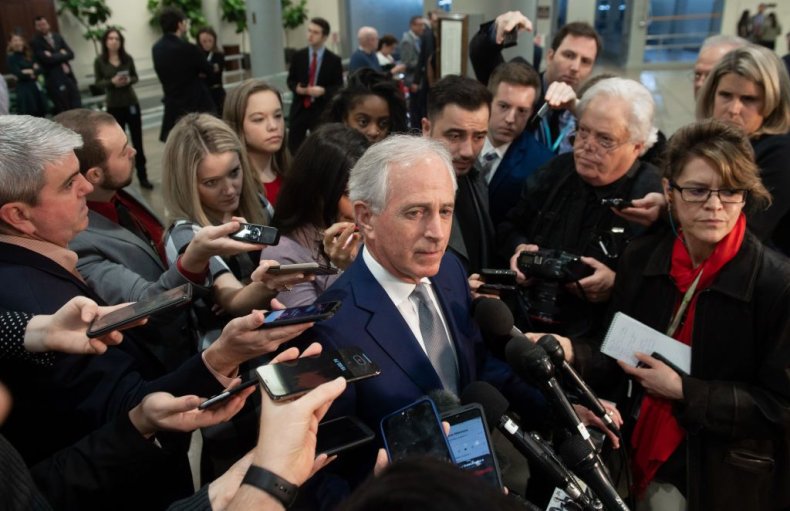 Corker and other Republican senators, such as Lindsey Graham of South Carolina, have criticized President Donald Trump repeatedly for his stance toward Saudi Arabia following the October 2 killing of Khashoggi, who was a Washington Post columnist and a U.S. resident. The journalist was slain by a team of agents allegedly linked to the crown prince after he entered the Saudi consulate in Istanbul. He was reportedly dismembered with a bone saw.
Trump has brushed aside the killing, affirming that the kingdom is a "great ally" of the U.S. He has also argued that supporting the kingdom would be putting "America first." His staunch support of Riyadh and the royal family has led many critics to point to the president's personal financial interests in the kingdom. Trump has previously bragged about Saudis spending millions on his apartments, while reports have revealed that the kingdom paid lobbyists to book hundreds of rooms in the Trump Organization's Washington hotel.
On Thursday, a bipartisan group of senators met on Capitol Hill to reach agreement on how to target Saudi Arabia and its young crown prince in response to the killing, as well as the kingdom's controversial war in Yemen.
"There's a lot of momentum," Corker told CNN following the meeting. "Not everyone supports every effort, but I would like all of the efforts to have a hearing."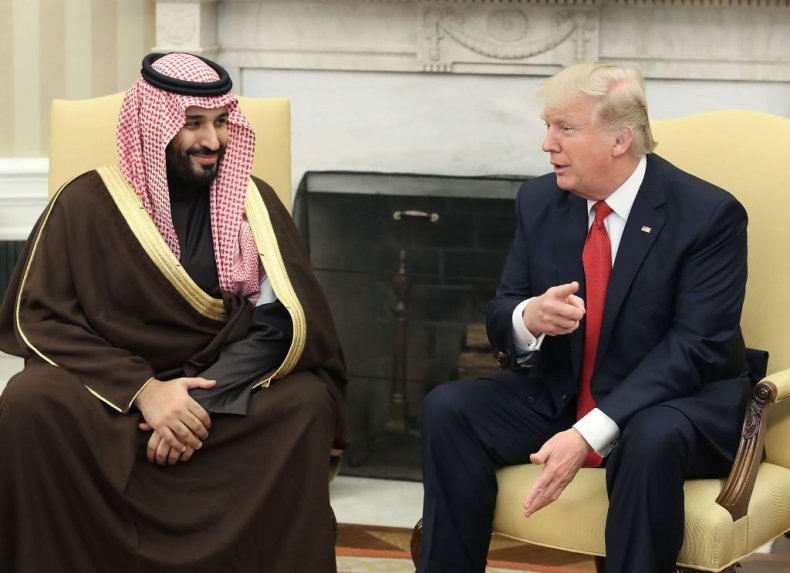 CIA Director Gina Haspel briefed senators earlier this week on the intelligence agencies' findings regarding the Khashoggi slaying. Graham, Corker and other lawmakers came out of the meeting even more convinced of the crown prince's involvement.
"I cannot support arms sales to Saudi Arabia as long as he's in charge of this country," Graham told reporters. "I left the briefing with high confidence that my initial confidence is correct."
Corker noted that a jury "would have a unanimous verdict in about 30 minutes" if the crown prince went on trial. "Guilty. A guilty verdict," the senator said.
He later told CNN that a colleague had corrected him, pointing out that the verdict would likely take only 20 minutes.
Graham emphasized the grizzly details of the killing, saying, "There's not a smoking gun, there's a smoking saw."