Debate as Uncle Tells 10-Year-Old Nephew That 'No One' in Family Likes Him
A debate has been sparked online after an uncle spoke a little too abruptly to his nephew about his behavior. While some users felt the discipline was needed, others thought it too extreme.
Reddit user u/Downtown_Wrap_7862 posted on February 24 that his sister Diana's son, Darius, has been getting away with his rude antics for a long time, until recently.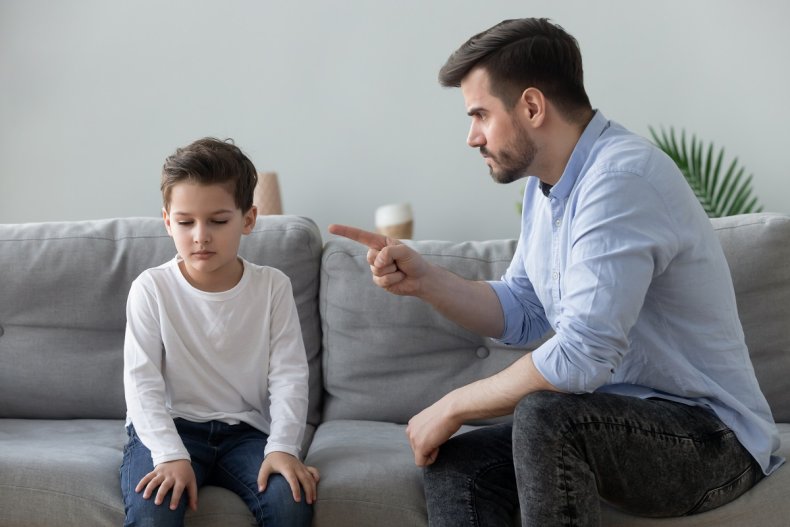 The Centers for Disease Control [CDC] states that mental disorders in children can often appear as problematic behavior and difficulty handling their emotions. The CDC also estimates that 6 million children, aged from 3 to 17, have ADHD (attention-deficit/hyperactivity disorder), and 5.5 million experience behavior problems.
Despite these numbers, the rates of treatment are much lower, as only 53 percent of adolescents with behavior disorders received treatment.
Referring to his own nephew as "an entitled brat," the poster wrote that the boy never seems to get reprimanded for how he behaves. Now Darius' own grandparents refuse to babysit him.
The Reddit post reads: "He's already been suspended from school for stealing, he's a bully to all his cousins, and I know for a fact no one in my family likes him at all. Both of my parents cannot stand him."
Unfortunately for the poster, despite loathing Darius, he was recently called into action as his sister had to go into work. No one else was available or willing to babysit.
"It was a nightmare. Darius was mad [that] he had to spend his day off at my place," the poster wrote. "He refused to do anything I offered, made a mess in my bathroom, harassed my dog, and had a tantrum because I would not let him use my work computer to play games."
Explaining that he was "frustrated beyond all belief" by the constant refusals from Darius, the uncle finally had enough.
"I didn't yell or get aggressive at all. I just sighed and asked him if he realized that everyone in the family literally despised him," the post continues.
"I explained that he was at my house because grandma and grandpa cannot stand him, and in fact refuse to let him come to their house because he acts like a little s***. I won't lie, I got pretty brutal," the uncle wrote.
Psychotherapist and founder of Peace at Home Parenting Solutions, Ruth Freeman educates people on the difficulties faced by families and how to find solutions in family dynamics.
Freeman told Newsweek about the growing rates of depression, anxiety and self-harm among teenagers. She said that behavioral problems should be addressed and treated appropriately.
Freeman added: "Unfortunately, many parents adhere to the myth that threats and punishment will improve behavior, while decades of research has disproven this idea over and over.
"While frightening children will sometimes result in immediate compliance, it does not win long-term positive behavior change, as millions of parents can attest but don't seem to accept," she said.
"Before we talk about kids upsetting the family with their symptoms of anxiety and depression that we call misbehavior, let's talk about the family coming together to support both the children and parents to find sanctuary from these difficult times," Freeman added.
She said that when children and teenagers lash out in this way, they aren't intentionally trying to give their family a hard time. It's that "they are having a hard time" themselves.
The uncle's devastating honesty has shocked many users online. They wrote that, regardless of how much the child is acting out, he's too young to be spoken to in such a way.
One Reddit user wrote: "It was completely out of line to tell a child that his entire family hates him."
However, another poster was more understanding: "You did him a huge favor. Obviously nothing anyone has said or done so far has made any impact. He NEEDS to know that his behavior is already costing him relationships and will continue to cost him relationships until he chooses to not act this way."
If you have a family dilemma, let us know via life@newsweek.com. We can ask experts for advice, and your story could be featured on Newsweek.