Under Trump, Deaths at Mexico Border Have Increased but Detentions Have Dropped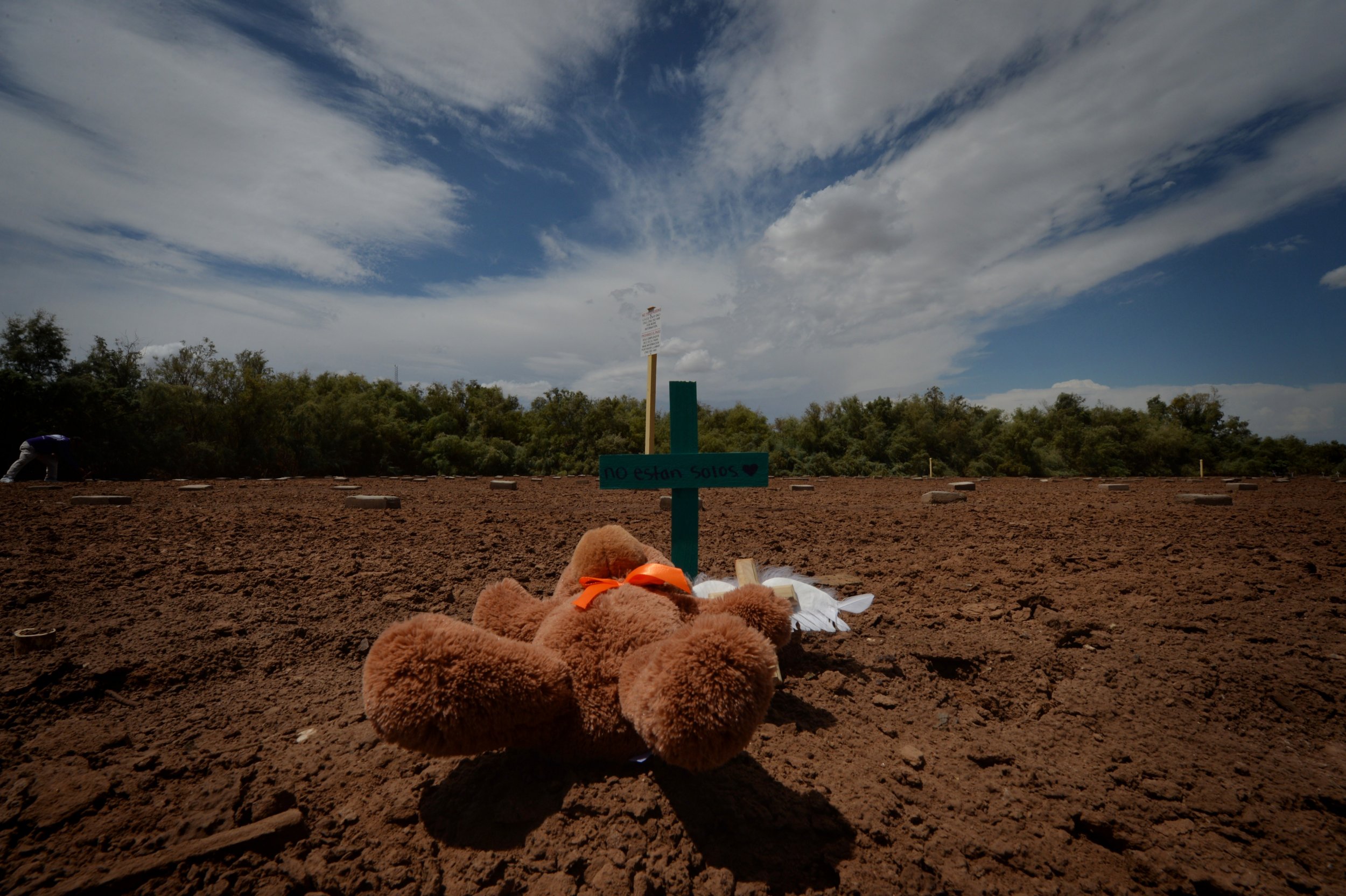 An increasing number of migrants have died at the border between the U.S. and Mexico during the first year of Donald Trump's presidency, even as arrests have dropped.
The United Nations agency International Organization for Migration (IOM) recorded 412 migrant deaths in 2017, a 3 percent increase from the 398 recorded the previous year, according to figures compiled by the IOM's Missing Migrants Project released Tuesday.
The U.S. Border Patrol, however, reported a sharp decrease in detentions at the southwest border. According to IOM figures, authorities caught 341,084 migrants over the 2017 calendar year, compared with 611,689 apprehensions in 2016. These figures show an even higher drop than that declared by the U.S. Custom and Border Protection agency last month, which used the fiscal year 2017 as its time frame.
"The increase in deaths is especially concerning, as the available data indicate that far fewer migrants entered the U.S. via its border with Mexico in the last year," said Frank Laczko, IOM's Global Migration Data Analysis Centre Director.
According to the agency, the increase in deaths along the 1,954 miles-long border is linked to migrants crossing through more-remote routes to avoid apprehension, making it harder for them to be given assistance in case of need.
The highest number of deaths in a single state is recorded in Texas, where 191 migrants were reported dead last year—among them, the 10 migrants whose bodies were found in the back of a trailer truck containing 38 people, including children, in July.
Texas reported 151 deaths in 2016. According to IOM's Mexico office, the increase can be attributed to heavy rains making the Rio Grande crossing more life threatening as waters flow faster and deeper, although there have not been similar explanations to justify deaths in other regions.
High temperatures in the border region may play a role, as the IOM says that deaths are reported almost daily during summer months. Recent reports from humanitarian groups No More Deaths and La Coalición de Derechos Humanos accuse border patrol agents of systematically destroying water supplies left out to help border crossers quench their thirst.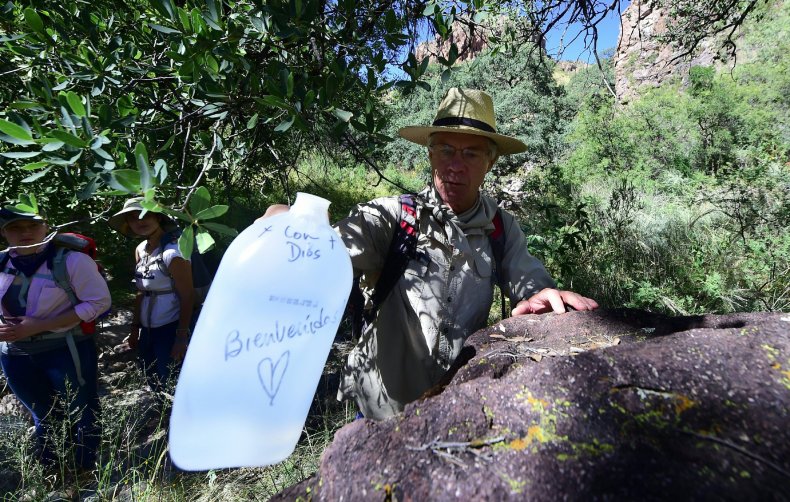 A border patrol spokesperson in the Tucson sector in Arizona rejected the allegations. "We don't want to see anyone out there die. We have to do our enforcement job, and we do it as humanely as possible. We want to save lives," Steve Passament said, quoted in The Guardian.
The IOM report notes that data on migrant deaths remains fragmented and incomplete. The U.S. border authorities only register deaths that they deal with directly, IOM's Missing Migrant Project coordinator Julia Black noted. "This means that federally reported figures could seriously underestimate the real number of deaths," she said.
Trump's pledge to build a "big and beautiful" wall across the border was a key point of his presidential campaign. In one of his first executive orders signed in January 2017, he also called for the hiring of 5,000 more Border Patrol agents and 10,000 immigration officers