Undercover Journalist James O'Keefe Sues Twitter Over Claim He Operated Fake Accounts
James O'Keefe made good on his promise to sue Twitter when he filed a lawsuit Monday claiming the social-media platform banned him for creating false accounts, an accusation his attorneys say Twitter should have known was untrue and defamatory. The undercover journalist's lawsuit also invokes Russian disinformation and disparages CNN.
While CNN is not named a defendant, the lawsuit filed in the Supreme Court of the State of New York County of Westchester infers that Twitter may have been protecting the news network, given it banned him after O'Keefe released undercover video of a CNN employee seemingly admitting to bias against President Donald Trump and in favor of Black Lives Matter and other liberal causes.
The lawsuit, from Dhillon Law Group, claims that shortly after O'Keefe's Project Veritas released the third video exposé that featured CNN technical director Charlie Chester, O'Keefe's "Twitter account was abruptly and permanently suspended."
The suit also says that "O'Keefe only ever used his personal account to tweet links to the Project Veritas reports about CNN," and that early last week the videos were trending No. 2 on Twitter in the United States.
"After suspending Mr. O'Keefe's personal Twitter account on April 15, Twitter, through an unnamed spokesperson, disseminated to media outlets the provably false statement that Mr. O'Keefe was 'operating fake (Twitter) accounts,'" according to the lawsuit.
"By accusing Mr. O'Keefe of 'operating fake accounts,' Twitter was indirectly attacking Mr. O'Keefe's fitness for his profession by accusing him of 'misleading others' and by effectively running a disinformation outlet akin to the much-discussed 'Russian interference'/disinformation bots that plagued the 2016 election," the lawsuit states.
In fact, the suit goes into great detail about Twitter's efforts to crack down on fake accounts due to the 2016 presidential election. By suspending O'Keefe, it could have inadvertently lumped him into a very disturbing and damaging category, the suit argues.
"Twitter controls and operates its own platform and necessarily has the means and ability to confirm if an individual is operating multiple accounts under aliases and to authenticate the identities of those who open accounts," the suit maintains.
The lawsuit does not specify a dollar amount, but asks for the court to award O'Keefe all reasonable costs and further relief, and that it remove all "defamatory representations of fact" concerning his operation of phony accounts.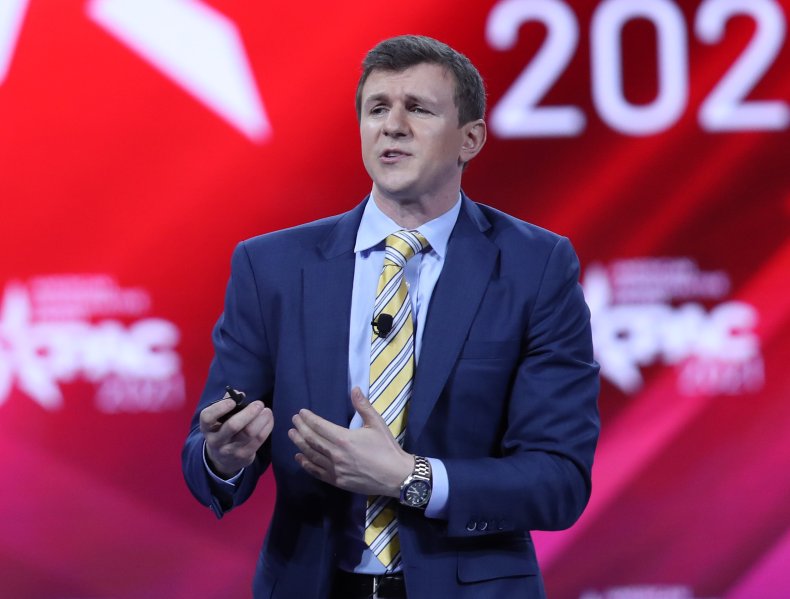 The CNN undercover videos referred to repeatedly in the lawsuit consist of Chester referring to the network's coverage as "propaganda," according to the lawsuit. In the videos, Chester appears to be on a date while discussing the news process at CNN, which has not responded to repeated requests from Newsweek to verify Chester's employment status.
O'Keefe is engaged in a war of sorts against CNN, and he told Newsweek he will also be suing the network and some of its journalists over earlier reporting about Twitter's suspension of a Project Veritas account.
Monday's lawsuit also delves into that episode, outlining how Twitter canceled the Project Veritas account due to its policy against doxxing after a tweet consisted of video confronting a Facebook executive outside of his home.
"Though the video briefly showed the house number of the residence in the video, it did not show the street, city, or even state in which the house was located. This is common journalistic practice," the lawsuit states.
"Indeed, CNN had done the same thing on a video tweet with over 2.2 million views in which CNN reporter Drew Griffin confronted a private individual, accused her of spreading Russian disinformation, and exposed her private residential address for the world to see," according to the lawsuit.