U.S. employers added 431,000 jobs in March in another sign of economic recovery following the COVID-19 pandemic-driven recession, the Labor Department reported Friday.
The unemployment rate fell from 3.8 percent in February to 3.6 percent in March. The total number of unemployed people decreased 318,000 to 6 million, according to the Labor Department.
While March's job gains didn't match the robust 678,000 jobs added by employers in February, it helped further the U.S. economy's ongoing rebound. The progress in the U.S. job market has coincided with the consumer price hikes before and since the start of the Russia-Ukraine war.
The Labor Department's monthly job and unemployment rate report follows its weekly unemployment claims report released Thursday. Unemployment claims in the U.S. were up 14,000 in the week ending on March 26, but layoffs remained at historic lows.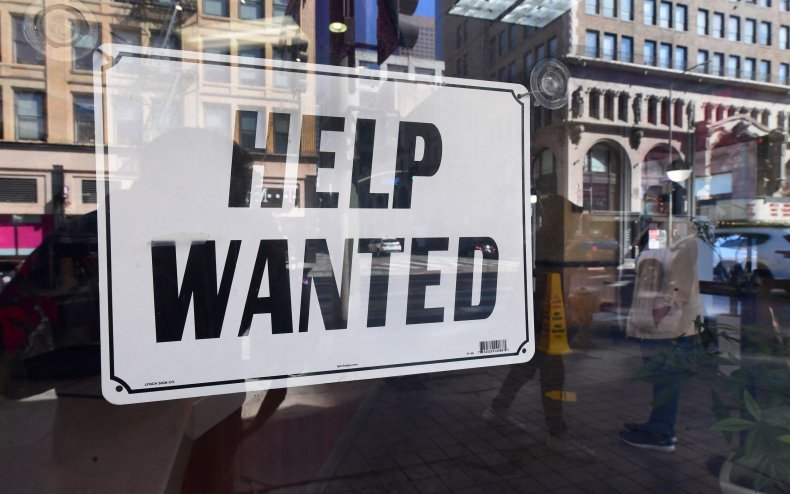 March's unemployment rate and number edged the U.S. closer to pre-pandemic levels, according to the Labor Department report. In February of 2020, the unemployment rate was 3.5 percent and the number of unemployed people was 5.7 million, compared to the March 2022 rate of 3.6 percent and unemployment number of 6 million.
President Joe Biden lauded the March figures on Twitter on Friday morning.
"We just learned that unemployment is now down to 3.6% and, in March, our economy created 431,000 jobs," he tweeted. "This is a historic recovery — Americans are back at work."
But America's economic woes still appear to be present in other ways.
The U.S. Commerce Department reported Thursday that a key inflation gauge increased 6.4 percent in February as prices for gas, food and other products continued to rise. The Labor Department also said in a report this month that consumer inflation increased 7.9 percent in the 12 months that ended in February, the largest hike since 1982.
The February inflation report from the Labor Department did not take into account most of the price increases in the U.S. that came after Russia launched its attack on Ukraine late in the month.
To combat the gas price hikes in particular, the Biden administration announced Thursday that it plans to release 1 million barrels of oil per day on average over the next six months from the Strategic Petroleum Reserve.
"I know gas prices are painful. My plan will help ease that pain today and safeguard against it tomorrow," Biden said in a statement posted on Twitter. "I'll continue to use every tool at my disposal to protect you from Putin's price hike. And I'm calling on Congress to put aside partisanship. Let's meet this moment together."
Update 4/1/22, 10:27 a.m. ET: This article was updated with additional information and background.