U.S. Unemployment Rate Much Higher Than Figures Show, Top White House Adviser Warns
The true level of joblessness in the U.S. is much worse than the official unemployment rate, meaning a tougher path back to economic recovery than optimistic forecasts are suggesting, a top White House advisor has warned.
Figures for February put unemployment at 6.2 percent in a sign that the green shoots of recovery were well on their way after the coronavirus pandemic had cost an estimated 30 million jobs.
However, Cecilia Rouse, who chairs the White House Council of Economic Advisors, said that the figure undercounted the unemployment rate by as much as 50 percent.
"The official unemployment rate does not reflect those who have completely withdrawn from the labor force," she told PBS NewsHour.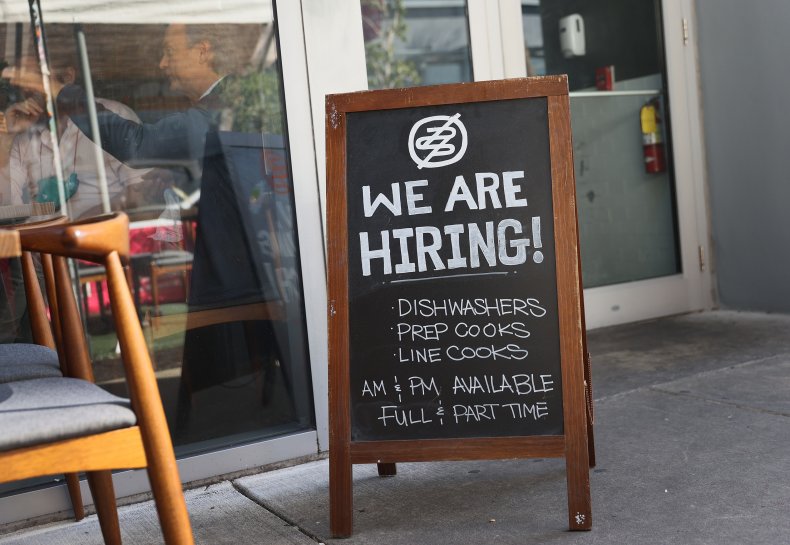 Around four million people have dropped out of the labor force since the start of the pandemic and so are no longer counted as unemployed. Also as Market Watch reported, some who have lost their jobs permanently, keep telling the government they are only temporarily unemployed.
Rouse said that even with the official rate at 6.2 percent, "really, if we were to add back in a good fraction of those who have gone out, left the labor force—it would be closer to nine percent, maybe even as high as 10 percent."
"And we know, for some populations, even the official rate, unemployment rate, is closer to 10 percent.
Describing how "we are nine and half million jobs short of where we were last year this time," she told anchor Judy Woodruff, "We know that over four million individuals have been unemployed for at least half of a year."
Rouse also dialed back the optimism when asked about the forecast from Goldman Sachs this week that unemployment could fall to around 4 percent this year. Before the pandemic hit, unemployment was 3.5 percent in February 2020.
But businesses are expected to ramp up production in the coming months, aided by the $1.9 trillion American Rescue Plan and the release of pent up demand. According to Goldman Sachs, gross domestic product growth could hit 8 percent in 2021.
"We expect there to be larger GDP growth but we are starting from a lower base," Rouse said.
"Yes we expect there to be a rapid increasing in job growth over the coming months as people get vaccinated and businesses get stood up and activity picks up," she said, "but I don't expect us to go back to where exactly where we were where people were back in the labor force, people are back employed for some time."
"Most forecasts have us back to where we were last February sometime in 2022," she added. Newsweek has contacted the White House for comment.
The graphic below provided by Statista shows how unemployment increased throughout 2020.