10 Changes United Airlines is Making to Avoid Another PR Disaster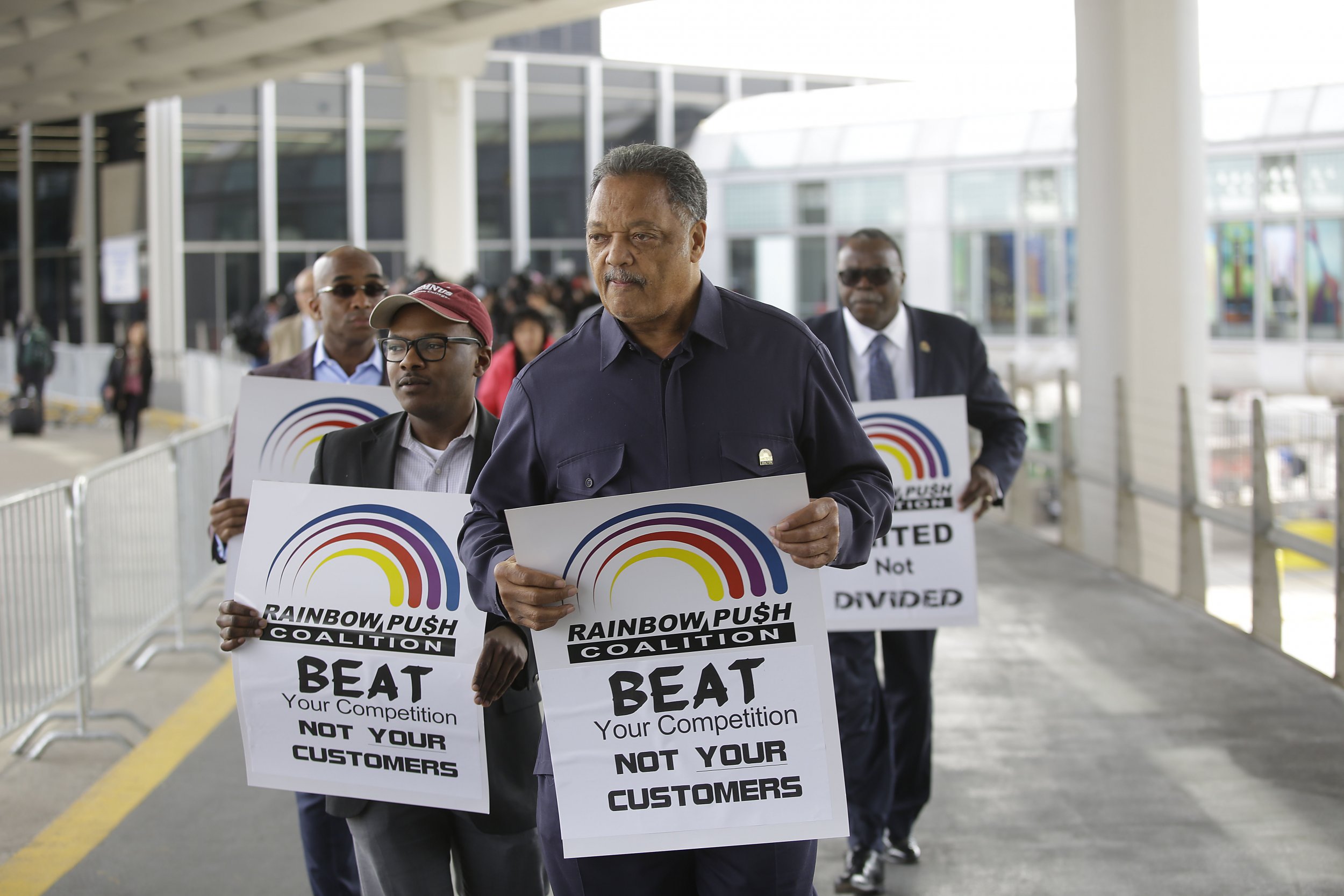 It's safe to say the past few weeks haven't been the best in the history of United Airlines.
The American carrier has been dealing with the global impact of an incident at Chicago's O'Hare international airport earlier this month, when a passenger was forcibly removed from his seat, dragged screaming off the overbooked flight to make way for crew members. The customer, Kentucky doctor David Dao, sustained a broken nose and lost two teeth in the incident, which was captured on video and quickly went viral.
The incident has had widespread ramifications for the airline. United's Chief Executive Officer Oscar Munoz issued several apologies; its share price plummeted; and the airline became the subject of countless memes and the receiving end of endless jokes on social media. It didn't stop there. The company is facing additional public image problems, including the death of a potentially world-record-breaking giant rabbit on one of its flights.
Now, after a company review, United announced 10 policy changes it says it has made or will implement to ensure such incidents—and, presumably, the public relations fallout that follows them—are avoided in the future.
Here's what's changing at United:
1. Security forces will not get involved where they are not needed. Dao was removed by agents from the Chicago Department of Aviation Officers despite not posing any apparent security risk. The change was introduced on April 12.
2. Seated customers will not be forced to give up their seat involuntarily unless over a security or safety risk. The policy was implemented on April 27.
3. Customers who voluntarily give up their seat will be offered up to $10,000 in compensation as of April 28. On Dao's flight the offer was an $800 travel credit, along with accommodation and expenses for the evening.
4. United is creating a "customer solutions team," whose task it will be to find alternative solutions to overbooked flights, such as rerouting customers through nearby airports. The company said the team should be in place by June.
5. Crew members will be booked onto flights at least 60 minutes before departure. The incident with Dao occurred because United was trying to accommodate four crew members whose earlier flight had been delayed. The policy was implemented on April 14.
6. United staff will be given annual training, beginning in August, to "equip them to handle the most difficult of situations."
7. Later this year the airline will introduce an automated system through its app that will gauge a customer's interest in voluntarily giving up his/her seat on an overbooked flight in exchange for compensation.
8. Overbooking will be reduced, particularly on smaller flights and the last flights of the day.
9. United will give greater discretion to staff to solve "disservice" incidents by proactively offering compensation, such as air miles or credit. The policy will be introduced later this year.
10. The company will automatically pay customers $1,500 for lost bags as of June.