United Airlines Is Less Unpopular Than Donald Trump: Poll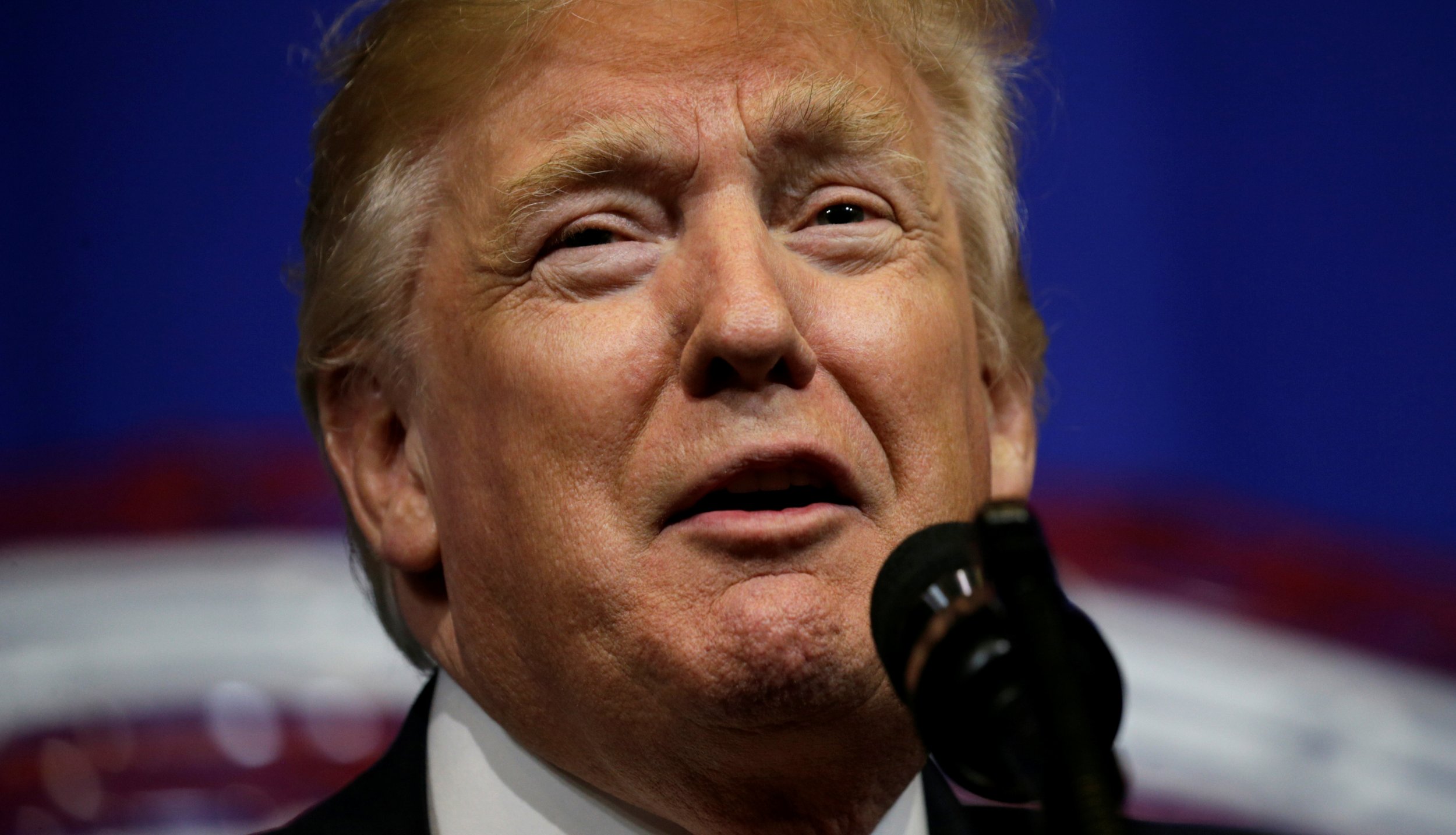 It's been a nightmare April for United Airlines, what with seemingly the entire country and even China coming together to slam the company after a passenger was filmed being dragged off a plane, face bloodied, in order to make room for United staffers. After that, the hits kept coming: The airline is staring down the barrel of a lawsuit; an engaged couple was reportedly removed from a flight to their wedding; and there was even what seemed like an act of God against the company, when a scorpion fell from an overhead bin in one of its planes and stung a man mid-flight.
In the midst of a PR crisis for the ages, United's brass can at least take solace in one thing: The airline is not thought of as badly President Donald Trump. A new poll Thursday found that despite its horrible month, the airline is still more popular than the controversial president.
The survey from Public Policy Polling (PPP)—a firm that does polling for Democratic candidates as well as public polls—found that 42 percent of respondents had a higher opinion of United than Trump. (Forty percent had a better view of Trump than the airline.)
PPP found that 43 percent of voters approved of the president's job performance, while 50 percent disapproved. Trump's approval rating has mainly stayed in the cellar since he took office, and he is garnering far less support early in his early tenure than his predecessors in the White House.
PPP's survey noted that the health care fight aimed at repealing Obamacare helped sink Trump's popularity, as did a feelilng among American voters that he doesn't work hard enough. ("Golf, anyone?") Forty-nine percent of respondents felt the amount of time he's spent at Mar-a-Lago is inappropriate, while 36 percent said his taxpayer-funded trips to the resort are appropriate.
This is not to say that United is winning any popularity contests. In 2013, PPP found it had a 20-point net-positive favorability rating. Amid its disastrous month, it had 24-point net-negative rating, and 40 percent of respondents said United was the worst airline—far outpacing the second-worst finisher, American Airlines, at 1o percent.
PPP polled 648 registered voters April 17-April 18 via phone calls and online. The margin of error was plus or minus 3.9 percentage points.