Watchdog Slams U.N. for Choosing Saudi Arabia to Head Human Rights Panel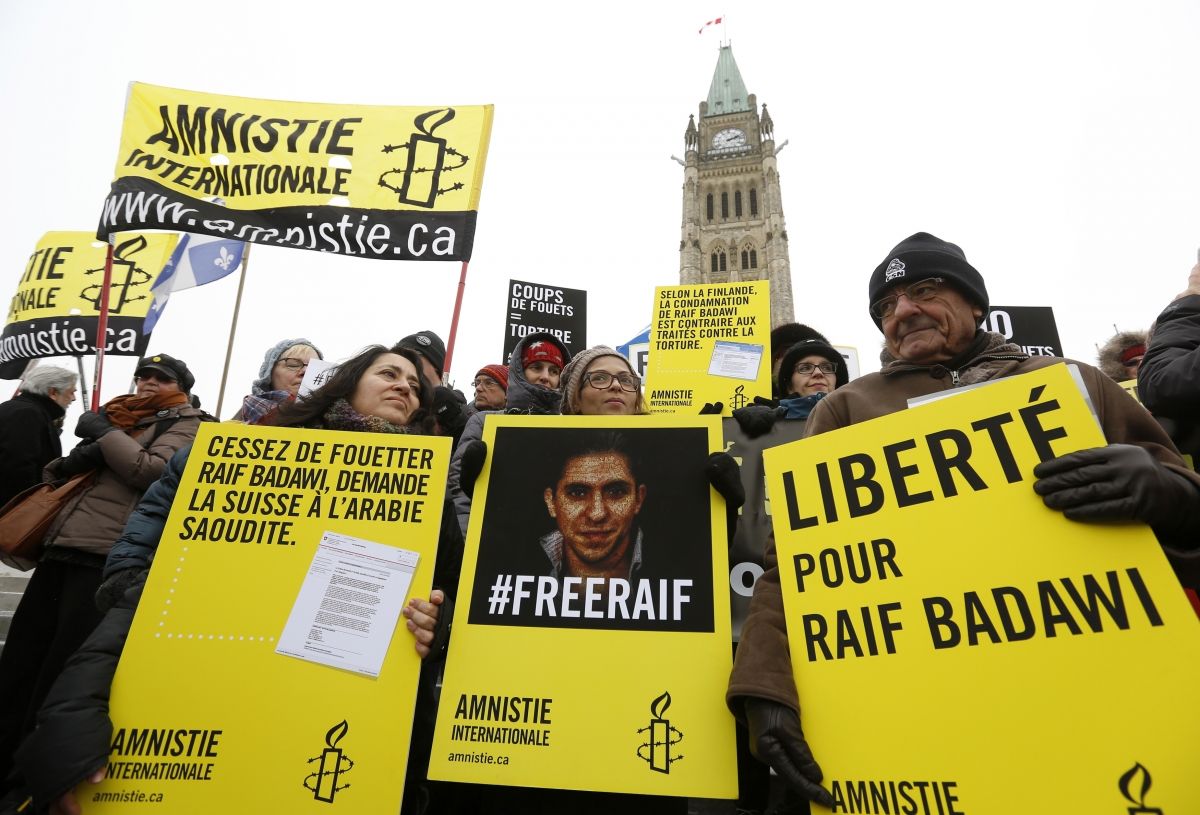 A watchdog group slammed the United Nations on Saturday for secretly appointing a Saudi Arabian representative as the head of an influential human rights panel.
In June, the U.N. appointed Faisal bin Hassan Trad to chair of a panel of five ambassadors, which oversees the U.N.'s Human Rights Council, according to U.N. Watch, a Geneva-based NGO that monitors U.N. activity. But the U.N. failed to disclose the information, the NGO says.
The United Nations and the Saudi embassy in Washington did not respond to a request for comment in time for publication.
"It is scandalous that the U.N. chose a country that has beheaded more people this year than ISIS to be head of a key human rights panel," said U.N. Watch executive director Hillel Neuer in a statement on Saturday. "This U.N. appointment is like making a pyromaniac into the town fire chief, and underscores the credibility deficit of a human rights council that already counts Russia, Cuba, China, Qatar and Venezuela among its elected members."
Ensaf Badawi, the wife of Raif Badawi, a Saudi blogger sentenced to 1,000 lashes by the Gulf state last year, also condemned the choice. In a Faebook post on Sunday she said the U.N.'s appointment of Trad to lead the human rights panel was like giving Riyadh "a green light to start flogging again."
Saudi Arabia sentenced Badawi to 10 years in prison and 1,000 lashes for "insulting Islam" under the country's radical Islamic law of Sharia, after he created a liberal online forum. He received the first 50 lashes of his sentence in January this year, but the others were postponed on medical grounds. His sentence was later upheld in June despite international condemnation and can now only be overturned by a royal pardon.
Rights group Amnesty International last month condemned Saudi Arabia for being one of the "most prolific executioners in the world." The country executed 2,200 people between January 1985 and June 2015. Executions have been issued against people who committed their crimes when under the age of 18 and almost half of those executed have been foreign nationals.
In another recent and controversial case, a Saudi Arabian man is to be beheaded and then crucified for attending an anti-government protest in 2012 when he was 17, after a court in the Saudi coastal city of Jeddah passed the sentence, which was upheld by the country's Supreme Court last week.
International rights group Human Rights Watch reported in June that Riyadh has executed more than 100 people since the beginning of 2015, more than the 88 conducted in the entire 12-months of the previous year.