U.S. Megadrought Is Worst for Over 1,000 Years: How Long Could It Last?
Droughts are periods characterized by abnormally dry conditions. But what are megadroughts, and how bad is the one currently affecting parts of the United States?
While there are no clear definitions of what a megadrought is, in general these events are defined as droughts that last for multiple decades, i.e. two or more, according to Ashok Mishra, a professor in the Glenn Department of Civil Engineering at Clemson University.
"Although there may be a few wet spells, most periods remained dry," he told Newsweek.
Where In The U.S. Is Experiencing a Megadrought?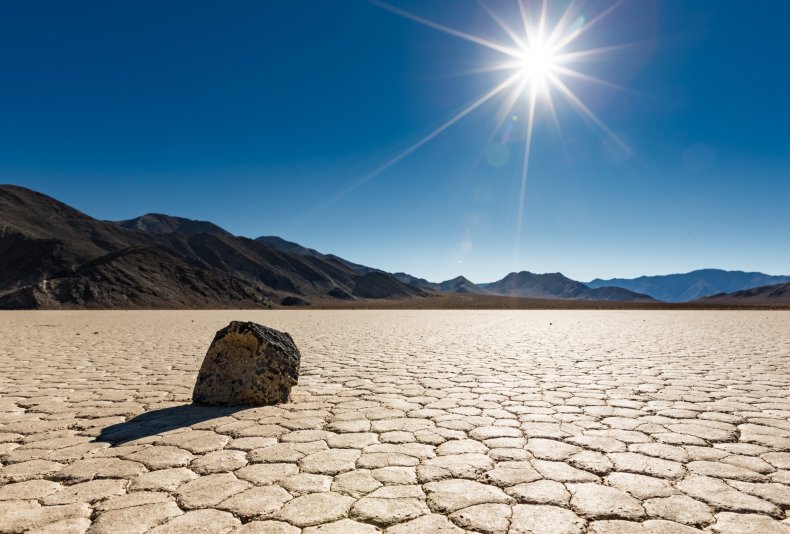 Vast swathes of the western United States are currently being impacted by a megadrought, including states such as California, Oregon, Washington, Colorado, Nevada as well as Texas, Oklahoma, Utah, Montana, and New Mexico.
"The megadrought that started in 2000 is almost in its twenty-third year," Mishra said.
Recent research has suggested that this ranks as the driest 22-year period in southwestern North America since at least 800 C.E.
"As much as 80 percent of the 17 western states that comprise the U.S. Bureau of Reclamation's area of operations have experienced severe or worse drought conditions at times during the past two decades," Jonathan Deason, co-director of the Environmental & Energy Management Institute at George Washington University, and a professor in the School of Engineering and Applied Science, told Newsweek.
"And overall, more than 20 percent of the land area in the western states has been in severe, extreme or exceptional drought conditions during the majority of time since the turn of the century," he said.
How Long Will the Megadrought Last?
Like most droughts, it is difficult to predict how long the current event is going to last, according to Rick Relyea, director of the Darrin Fresh Water Institute at Rensselaer Polytechnic Institute.
"Megadroughts are relatively rare—scientists have only documented eight megadroughts in this region during the past 1,200 years," he told Newsweek. "These eight megadroughts have lasted 20-30 years, suggesting that there may be an end to the current drought in the coming years."
But Deason said he does not expect to see much, if any, relief for a number of years because, even when the dry conditions abate, it is going to take several years of above-average rainfall for there to be a significant recovery.
"Rainfall data for 2022 show essentially no relief yet for the vast majority of these areas," Deason said.
While Earth's monitoring system models are, in principle, capable of providing insight on the occurrence, duration and severity of megadroughts, their predictions are still highly uncertain.
"There is clearly a lot of room for improvement and the research community is actively working towards that goal," Efthymios Nikolopoulos, an engineering professor at Florida Institute of Technology, told Newsweek.
What Impacts Has The Megadrought Had?
Megadroughts have a significant impact on water resources, the environment and multiple socio-economic factors, according to Mishra.
"These impacts are already seen in Lake Mead [the largest reservoir in the United States in terms of water capacity] and Lake Powell, where the water level reached the lowest level on record," Mishra said.
"Groundwater is most vulnerable during megadrought due to limited recharge associated with reduced rainfall and an increase in temperature and groundwater demand over a decadal timescale."
The megadrought is causing drinking water shortages in some areas and reductions in the quality of drinking water, as well as reducing the amount of water available for crops, industries, and households.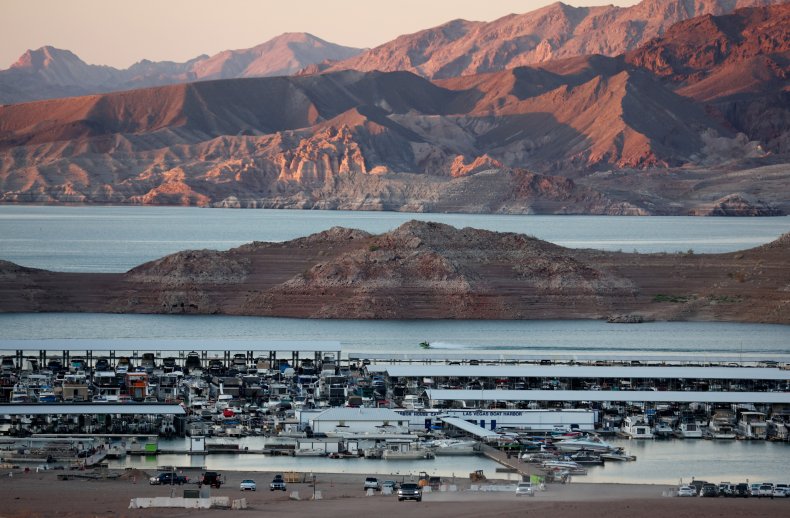 "The longer the drought persists, the more that state and local governments will have to restrict the water available and prioritize how it gets allocated," Relyea said.
It is also increasing airborne particulate matter, which is a major cause of adverse respiratory effects on people, according to Deason.
"Impacts of megadroughts are severe for the natural and built environment," Nikolopoulos said. "They lead to intensification of other hazards such as wildfires, and the degradation of land and ecosystems that impact agriculture, economy and biodiversity."
At the socio-economic level, the megadrought affecting the United States has had profound effects, according to Deason.
"The megadrought has had huge negative effects, not only on reduced agricultural outputs and resulting increases in the prices of food, but also induced economic effects that are reverberating throughout the economy in terms of lost jobs and reduced standards of living, not to mention impacts on human nutrition," he said.
However, the mega drought is not only affecting human societies. The impacts on wildlife have also been significant.
"The impacts on wildlife are also pervasive, from the salmon that need to migrate up and down rivers to the many plants and animals that rely on lakes and streams to survive," Relyea said.
"This includes millions of migratory water birds that critically depend on thousands of water bodies for feeding and resting during their long trips north and south across the continent."
Is Climate Change Playing a Role in the Megadrought?
While natural climate variability is a significant factor driving the current megadrought, anthropogenic global warming is also thought to be playing a major role.
"While we know that megadroughts have occurred all over the world long before humans existed, there is very little doubt that anthropogenic impacts on the Earth's atmospheric temperature is playing a big role in creating these conditions," Deason said.
It can be difficult to determine the contribution of human-caused climate change, but the latest research suggests human-caused climate change has contributed to about 40 percent of the current drought, according to Relyea.