Universal Releases Movies for Home Viewing: How to Stream 'The Invisible Man,' 'The Hunt,' 'Emma'
Universal Pictures has said it will make movies available to stream on the same day they are released in theaters. Additionally, movies that have recently been released at theaters, including The Invisible Man, The Hunt, and Emma, will be made available to stream as early as Friday.
Traditionally, production companies would wait 90 days from the movie's release date before making it available for home viewing. But amid the coronavirus pandemic and people avoiding large gatherings—including movie theaters—box offices are seeing a 20-year low in sales.
Last weekend, the box office grossed $55.3 million. That's the lowest since the weekend of September 15-17, 2000, when the box office grossed $54.5 million.
Additionally, movie theatres are reducing capacity, such as Showcase Cinemas, AMC Theatres, and Regal Cinemas, which plans to reduce maximum attendances by 50 percent.
Many movies have also had their release dates postponed, including Antlers, Fast & Furious 9, The Lovebirds, Mulan, New Mutants, No Time to Die and A Quiet Place II.
But now, those self-isolating and practicing social distancing will be able to watch recent and new movie releases at home. The first movie to be made available to watch at home the same day that it is released at movie theatres will be DreamWorks Animation's Trolls World Tour, which opens on April 10 in the U.S.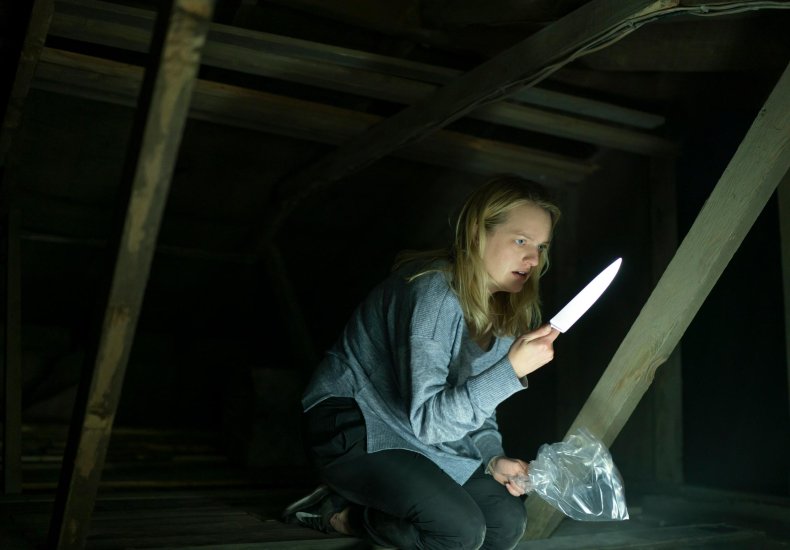 How to Stream The Invisible Man, The Hunt, and Emma
The Universal Pictures movies will be available to watch on NBC Universal's Comcast and Sky, for a suggested retail price of $19.99 for a 48-hour rental period.
Amazon Prime
The Invisible Man on Amazon Prime, The Hunt on Amazon Prime, and Emma on Amazon Prime are all available to preorder for $19.99 each.
Google Play
The Invisible Man on Google Play, The Hunt on Google Play, and Emma on Google Play are all available to preorder for $19.99 each.
The movies will also be available to stream on FandangoNow and iTunes.
Jeff Shell, CEO of NBCUniversal, said in a statement: "Universal Pictures has a broad and diverse range of movies with 2020 being no exception. Rather than delaying these films or releasing them into a challenged distribution landscape, we wanted to provide an option for people to view these titles in the home that is both accessible and affordable.
"We hope and believe that people will still go to the movies in theaters where available, but we understand that for people in different areas of the world that is increasingly becoming less possible."
Newsweek has affiliate partnerships. If you make a purchase using our links, we may earn a share of the sale.