The Big Book of Cancellations: The Updating List of Pretty Much Every Dang Thing Canceled or Postponed Thanks to Coronavirus
The entertainment industry is in the midst of a shutdown because of the coronavirus. In order to reduce the virus' spread and "flatten the curve," all sorts of events—movie releases, theater productions, concerts, sports games—have been outright canceled or postponed to a later date.
As of time of publishing, more than 128,000 cases of coronavirus have been confirmed around the world, with a death toll of around 4,700. In the U.S., the virus has shown up in nearly 40 states, and at least 19 individual states have declared states of emergency. On Wednesday, President Donald Trump announced a 30-day travel ban from Europe, to try and prevent the outbreak from worsening.
The long-term effects of the coronavirus on the economy and entertainment industry remain to be seen, obviously. For now, though, the cancellations and delays keep coming. To keep track of everything in the entertainment world that's been thrown off course, here is a running list of all the events that have been cancelled or postponed due to the coronavirus.
Awards Ceremonies
The 2020 Billboard Latin Awards, scheduled for April 23, have been postponed.
The 2020 Billboard Music Awards, which were scheduled for April 29, will take place on a later date.
The 2020 Daytime Emmys, which was scheduled for June 12-14, has been postponed.
The 2020 iHeart Radio Music Awards, scheduled for March 29, has been postponed. The Shrine Auditorium in LA will remain closed until the end of March.
The 2020 Tony Awards has been postponed from June 7 to a later date.
Broadway
New York City's Broadway shows will be shut down entirely, effective at 5 p.m. on March 12. Performances have been suspended through April 12, and are expected to resume the week of April 13.
Changing of the Guard
The 2020 Changing of the Guard ceremonies, scheduled to take place at Buckingham Palace, St James's Palace and Windsor Castle on March 20, have been postponed to a later date, per BBC News.
City Events
The 2020 Boston Marathon will not take place on Monday, April 20; instead, it's been rescheduled for fall 2020.
Originally scheduled for March 17, New York City's iconic Saint Patrick's Day Parade has been postponed to a later date. Boston, Chicago, Denver, Dublin, Pittsburgh and New Orleans have also called off their Saint Patrick's Day Parade, per Forbes.
Concerts
Major concert promoter AEG has placed all of its large-scale tours on hold until April, per Rolling Stone.
The Coachella Valley Music and Arts Festival has moved its two-weekend showcase from mid-April to October. Now the annual showcase is set to take place from October 9-11 and October 16-18.
Deafheaven has shut down its 10 Years Gone tour until further notice.
The 2020 Governors Ball Music Festival has been canceled and will return June 2021.
Foo Fighters have postponed their 2020 Van Tour.
Elton John has pushed part of his "Farewell Yellow Brick Road" tour to 2021. Shows from March 26-May 2 will be rescheduled for next year, while gigs happening May 22-July 8 will continue as scheduled, according to Billboard.
Live Nation has paused all of its tours domestic and internationally. Some of the tours put on hold include Billie Eilish, Jason Aldean, Kiss, Post Malone, Tool and Lynyrd Skynyrd, per Billboard.
Life of Agony has postponed their "Beast Coast Monsters Tour" until fall 2020.
Former Poison singer Brett Michaels has canceled his appearance on The 80s Cruise.
Record Store Day 2020 has pushed its original date of April 18 to June 20.
The Rock and Roll Hall of Fame has postponed its annual induction ceremony, which was originally scheduled for May 2 in Cleveland.
The Rolling Stones have postponed their "No Filter" tour.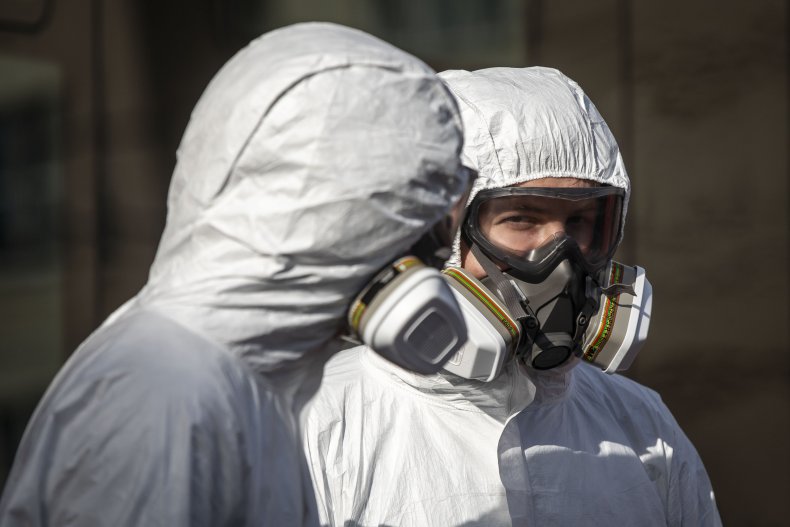 Conventions
E3 2020, previously scheduled for June 9-11 in Los Angeles, has been cancelled.
Seattle's Emerald City Comic Con has postponed its dates from March 12-15 to summer 2020.
San Diego Comic-Con has made no decision on whether to reschedule its dates of July 23-26.
Wondercon, scheduled for April 10-12, in Anaheim, California has been postponed.
Disney
Beginning March 14, Disney Cruise Line will be closed until the end of the month.
Disneyland Paris Resort will close March 15.
Disneyland Park and Disney California Adventure will be closed on Friday, March 13, and will remain shuttered until the end of the month.
Walt Disney World in Orlando, Florida, will close Sunday, March 15, according to CNN.
Disney has also halted preproduction of their live-action films lineup, which included The Little Mermaid, Home Alone, The Last Duel, Nightmare Alley, and Peter Pan & Wendy and Shrunk, per Deadline.
Easter Egg Hunt
First Lady Melania Trump has canceled the 2020 Easter Egg Roll. The annual event will not take place at the White House.
Libraries
The New York Public Library will be closed from March 14-March 31.
Memorials
The Auschwitz Memorial will be closed to visitors, staring on March 25.
Museums
New York's Metropolitan Museum of Art, the Museum of Modern Art, the Whitney Museum of American Art, the Guggenheim, the Metropolitan Opera, Carnegie Hall and the New York Philharmonic have all been closed. Right now, there's no target date to reopen these cultural institutions, according to The New York Times.
The Metropolitan Museum of Art will not host the 2020 Met Gala. The annual fashion event was supposed to take place on May 4, per Vogue.
The Metropolitan Opera has canceled the rest of its 2020 season, which was scheduled to end May 9.
Movies
Antlers has been moved off of its April 17 release date, per Deadline.
Originally slated to open in theaters on April 16, David Attenborough: A Life On Our Planet has had its release postponed, along with its Netflix debut, per CNET.
James Cameron's Avatar sequels, which were filming in New Zealand, have postponed production, per Collider.
The Batman has been rescheduled from its original June 25, 2021 to a later date, October 1, 2021, per The Hollywood Reporter.
Black Widow has been pushed from its May 1 release date, per Deadline.
Candyman has been moved from June 12 to September 25.
The 2020 Cannes Film Festival, which was supposed to kick off on May 12, has been moved to October 26-30.
Originally slated for May 22, Fast & Furious 9 has had its theatrical release pushed back almost a full year, to April 2021.
The Flash has been moved from July 1, 2022 to June 3, 2022, per THR.
The Lovebirds, which was scheduled for April 3, has been postponed. Paramount has not yet set up a new release date.
Filming in Italy for the next Mission: Impossible flick has been delayed according to Variety.
Mulan is also being moved to an as-yet-unannounced later date, from its original March 27 release.
With its history of delays, this next one should feel familiar: New Mutants has been moved from April 3, according to Deadline.
The upcoming James Bond film, No Time to Die, has moved from an April release to a November one.
A Quiet Place Part II was originally set to hit theaters on March 20, but it has now been pushed to an unknown later date.
Marvel's Shang-Chi and the Legend of the Ten Rings has stopped production in Australia. While awaiting results from virus tests, director Destin Daniel Cretton has remained under self-isolation, per THR.
Shazam 2 has been reshuffled as well, from April 1, 2022 to November 4, 2022, per THR.
Lionsgate has postponed the Saw spinoff, Spiral, from its May 15 release.
Top Gun: Maverick has been rescheduled for December 23, 2020.
Tribeca Film Festival, which was scheduled to take place April 15-26, has been postponed due to New York's statewide ban of gatherings exceeding 500 people. New dates have not yet been announced.
Venom 2, retitled as Venom: Let There Be Carnage, has been pushed from October 2, 2020 to June 25, 2021, per Variety.
Wonder Woman 1984 has been postponed from June 5 to an August 14 release.
Sports
The Australian Gran Prix, which was supposed to take place on March 15, has been canceled.
The 2020 French Open has been moved from September 20 to October 4.
IndyCar has canceled all of its races, from Firestone Grand Prix to the AutoNation IndyCar Challenge.
The MLB has canceled the remainder of its spring training and delayed the start of its 2020 season by two weeks.
The MLS has suspended its current season for 30 days.
The NBA has suspended the rest of its season and will re-evaluate after a 30-day period. Two players on the Utah Jazz have been confirmed to have coronavirus.
The NCAA has canceled the rest of its winter and spring championships.
The NHL has put its season on "pause."
The PGA has cancelled the Masters Tournament.
The PGA has also canceled the Players Championship, the Vaspar Championship, the WGC-Dell Technologies Championship and the Valero Texas Open.
The 2020 Wimbledon Championships have been canceled and will return June 28, 2021.
Standup
Comedian Kurtis Conner has postponed his comedy tour.
The 2020 Just for Laughs comedy festival has been pushed to September 29.
Television
ABC's daytime talk shows, including The View, The Tamron Hall Show and Live With Kelly and Ryan, will not have a live studio audience.
ABC's game shows Jeopardy! and Wheel of Fortune, will not have live audiences, either.
ABC has put a halt to dating game show, The Bachelorette, according to Deadline.
ABC's Jimmy Kimmel Live! will be taped without its live audience, starting March 16, according to THR.
ABC's Grey's Anatomy has halted production of Season 16 for at least two weeks, according to E! News.
AMC's The Walking Dead will end its current, 10th season with the episode set to air on April 5. The installment that was originally intended to be the season finale will run as a special episode later this year.
AMC has rescheduled the April 12 premiere of its new Walking Dead spinoff, The Walking Dead: World Beyond, to a later date.
CBS All Access has halted production of Stephen Colbert's cartoon variety show, Tooning Out The News, per Deadline.
CBS has suspended production of The Bold and the Beautiful and The Young and the Restless for two weeks, per TV Line.
CBS has halted production on God Friended Me and Young Sheldon, according to Deadline.
CBS's The Late Late Show With James Corden will not be taped before a live audience, according to THR.
CBS's Late Show With Stephen Colbert has cancelled all shows for the week of March 16 and will take its scheduled break. Colbert tweeted, "Hope to be back soon."
CBS's The Price is Right will take a two-week break, according to Fox News.
CBS's The Talk will film without a live audience, according to THR.
Comedy Central's The Daily Show With Trevor Noah, Lights Out With David Spade and Tosh.0 will have no live audience beginning Tuesday, March 17, per THR. Noah has also canceled the rest of comedy tour.
CW has halted production on Arrowverse's Batwoman, The Flash, and Supergirl, per Deadline.
CW has put a halt on the final season of Supernatural, per EW.
Disney+ has shut down production of Marvel's WandaVision and Loki, per SYFY Wire.
FX has delayed the fourth season of Fargo. With two episodes left to film, production has ceased as well, according to THR.
HBO's Last Week Tonight With John Oliver will start taping without an audience on Sunday, March 15, according to Vulture.
HBO Max has postponed the Friends reunion til May, per Deadline.
MTV's Ridiculousness will not be taped with an audience starting March 12, per THR.
NBC's Late Night With Seth Meyers and The Tonight Show Starring Jimmy Fallon have postponed production until March 30, per The New York Daily News.
NBC's Chicago Fire, Chicago Med, Chicago P.D., Law and Order: SVU and New Amsterdam have all halted production. A return start date has yet to be determined, according to Indiewire.
NBC's Saturday Night Live will not return March 28 and has postponed production of three upcoming episodes, per Variety.
Netflix's Grace and Frankie has halted production on Season 7, with no return date set, according to Deadline.
Netflix has delayed Season 6 of both Line of Duty and Peaky Blinders, per THR.
Netflix's Lucifer has stopped production of Season 5, per TV Line.
Netflix has put the fourth season of Stranger Things on hold, according to Deadline.
Netflix has postponed production of The Witcher for two weeks. Filming was supposed to commence March 16 on location in the UK, per THR.
Nickelodeon's Kids' Choice Awards, which was scheduled to take place in Los Angeles on March 22, has been postponed to a later date.
Disney+'s The Falcon and The Winter Solider has stopped filming on location in Prague. The cast and crew have returned back to Atlanta, per Deadline.
CW, NBC, CBS, AMC and WarnerMedia have cancelled their presentations for the New York City Upfronts on May 14. As of now, Fox and ABC are still on board, per Deadline.
Production of Riverdale has been shut down for the rest of the season. An anonymous person from the project came into contact with someone tainted with COVID-19, according to Deadline.
Los Angeles' PaleyFest, which had previously scheduled events around The Mandalorian, The Boys and Star Trek: Picard from March 13 to 21, has been postponed.
Theme Parks
Universal Studios in Hollywood, California will close on Saturday, March 14 and reopen March 28.
Videogames
The Last of Us Part II has been delayed until further notice.
Wrestling
AEW has relocated its next wrestling show on March 18 from Rochester, NY, to Jacksonville, FL. Their next TNT show will be televised live on March 25, under a strict attendance policy.
2020 WrestleMania will not take place in Tampa Bay with a live audience. WrestleMania will continue as scheduled on Sunday, April 5 at 7pm on the WWE Network and pay-per-view.
WWE Friday Night SmackDown will be filmed with no live audience.