University Campus Cop Caught In Human Trafficking Sting
A public safety officer at the Western Michigan University (WMU) was arrested in a human trafficking sting operation in Kalamazoo, Michigan.
The Kalamazoo County Sheriff's office said on Friday during a press conference that the campus public safety officer, Abraham Hohnke, 49, was arrested this week along with Aaron Bower-Guimond, 27, and Nathan Ruzick, 26, after they were caught in an online sting operation that was targeting people who are soliciting sex from minors, WOOD-TV reported. These three arrests don't compare to the "50,000 predators are on the Internet actively seeking out children" at any given time, as estimated by the Justice Department.
Sheriff Richard Fuller said that all three men went online to solicit sex from a minor when they were speaking to an undercover cop who posed as a minor.
"The operation...was essentially the same per person that was arrested in this: They start a conversation online in chat rooms with someone, a police officer, posing as a minor child," Fuller said, according to the news outlet.
"This is a tragic situation in our nation where we have serious crimes occurring," Fuller said, according to MLive. "Every day, there are thousands of people looking for juveniles to have sex with. If you are, we are going to actively seek you."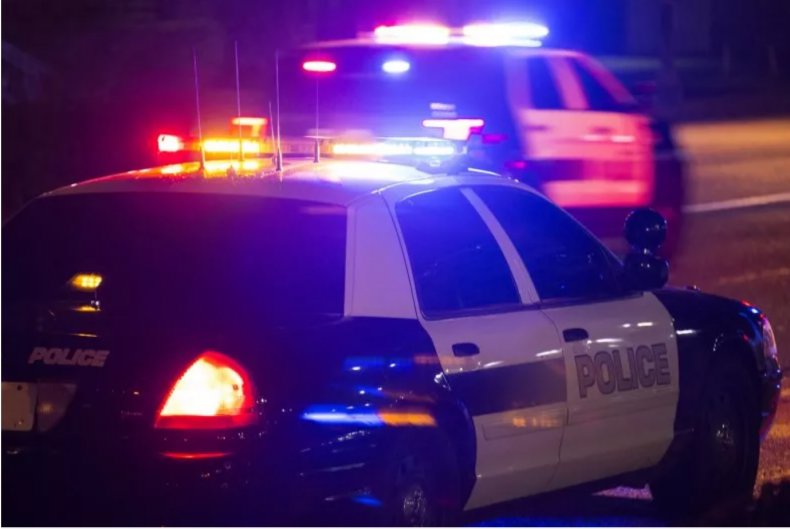 Hohnke was charged with using a computer to commit a crime. All three suspects have been arraigned on a count of accosting a child for immoral purposes and could face up to four years in prison, according to a legal source.
The public safety officer resigned on Friday before going through the termination process at the university which became aware of the arrest and suspended him without pay.
WMU gave him a notice that he would be fired "pending review" as per his contract, a university spokesperson told News 8.
WMU's president Edward Montgomery wrote in a letter to the campus community shared via Twitter that a WMU police officer was arraigned Friday afternoon "on two serious charges, one count of accosting for immoral purposes a minor he believed to be 15 years old and one count of using a computer to commit a crime."
Montgomery didn't identify the arrested officer as Hohnke. The university's president confirmed that "no WMU student or any other member of the university community" was involved.
"While this incident did not occur on campus or in the course of the employee's duties, I share these developments for the sake of transparency and in line with how seriously we take this matter. We are fully cooperating with authorities to aid their investigation as needed," he added in the letter.
Meanwhile, the sheriff said that Bower-Guimond works for Bronson Healthcare and Ruzick is a truck driver.
A spokesperson for Bronson Healthcare told Newsweek that Bower-Guimond was hired in February as a nursing assistant at Brons Commons located in Mattawan, but "he has been suspended pending investigation."
No details were revealed about whether Ruzick still has had his job after the arrest.
Fuller said that the arrests were part of a full-scale sting operation that is seeking people who are "actively already seeking sex with a minor."
The sheriff said that the cop posing as a minor already obtained around 1,000 contacts from multiple online platforms over eight hours in which individuals were trying to speak with and possibly solicit a child for sex.
"If you're involved in these crimes in Kalamazoo County, we will find you and we will arrest you," Fuller vowed.
Newsweek reached out to the Sheriff's office and WMU for comment.
With that many predators online every day, many busts have made the news.
Last month, Disney employees were among the 108 arrested in Florida human trafficking sting. In December, a CNN producer was arrested by the FBI and charged with grooming underage girls for sex. And last May, an Indiana police officer was arrested for child solicitation after a citizen-led sting operation.
Update 4/17/22, 4:50 p.m. ET: This story has been updated to include comments from Bronson Healthcare spokesperson.