University Threatens to Fire Employees Who Promote Abortion
The University of Idaho warned faculty they could be fired for "promoting abortion" in a memo sent last Friday.
After the U.S. Supreme Court overturned Roe v. Wade on June 24, Idaho became one of several Republican-led states to pass laws banning abortion, allowing exceptions only in cases of rape, incest or when the mother's life is in danger. A separate state law also prohibits using public funds to promote abortion.
As the university in Moscow, Idaho, is publicly funded, its general counsel sent a memo to staff on Friday explaining the limited scope in which employees can discuss abortion—warning that they could be fired or face legal consequences if they "promote" the procedure. Many in the academic world responded critically to the memo, which some said could brush up against professors' academic freedom.
The memo, obtained by Newsweek on Monday, says that the school prevents university employees, while on the clock, from promoting abortion, performing an abortion, counseling in favor of abortion, referring others for an abortion, providing facilities or training to perform an abortion, dispensing emergency contraception (except in the case of rape) or contracting with abortion providers.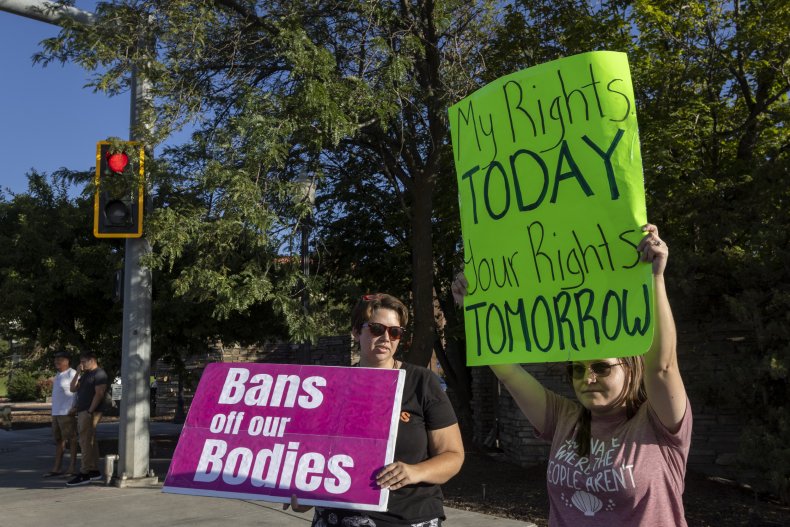 It still allows for professors to conduct classroom discussions about abortion and reproductive rights but requires them to remain "neutral" on the topic. It doesn't go into specifics about how professors should stay neutral.
"While academic freedom supports classroom discussions of topics related to abortion, these should be limited to discussions and topics relevant to the class subject. The laws discussed above, specifically including those addressing promoting abortion, counseling in favor of abortion and referring for abortion, will remain applicable," the memo reads.
"Academic freedom is not a defense to violation of law, and faculty or others in charge of classroom topics and discussion must themselves remain neutral on the topic and cannot conduct or engage in discussions in violation of these prohibitions without risking prosecution."
In a statement to Newsweek Monday evening, Jodi Walker, University of Idaho's executive director of marketing, said the guidance was sent to staff to help them understand "the legal significance and possible actions of this new law passed by the Idaho Legislature."
"The section does not specify what is meant by promoting abortion, however, it is clear that university employees are paid with public funds. Employees engaging in their course of work in a manner that favors abortion could be deemed as promoting abortion," Walker wrote.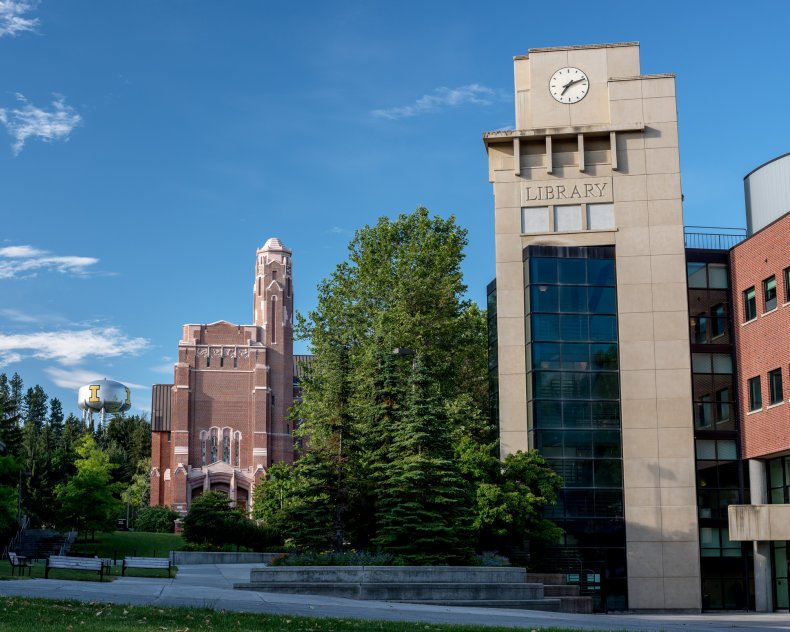 Walker continued: "While abortion can be discussed as a policy issue in the classroom, we highly recommend employees in charge of the classroom remain neutral or risk violating this law. We support our students and employees, as well as academic freedom, but understand the need to work within the laws set out by our state."
Academics and professors condemned the policy on social media.
"This is in fact us, and it is both frightening and incredibly frustrating because we're all really unsure what "neutral" means when talking about policy and research," University of Idaho assistant professor Markie McBrayer tweeted.
"What a terrifying and blatantly unconstitutional policy," Michigan State University professor Scott Imberman tweeted.
Some University of Idaho alumni criticized the memo. Austin Bradley, a teacher who studied at the University of Idaho, tweeted: "l loved getting my bachelor's at the University of Idaho. But it's hard to imagine encouraging a HS senior to stay in-state, or for any professional to consider moving to Moscow to teach, when laws like this are allowed to let stand."
Last month, part of Idaho's abortion law that made it illegal to perform an abortion on pregnant patients whose health is at risk was struck down by U.S. District Judge B. Lynn Winmill.
The university's memo also warns staff against offering birth control, noting that the scope of the state's law "is unclear and untested in the courts."
"Since violation is considered a felony, we are advising a conservative approach here, that the university not provide standard birth control itself," the memo reads.
The memo clarifies that the professor can provide condoms "for the purpose of helping prevent the spread of STDs but not for purposes of birth control."
Update 09/26/22, 6:43 p.m. ET: This article was updated with additional information and background.