The 2022 Atlantic hurricane season is expected to be the seventh consecutive above-average year, following an active season last year.
National Oceanic and Atmospheric Administration (NOAA) administrator Rick Spinrad, Ph.D., said during a press conference on Tuesday that the agency is predicting an "above-normal" hurricane season.
"Specifically, there's a 65 percent chance of an above-normal season, a 25 percent chance of a near-normal season [and] just a 10 percent chance of a below-normal season," Spinrad said.
"For the range of storms expected, NOAA calls for a 70 percent probability of the following ranges: 14 to 21 named storms with top winds of at least 39 miles per hour. Of these, six to 10 will become hurricanes with top winds of at least 74 miles per hour."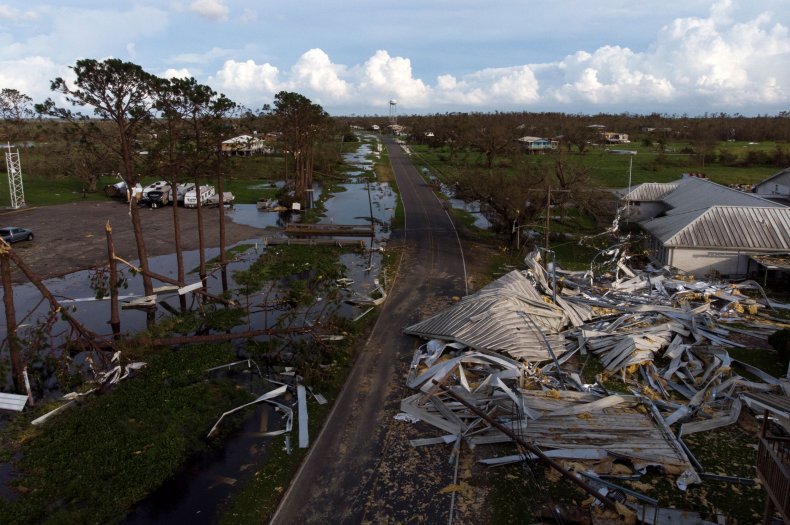 Spinrad added that of the six to 10 storms expected to become hurricanes, three to six will be considered "major hurricanes," which are Category 3, 4 or 5 hurricanes, with top winds of at least 111 mph.
The announcement comes shortly after the list of storm names was released. The names are determined by World Meteorological Organization Hurricane Committee.
The Atlantic hurricane season runs from June 1 to November 30.
"Throughout the hurricane season, NOAA experts will work around-the-clock to provide early and accurate forecasts and warnings that communities in the path of storms can depend on to stay informed," Commerce Secretary Gina M. Raimondo said in a news release announcing the predictions.
"Early preparation and understanding your risk is key to being hurricane resilient and climate-ready."
Prior to the 2021 Atlantic hurricane season, forecasters with the NOAA's Climate Prediction Center said that it would be an "above-average" season. They said in 2021 that they believed there would be 13 to 20 named storms, with six to 10 expected to become hurricanes.
A few months later, the season ended with 21 named storms, making it the third-most-active hurricane season for the region on record.
"The active 2021 Atlantic hurricane season officially concludes today having produced 21 named storms (winds of 39 mph or greater), including seven hurricanes (winds of 74 mph or greater) of which four were major hurricanes (winds of 111 mph or greater)," the NOAA said in a news release following the 2021 season.
"It marks the sixth consecutive above-normal Atlantic hurricane season, and this was the first time on record that two consecutive hurricane seasons exhausted the list of 21 storm names."
A team of researchers with Colorado State University recently issued a similar forecast for the 2022 season. The researchers forecasted that there will be at least 19 named storms, nine of which will become hurricanes.