Urban Explorer Stumbles Across Nuclear Bunker in Mansion's 'Secret Dungeon'
A man has shared the mind-blowing nuclear bunker he discovered underneath some carpet, as he explored an abandoned mansion.
The man, who only wanted to give a first name, Jim, stumbled across the subterranean "secret dungeon," which he dubbed the Doomsday bunker, in Adelaide, Australia.
The urban explorer shared an incredible clip of the discovery to his TikTok account, @jims_urbex, on Thursday, as he detailed the history of the sprawling property.
Urban exploration is defined by Collins' dictionary as: "A recreational activity in which people explore derelict urban structures such as abandoned sewers or underground railways or attempt to access areas which are closed to the public such as the roofs of skyscrapers."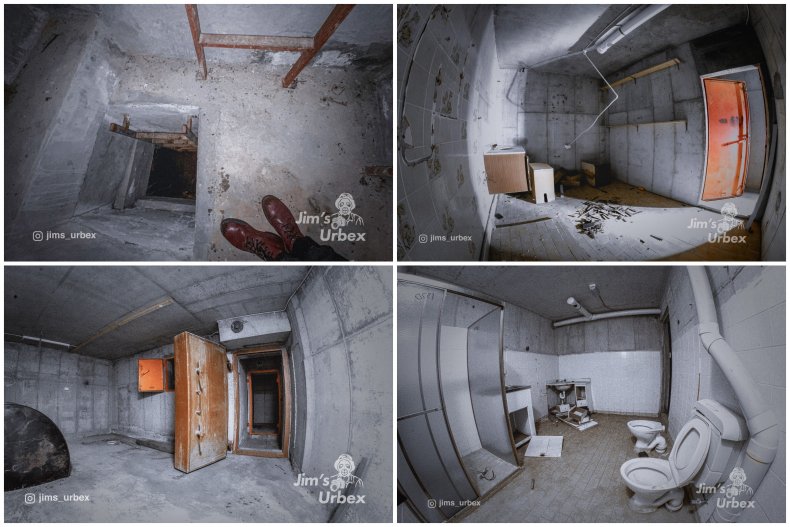 Jim told Newsweek: "The building is currently sitting disused and abandoned, it was built in the 1800s and has had many past owners. The locals refer to the property as "cursed" because something bad has happened to every owner.
"It is a large, single-story mansion built in the 1800s and the interior has been modernized. The mansion has 7 bedrooms and 5 bathrooms (not including the ones in the bunker.)"
He went to explore the mansion after reading about it, saying: "I went with the intention of asking the current owner about photographing the building, however when I arrived I discovered the property was completely abandoned. I knocked on some doors in the area asking about the house and I was told the full history about it and all previous owners.
"The friendly neighbors I was chatting to mentioned there was a 'hatch' in one of the bedrooms that leads into a nuclear bunker that one of the previous owners had installed."
After gaining access, he dropped down into the structure, to find a fully-kitted out subterranean level.
Jim continued: "The dungeon (or bunker) is extremely large, it was built for an entire family to live in for months. I have a liar 3D scan of the place on my website [jimsurbex.com] you can see, I think I counted about 8 rooms.
"It has a bathroom, laundry, bedroom, living room. The bunker also has extremely large blast doors that are so heavy they are almost impossible to move without multiple people. It also has rain water tanks, water purification, a ventilation system, power generators etc."
His website goes into more detail about the moment he found the hatch, explaining he located it as he "noticed some scuffed carpet. I lifted the carpet and saw a trapdoor."
After speaking more to neighbors, he says he was told the owner who built the bunker had been in the Air Force.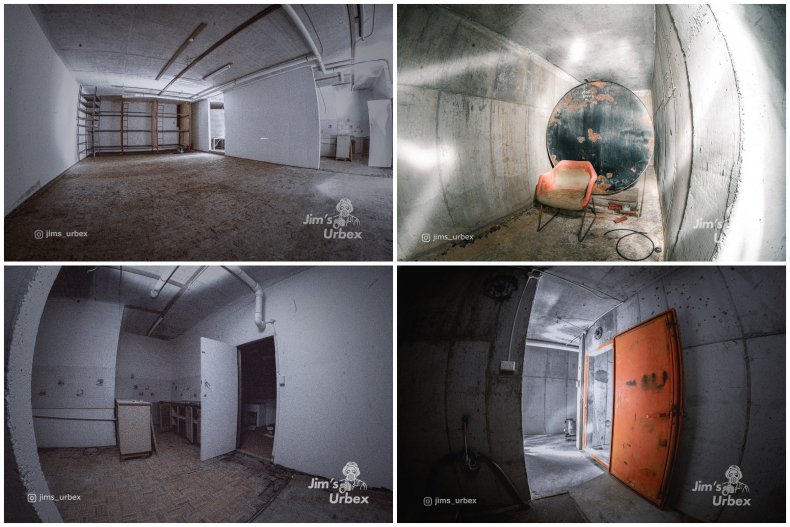 "Apparently (according to the neighbor I spoke to) the person who built the bunker served in World War II as a fighter pilot and was completely paranoid about the Cold War with Russia in the 80s. I found a date carved of the bunker in concrete that read "1982" so I'm assuming that is the year it was built," he told Newsweek.
Jim first explored the building in 2021, but the clip gained attention after he recently posted it to TikToK, captioned: "Secret dungeon I found under a house." He also posted it to Reddit, captioned: "Found this dungeon underneath an abandoned mansion."
He went back to the bunker, but said: "Recently I went to check it out again but the new owner was installing cameras. The current owners are now turning the mansion into a bed and breakfast, I would totally book a night there just to explore the dungeon."
Jim has been an urban explorer for more than 15 years, saying: "I have explored hundreds of places, from abandoned mental asylums, mansions, caves and mines, you name it. We have a saying in the urbex community 'take only photos leave only footprints' that I like to live by, despite how clichéd it may sound."
The bunker remains a highlight, as he added: "As an explorer finding the hatch and climbing down into the bunker was one of the most exciting and fun experiences ever. I wasn't scared at any point, when I got home and showed my girlfriend the video she couldn't believe I went down into the dungeon alone at night."
There has been some discussion around urban exploration and its legal ramifications. Depending on where you're based, various laws can come into play, while there's also a safety element.
Website Discover.re, a popular resource in the community, explains: "Specific laws apply to certain locations, such as railways and military sites. However, in general, exploring an abandoned location in the U.K. is not illegal.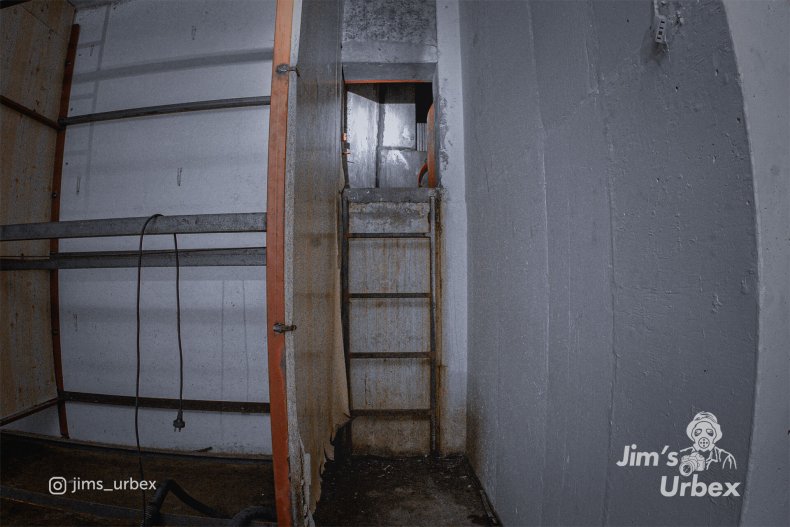 "Trespass is not a criminal offence, but rather a civil matter. However, criminal damage, breaking and entering and theft are all obviously against the law, so Urban Explorers should only explore accessible locations and never damage or take anything."
The U.K.'s Criminal Prosecution Service (CPS) confirmed that "trespass is not of itself a criminal offence."
Discover.re continues: "Urban Exploration can be dangerous and there are risks involved. These risks can be managed, and as with many things, the risks are reduced when common sense is applied.
"The main dangers of Urban Exploration come from the fact that abandoned buildings are, in their nature, not likely to be structurally sound. Taking simple precautions such as looking out for damaged floorboards, and making decisions on whether or not an area of a site is safe to explore make Urban Exploring safer.
"Other things to watch out for are hazardous materials (asbestos) and sharp objects/surfaces. Take precautions such as never exploring alone, exploring in the day time or with a good torch."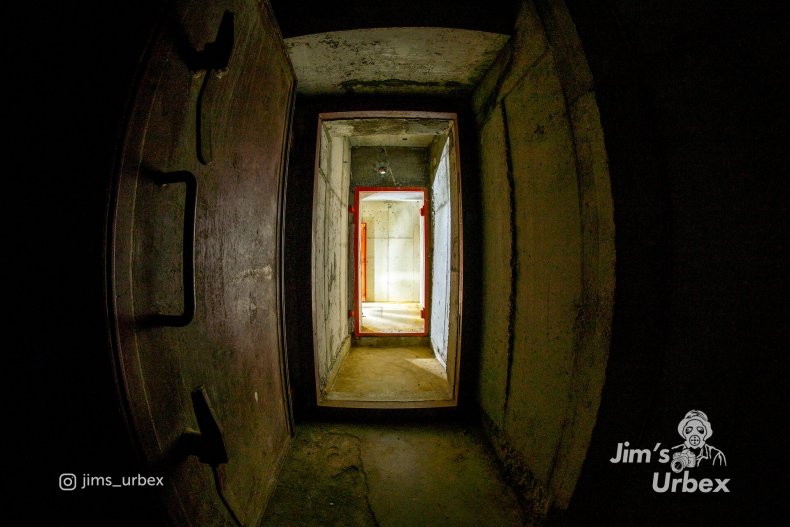 Update 5/4/22, 5:12 a.m. EDT: This article was updated with photos from @Jims_Urbex.