Russia has blamed U.S. "blackmail" for the decision of at least 20 countries to kick out dozens of Moscow's diplomats under suspicion of being spies.
Speaking to journalists in Uzbekistan, Russia's Foreign Minister Sergey Lavrov issued a fiery rebuke against the expulsion of 139 Russian diplomats by countries sympathetic to the United Kingdom's fallout with Russia over the alleged poisoning of a former double agent on British soil.
The British-Russian citizen, Sergey Skripal, and his daughter Yulia, are hospitalized after being poisoned with a Novichok nerve agent, which London believes only Russia would produce and use on a dissident.
Related: New Zealand says it will not be kicking out Russian spies because it can't find any
The Kremlin denies poisoning Skripal and voiced displeasure at a collective move by the United States, France, Germany and other British partners to kick out some Russian diplomatic staff.
Asked about the expulsions, Lavrov hinted that countries were cajoled into taking action against Moscow, adding that there are "so few independent countries remaining in the modern world and in modern Europe," state news agency Itar-Tass reported on Tuesday.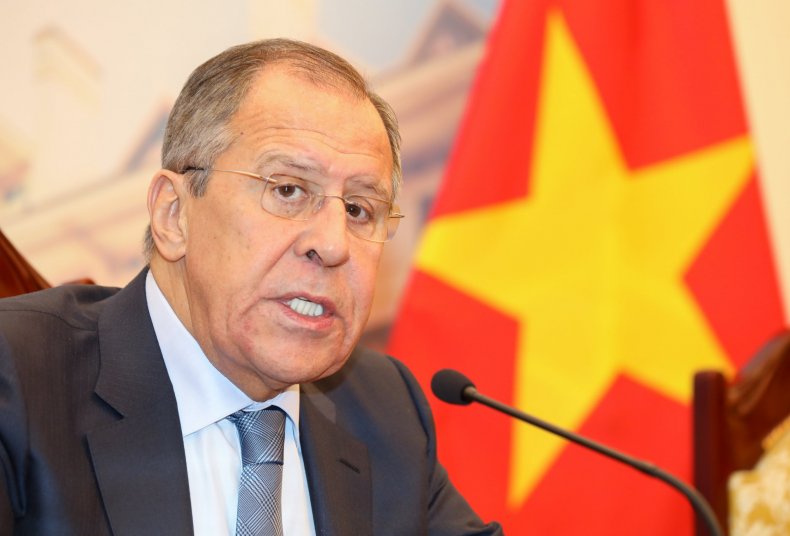 The U.K. first expelled 23 Russian diplomats earlier in the month, to which Russia replied tit-for-tat. Over the course of Monday (26 March), the United States made the most numerous commitment, ousting a total of 60 diplomats from the country, while other countries expelled fewer. Lavrov suggested that this difference meant countries were reluctant to side with the U.K.
"When there's one or two diplomats asked to leave this or that country, while we have whispers of apology in our ears, we know clearly that this is the result of colossal pressure, colossal blackmail, which appears to be the main instrument of Washington on the international arena," Lavrov said. He did not specify which countries he thinks had acted under duress.
The Skripal poisoning has driven a wedge between the U.K. and Russia, as Moscow officials have accused London of falling under "hypnosis" of spy TV shows or inventing the charges with inspiration from film plots.