U.S. Campaign Against Iran in Latin America Comes to Brazil
Iran has warned it may cut imports from Brazil if the country does not allow two Iranian ships stranded off its coast to refuel in one of many international disputes involving the U.S.-led campaign to isolate the Islamic Republic's reach across the world.
In an interview with local news outlets, Iranian ambassador to Brazil Seyed Ali Saqqayian said his country may find new suppliers of corn, soybeans and meat after state-run Brazilian oil company Petrobras' decision last week not to supply fuel to Iranian Sapid Shipping vessels Bavand and Termeh left them unable to leave the southern port of Paranaguá. The company claimed doing so could violate U.S. sanctions against Iran.
"I told the Brazilians that they should solve the issue, not the Iranians," Saqqayian said in an interview in Tehran's embassy in Brasilia, according to Iran's semi-official Fars News Agency.
"If it's not solved, maybe the authorities in Tehran may want to take some decision because this is a free market and other countries are available," Saqqayian said.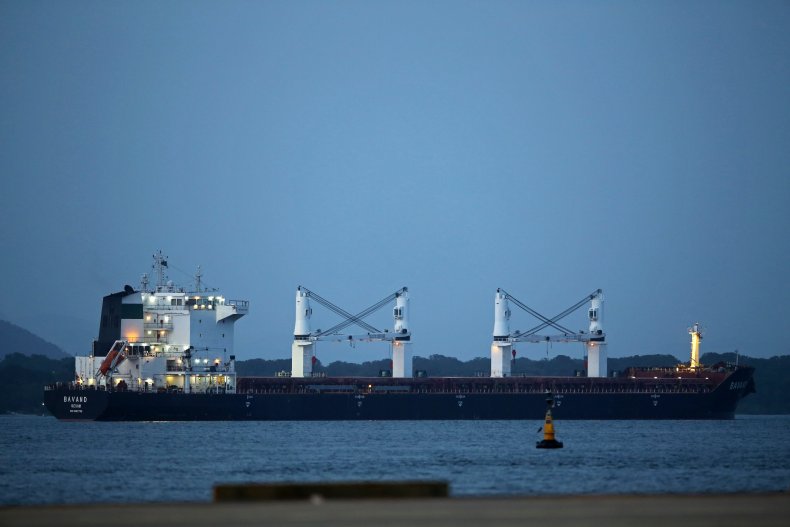 Iranian outlets have reported that at least one of the vessels is currently loaded with corn, but The New York Times and Reuters have reported that the ships are carrying urea, a compound commonly used in fertilizer. The compound is subject to U.S. sanctions on Iran as it could also be used to build explosives.
With the ships stuck, Saqqayian said Iran itself might be forced to send fuel in a costly and time-consuming operation.
The issue came only a month after Saqqayian met with Brazilian Vice President Hamilton Mourão for a conversation in which both men praised improvements in the 116-year-old relationship between their nations, according to the semi-official Mehr News Agency. The article reported that the trade volume between Iran and Brazil was $2.5 billion in 2018 and Iran imported some $2 billion worth of goods from other countries via Brazil.
A day after reports emerged that Petrobras would not be refueling the two Iranian ships in Paranaguá, however, Brazilian President Jair Bolsonaro indicated he valued his relationship with President Donald Trump more.
"There is this problem, the U.S. unilaterally imposed these sanctions on Iran. Brazilian companies have been informed by us about this situation and are running a risk there," Bolsonaro told reporters Friday in remarks cited by Reuters. "I, particularly, am getting close to Trump, I was received twice by him. It is the No. 1 economy in the world, our second-largest market, and now Brazil has its arms open to do deals and partnerships."
Brazil was among the many international supporters of the 2015 nuclear deal signed by the U.S. and Iran, alongside China, the European Union, France, Germany, Russia and the United Kingdom, promising Tehran sanctions relief in exchange for curbing its nuclear activities. The election of far-right leader Bolsonaro, however, has seen a dramatic pro-U.S. shift.
Brazil is not the only country in the region more closely aligning with the Trump administration.
In a decision that coincided with both a visit by Secretary of State Mike Pompeo and the reports of Brazil's refusal to refuel Iran's ships, Argentina announced it would designate the Iran-backed Lebanese Shiite Muslim Hezbollah movement as a terrorist organization, in line with the U.S. stance. The country blamed the group for a 1992 bombing that targeted the Israeli embassy, killing 29 people. Accusations that the group was responsible for the 1994 bombing of a Jewish community center that killed 89 people have been a subject of intense debate within Buenos Aires.
"I think this is an indicator," Pompeo said of Argentine President Mauricio Macri's decision in an interview with Argentine outlet Infobae. "It's why we came here to work on counterterrorism today, was the purpose of my visit to Argentina: to help the whole region take down the threat of terror from a number of sources, but certainly from Iran."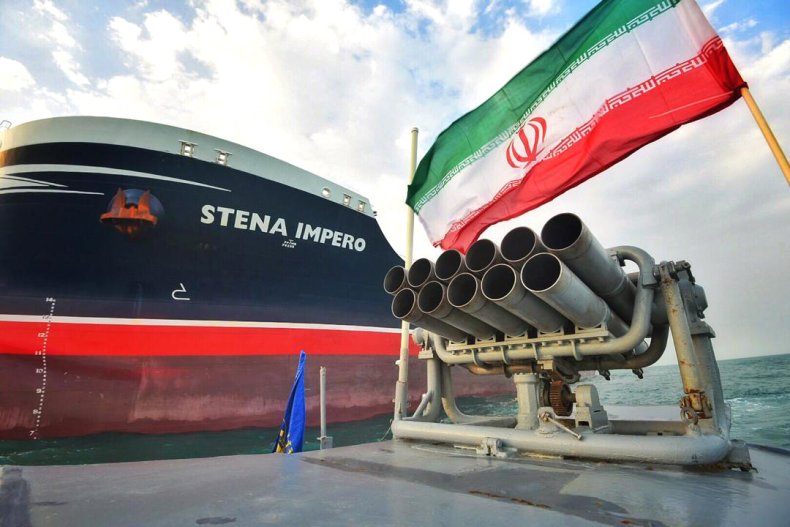 Pompeo went on to criticize Iran's support for the government in Venezuela, where the U.S. has attempted to oust President Nicolás Maduro in favor of opposition-controlled National Assembly leader Juan Guaidó, his Iranian counterpart conducted a rival Latin American tour kicking off right in Caracas. There, Iranian Foreign Minister Mohammad Javad Zarif argued the U.S. is supporting terrorism at a summit of the Non-Aligned Movement, a grouping of nations that sought to remain neutral during the Cold War between the U.S. and the Soviet Union.
"This is terrorism. Pure and simple no question about it," Zarif said Sunday, inviting listeners to Google the definition of terrorism. "Please friends, stop using [the phrase] sanctions, sanctions are a means of imposing a lawful order, sanctions have a legal connotation, this is economic terrorism. I suggest that all of us decry the unlawful, basically lawless U.S. government from using terminology that has lawful connotations."
Zarif went on to visit Nicaragua and Bolivia, two more nations backing Maduro in Venezuela. These countries, along with Cuba, have resisted what they view to be an extension of the United States' long history of intervening against leftist currents in Latin America, much of which has sided with Guaidó. The self-declared leader also received backing from U.S. allies abroad such as the EU, while Maduro's international supporters also included China, Russia, Turkey and South Africa, among others.
While Venezuela's political crisis has largely divided the international community, even many of those supporting Guaidó sided against the U.S. when it came to the South American country's abandonment of the nuclear deal and sanctions on Iran. These moves have led to a spike in tensions in the Persian Gulf, where Iran recently detained a U.K.-flagged oil tanker, accusing it of endangering maritime traffic weeks after the U.K. seized an Iranian supertanker charged with attempting to transport oil to Syria in an apparent violation of EU sanctions.