U.S. and Iran Accuse Each Other of Ruining the World as They Send Top Diplomats to Latin America
The U.S. and Iran have accused one another of fostering global instability as both countries sent their top diplomats to Latin America.
Iranian Foreign Minister Mohammad Javad Zarif ended his New York trip late Friday as he left for Venezuela, whose socialist government was backed by the Islamic Republic in spite of attempts by a U.S.-led coalition of countries to install an opposition leader.
Once in Caracas, Zarif blamed Washington for sparking unrest not only in the Persian Gulf, where incidents involving drones and oil tankers have brought the region to the brink of conflict, but also Latin America.
"The resistance of the people of Venezuela against the United States is very important for the people of the world and the people of Venezuela. Without the interference of the USA, the people of Venezuela know how to live together and how to get along with each other," Zarif said in comments cited by CNN.
"Wherever the USA steps, she brings instability and insecurity. Today in the Middle East and the regions of South America and Latin America, USA is creating instability and insecurity," he added. "We do not know anywhere in the world that [the presence] of the USA has brought stability or security. Wherever they go they cause instability, pressure on people and [an] increase in radicalism and terrorism."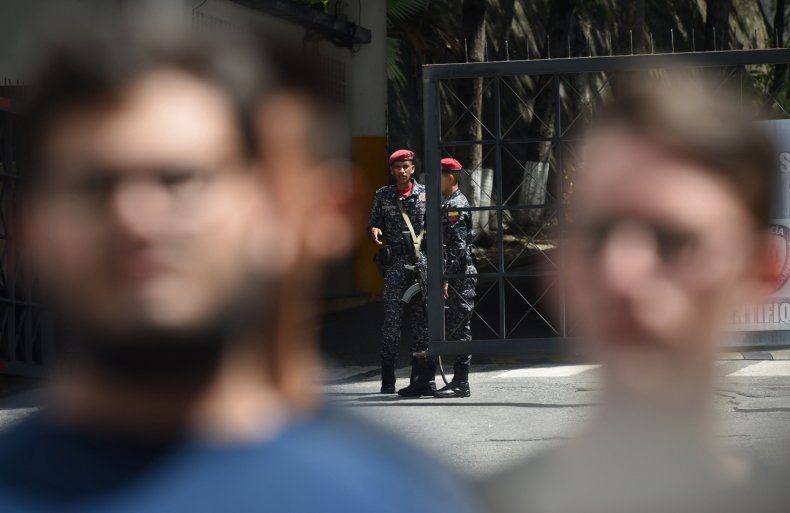 Long-strained relations between the U.S. and Iran worsened after President Donald Trump's decision to withdraw from a 2015 nuclear deal that granted Tehran sanctions relief in exchange for the country agreeing to significantly curb its nuclear activities. Iran complied with the agreement, according to multiple reports by the International Atomic Energy Agency, but Trump withdrew from it in May 2018, accusing Iran of using unfrozen assets to fund militant groups and develop its ballistic missile program — a claim Tehran has repeatedly denied.
One year later, the U.S. began to send additional military assets to the Middle East to deter what it claimed was heightened threats posed by Iran. Around this same time, Washington also sought to end a months-long political standoff in the Western Hemisphere by backing an uprising called for by Venezuela's opposition-controlled National Assembly leader Juan Guaidó against President Nicolás Maduro.
The effort ultimately failed and Washington swiftly placed the blame on foreign powers such as China, Russia and Iran, who have continued to recognize Maduro as president and supported his administration amid an economic crisis exacerbated by U.S. sanctions.
In the months since, Venezuela's opposing factions have entered into talks and the U.S. appeared to shift its foreign policy focus toward Iran, accusing it of targeting commercial vessels transporting oil in the Gulf of Oman as Tehran began to enrich its uranium stockpile beyond levels outlined in the deal that Washington abandoned.
On Friday, however, Secretary of State Mike Pompeo also headed to Latin America. After landing in Buenos Aires, he renewed criticism of Iranian activities in the region. Asked about the influence of Moscow, Beijing and Tehran in Caracas, Pompeo told Argentina's Infobae news outlet Friday that "we hope every foreign power will leave" Venezuela, a country in which Washington has sought to expand its own presence as it continued to find ways to foster the departure of a leader it considered illegitimate.
"We want the Venezuelan people to control their own destiny. We think that would be best. In the end, I'm confident that the Venezuelan people will take back their country," Pompeo said, later tweeting on Saturday that he was "secure in the knowledge that we and our partners are committed to addressing the threats posed by the illicit actors—including Iran—who endanger us all."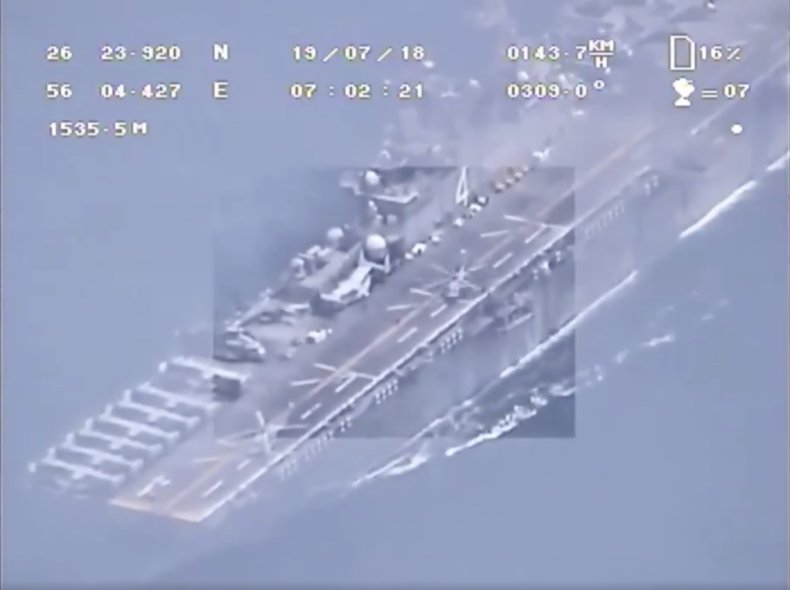 While the European Union, France, Germany and the United Kingdom have supported Guaidó at the same time as Russia and China backed Maduro in Venezuela, all of these powers still backed the Iran nuclear deal they signed in 2015 and have condemned the U.S. exit.
Moscow and Beijing, in particular, have charged Washington with deliberately ratcheting up tensions with Tehran as its economy was wrecked by unilaterally-imposed trade restrictions.
In the most recent instances of turmoil in the Persian Gulf, Trump claimed Thursday that the U.S. Navy shot down an Iranian drone allegedly harassing one of its warships and, hours after Iran's Revolutionary Guards released footage Friday purported to disprove the president's claim, the elite group seized a U.K.-flagged oil tanker accused of turning off its transponder as it passed through the Strait of Hormuz. The move came weeks after the U.K. seized an Iranian supertanker accused of attempting to transport oil to Syria through Gibraltar, an apparent violation of EU sanctions.
"Unlike the piracy in the Strait of Gibraltar, our action in the Persian Gulf is to uphold int'l maritime rules. As I said in NY, it is IRAN that guarantees the security of the Persian Gulf & the Strait of Hormuz. UK must cease being an accessory to #EconomicTerrorism of the US," Zarif tweeted Saturday, later tying the subject to Venezuela as well.
"US #EconomicTerrorism is a global menace," he added. "I'm in Venezuela to attend #NAM meeting geared to forge global response to unilateralism. In Iran's engagement with the world, we neither call for the ouster of leaders, nor 'bolster' them—decisions that are for the PEOPLE of a nation."