U.S. Citizen Gets 20 Years in Prison for Attempting to Help ISIS
An American citizen was given a 20-year prison sentence on Wednesday for attempting to help the Islamic State militant group (ISIS) in Libya.
Bernard Augustine was sentenced for attempting to provide material support to ISIS. The California resident said he intended to help ISIS by encouraging more English speakers to join the ranks. During the trial, he testified he would "do it again" if the jury acquitted him, according to the Department of Justice (DOJ).
"The sentence Mr. Augustine received today insures [sic] he will never achieve his stated ambition of joining ISIS and supporting the terrorist group's pursuit of its reprehensible goals," FBI Assistant Director-in-Charge Michael Driscoll said.
The DOJ has been cracking down on U.S. citizens trying to join or support ISIS. In May, a 20-year-old was arrested while attempting to board an international flight to join. Two months earlier, a Tennessee resident was arrested and accused of making English translations for ISIS propaganda videos.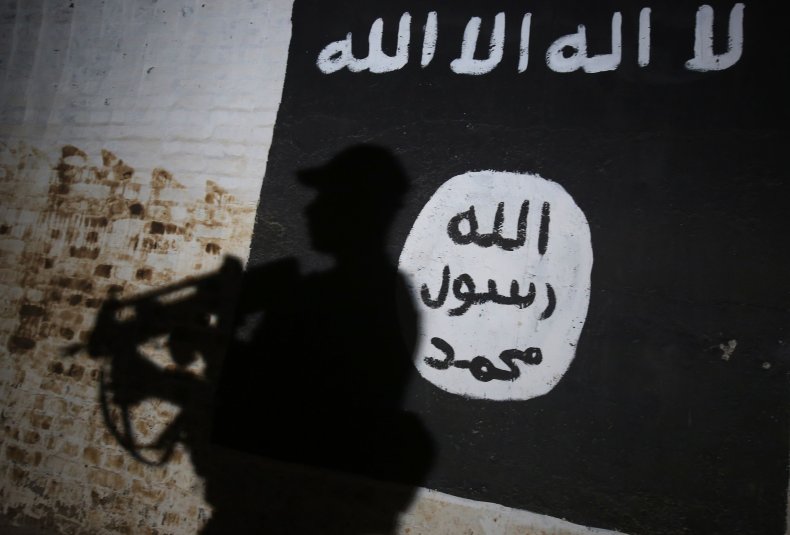 One way Augustine said he intended to provide material support to the terrorist organization was to give the English voiceovers for the videos. He watched videos praising the organization's use of violence such as "The Flames of War." He also described the videos showing executions of Syrian captives and beheadings as "good" and "really cool."
Leading to his attempt to join the organization in 2016, Augustine searched the internet for information on how to enter it, such as "how to safely join ISIS," "how does a Westerner join ISIS," and if there was a recruitment process or application that needed to be filled out.
He also made several posts supporting ISIS and its violent extremism, such as "the Islamic State is the true Islam," and the ISIS caliphate "can't be established and maintained except through the blood of the mujahideen who practice the true belief," according to the DOJ.
After months of research, Augustine took the leap in 2016 and traveled to Tunisia in north Africa with the plan of joining the organization. When he landed, Augustine headed toward the ISIS-controlled region of Libya but was detained by local authorities before he made it across the border. He was sent back to the U.S. in 2018 to face charges, according to the DOJ.
His trial began in August of 2021, and lasted one week before the jury found Augustine guilty. He represented himself during the trial and testified that he still maintained his interest in supporting ISIS, the DOJ said.
When asked to confirm his testimony that he "would do it all again and would go back today," Augustine responded, "No, tomorrow, when they let me off."
Update 4/7/22, 10:41 a.m. ET: This article was updated with additional information.