Seattle Man Arrested at Airport For Allegedly Leaving U.S. to Join ISIS
A 20-year-old Seattle man has been arrested while allegedly boarding an overseas flight to join the Islamic State of Iraq and al-Sham (ISIS), a foreign terrorist organization.
On May 28, legal authorities arrested Elvin Hunter Bgorn Williams as he allegedly attempted to board an international flight in his city's Sea-Tac airport. In early May, Williams allegedly booked a flight to Amsterdam that would continue onto Egypt. In Egypt, he hoped to join ISIS, the Department of Justice (DOJ) said in a Tuesday statement.
In early November 2020, a member of a Seattle-area mosque notified the FBI about their concerns with Williams' self-professed interest in ISIS propaganda. Williams had allegedly used mosque-provided electronic devices to view ISIS videos showing beheadings and other violent acts, the DOJ said.
Confidential sources close to Williams helped the FBI monitor his online activity. Williams allegedly chatted with ISIS radicals and communicated with others who he believed were ISIS recruiters. He also allegedly swore an oath of allegiance to the group, the DOJ reported.
Williams allegedly said that if he couldn't join ISIS in the Middle East, he'd commit an attack in the U.S. on the group's behalf, according to Tessa M. Gorman, acting U.S. attorney for the Western District of Washington.
"This defendant proved persistent in his efforts to join ISIS–speaking with enthusiasm about acts of horrific bloodshed in the Middle East and here at home," Gorman added.
Authorities charged Williams with attempting to provide material support to a foreign terrorist organization. The charge is punishable with up to 20 years in prison.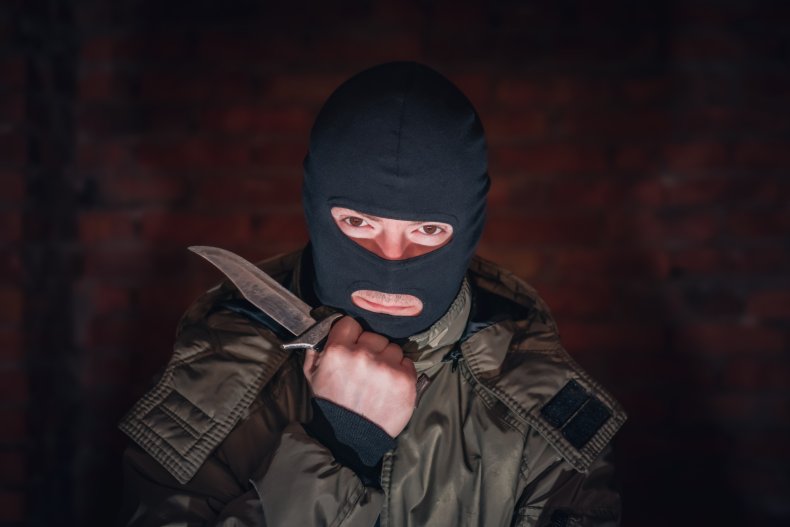 Williams is merely the most recent American to be arrested for allegedly trying to aid ISIS. In April, the DOJ announced three similar arrests.
One involved Benjamin Carpenter, a 31-year-old resident of Knoxville, Tennessee, accused of translating ISIS propaganda into English.
Carpenter (aka Abu Hamza) allegedly lead Ahlut-Tawhid Publications, an international organization that translates and publishes pro-ISIS materials. Carpenter had allegedly shared some translated materials with an undercover FBI agent who he believed was associated with ISIS.
Around the same time, the FBI arrested a couple for allegedly wanting to join ISIS. James Bradley and his wife, Arwa Muthana, allegedly wanted to commit a terrorist attack involving military cadets on U.S. soil if they couldn't join the group in the Middle East.
Authorities arrested the couple as they tried to board a cargo ship headed towards the Middle Eastern country of Yemen. The entire year prior to his arrest, Bradley allegedly spoke at length about his plans to an undercover officer who he believed to have ISIS connections.
A 2015 study of 59 ISIS supporters found that the average U.S.-born ISIS supporter is a 26-year-old male who has discussed ISIS on social media and is ethnically or racially diverse.
The study, conducted by the Center of National Security at Fordham Law, found that a third of the ISIS supporters had converted to Islam and 81 percent had expressed support for ISIS on social media. But very few were of Middle Eastern or Arab descent.
ISIS first arose following the years of instability following the 2003 Iraq invasion by U.S. and allied forces. As of 2021, ISIS has continued to stage attacks in Iraq and in neighboring Syria.
Newsweek contacted the DOJ for comment.