U.S. Commission Condemns Trump's 'Great Ally' Saudi Arabia for Teaching Hate, Violence in School Textbooks
A U.S. commission has issued a report condemning Saudi Arabia for continuing to teach hatred and violence to students through official school textbooks.
"The textbooks particularly demonize and target Shi'a and Sufi Muslims, non-Muslims, critics of Islam, women, and members of the LGBTI community," the United States Commission on International Religious Freedom (USCIRF) said in a press release emailed to Newsweek. The federal commission's report surveyed middle school and high school textbooks throughout the kingdom from 2017 through this year, noting that multiple offensive passages had been re-added after previously being taken out.
USCIRF Chair Tenzin Dorjee said that Saudi officials had formerly voiced their commitment to address the concerns, but nonetheless, "these passages teaching hate and violence have reappeared." Dorjee pointed out that textbooks are also used by extremist organizations.
"The reappearance of some of these passages raises serious questions about whether Saudi Arabia is pursuing meaningful reform in their education system and curriculum," he said. "Perhaps even more troubling is that this inflammatory content continues to make its way around the world in Saudi-supported schools and is used by extremist groups like ISIS."
The textbooks reportedly encouraged violent jihad against nonbelievers and urged death penalty for women who have an affair as well as gay men. Some passages advocated the capital punishment for those who criticize Islam, according to the new report.
USCIRF has recommended that Riyadh continue to be regarded as "country of particular concern" due to its "systematic" oppression of religious freedom. Although the State Department has designated the kingdom in such a manner since 2004, it has placed an indefinite waiver against taking actions against the country's oppressive actions since 2006.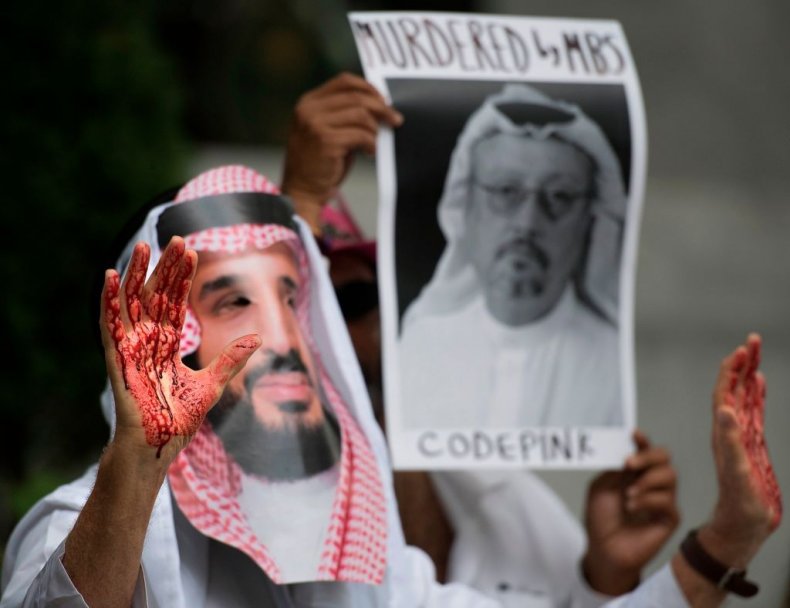 The report comes as President Donald Trump has hailed Saudi Arabia as a "great ally" in the wake of the murder of journalist Jamal Khashoggi. The Saudi citizen, who was a U.S. resident and a contributor to The Washington Post, was killed by a team of Saudi agents and allegedly dismembered with a bone saw after entering the kingdom's consulate in Istanbul, Turkey, on October 2. Khashoggi had fled the kingdom last year as Crown Prince Mohammed bin Salman led a crackdown on activists and dissidents.
Saudi officials initially denied any knowledge of the killing, but weeks later – after international outcry – they admitted that the murder had occurred in a "premeditated" attack. However, Riyadh has attempted to distance the crown prince and his father, King Salman, from any involvement with the attack. But the CIA and numerous other intelligence agencies have reportedly concluded that Prince Mohammed was behind the murder.
Trump released an official statement last week praising the kingdom, and he refused to hold it accountable for the murder. The president cited significant economic ties and regional security concerns to justify his position.