U.S. Confirms Killing of ISIS Leader in Afghanistan Airstrike
The Pentagon has confirmed the death of Abu Sayed Orakzai, the leader of ISIS Khorasan Province—the Islamic State militant group's affiliate in Afghanistan.
The announcement comes a week after American and Afghan forces targeted the commander in the eastern province of Nangarhar.
In a statement issued Sunday, commander of U.S. and NATO forces in Afghanistan Army General Scott Miller said the killing was evidence of America's commitment to maintaining security in Afghanistan, CNN reported.
"This is only part of the coalition's work toward an Afghan security solution, but it is a vital part," Miller explained. "America and her allies are in Afghanistan to maintain pressure on the networked, trans-regional terrorists attempting to plot, resource and direct attacks from here."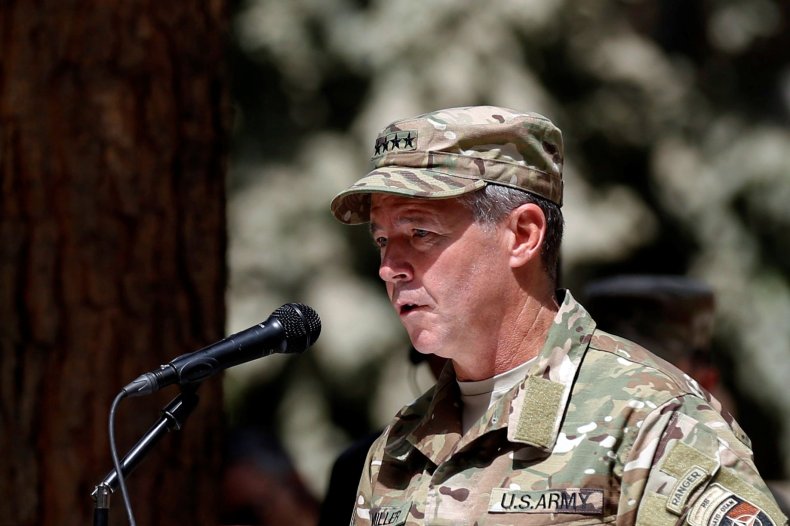 Orakzai's death in the August 25 airstrike makes him the fourth consecutive ISIS Khorasan Province, or ISIS-KP, leader to have been killed by U.S. and Afghan forces since the group emerged in Afghanistan in late 2014. In July 2017, leader Abu Sayed was killed, having succeeded Abdul Hasib, who was killed in May of the same year. The group's first leader, Hafiz Sayed Khan, was killed in a drone attack in July 2016.
Nangarhar's provincial spokesman, Attaullah Khogyani, declared Orakzai's death soon after the strike, claiming 10 other militants had been killed alongside the commander. The Pentagon did not confirm the reports until Sunday.
Miller assumed command over NATO-led forces in Afghanistan Sunday, taking over from Army General John Nicholson, Stars and Stripes said. At a ceremony to mark the change in command, Nicholson suggested peace with the Taliban is possible. "I believe that some of the Taliban want peace," he said, "But they're being encouraged to keep fighting."
But for all the talk of peace, violence is surging in Afghanistan. Last month, U.S. forces were rushed to the strategic city of Ghazni to help defend it against a Taliban assault. The battle lasted several days, with parallel attacks on government positions elsewhere in the country. Hundreds of troops were killed or captured as Taliban forces demonstrated their continued capabilities, even after 17 years of war.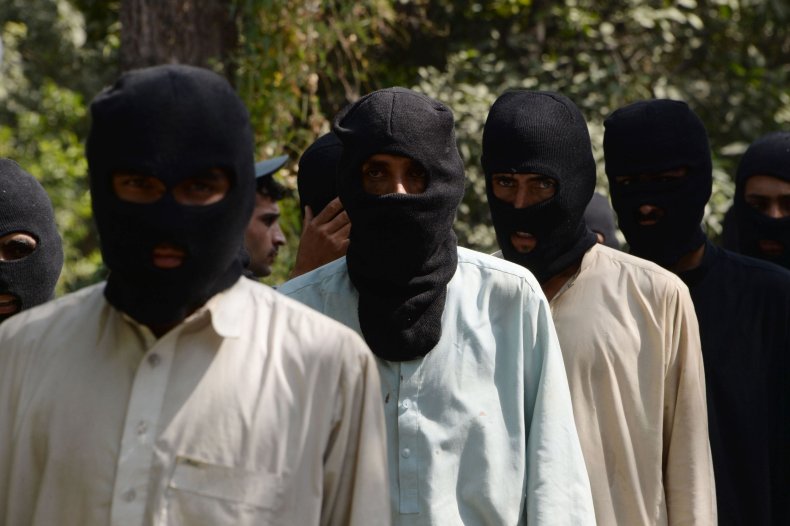 Both Nicholson and Miller remain determined that the U.S. keeps fighting ISIS elements in the country. "There are groups in Afghanistan who want nothing more than to harm others," Miller said. "These groups thrive in ungoverned spaces, they raise money, they recruit, they plan, they inspire attacks. We must maintain pressure on them."
The U.S. and Taliban share a common enemy in ISIS. The two militant groups are engaged in a vicious tussle for territory in the north and east of the country, even as both battle government and NATO forces elsewhere.
ISIS-KP has proven its ability to launch devastating and audacious operations in Kabul and elsewhere. Last month, its fighters even executed a rocket attack on an event attended by President Ashraf Ghani near the presidential palace in Kabul.
On Sunday, Taliban commander Mullah Sher Agha told CNN that despite his group's brazen attacks in recent months, leaders are willing to discuss peace. Meanwhile, the group must continue to fight off ISIS-KP attempts to supplant them as the dominant anti-government force. "Enemy is first ISIS, then government," Agha said.