U.S. Does Not Have the 'Courage or Ability' to Attack Iran, Naval Commander Says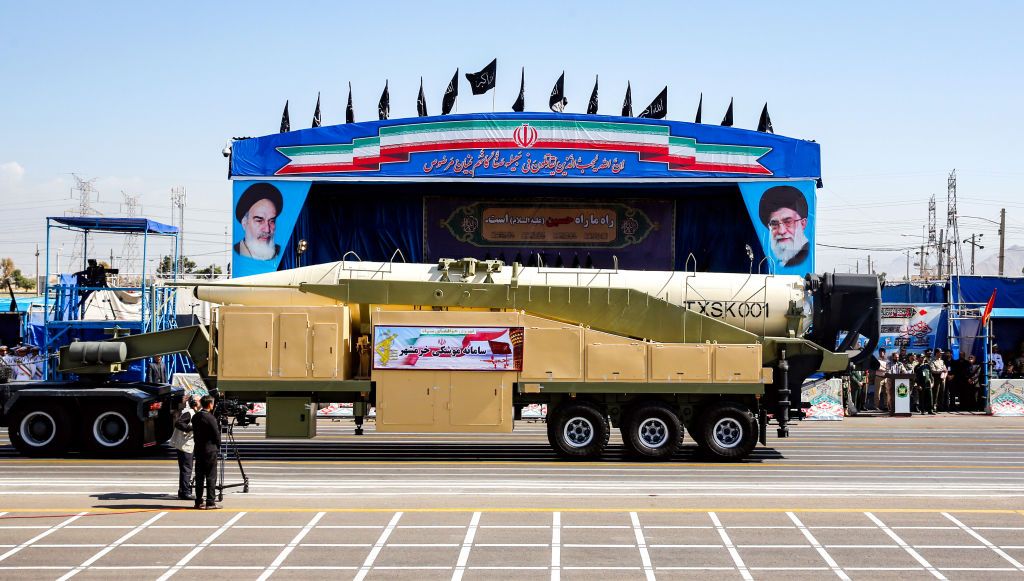 A high-ranking Iranian naval commander dismissed the possibility of a military confrontation with the United States, arguing that Washington did not have the "courage or ability" to launch such a strike.
Rear Admiral Habibollah Sayyari responded on Monday to the USS John C. Stennis aircraft carrier's arrival in the Persian Gulf on Friday, following a long absence of such ships from the waterway. While some raised alarm that the U.S. could more easily launch an attack on Iran from the carrier, Sayyari brushed aside any concern.
"The presence of this warship is insignificant to us," he said, according to Reuters. "They do not have the courage or ability to take any measures against us. We have enough capabilities to stand against their actions, and we have fully rehearsed for that."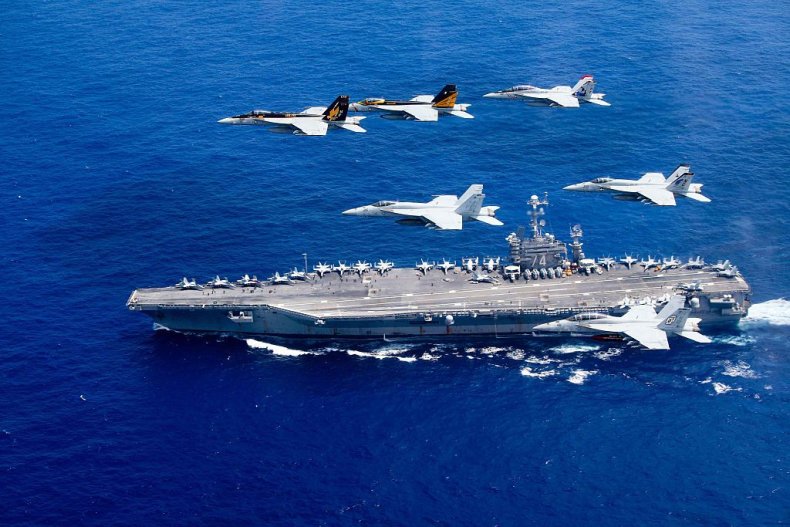 Sayyari pointed out that the U.S. carrier had thus far remained in international waters, which it is allowed to do without problems. However, he warned that Iran would "not allow this warship to come near our territorial waters in the Persian Gulf."
Despite Sayyari's dismissal of the sea vessel, Iranian boats and a drone were spotted following close to the ship to observe its movements, Radio Free Europe reported. Iranian sailors were even seen filming and photographing the American carrier.
On Saturday, Iran's elite Revolutionary Guard also launched war games in the gulf, with the country's state news channel broadcasting images of the maneuvers, The Independent reported. The drills involved other branches of the Islamic Republic's military and included drones, helicopters, naval vessels and rocket launchers.
Tensions between the U.S. and Iran remain high since President Donald Trump announced his withdrawal from the landmark 2015 Joint Comprehensive Plan of Action (JCPOA), commonly known as the Iran Nuclear Deal, earlier this year. The White House stepped away from the international agreement—which was made under the administration of Barack Obama and also involved France, Germany, the United Kingdom, Russia, China and the European Union—and reinstated sanctions on Iran.
The Trump administration and Iranian leaders have repeatedly exchanged threats and warnings in the past months. Meanwhile, the international community has remained largely supportive of the JCPOA, with European leaders joining Russia and China in working to circumvent Washington's punitive financial measures.
Despite Trump's opposition to the Iran deal, the United Nations has consistently found that Iran has remained in compliance with the terms of the international agreement. The long-term negative impact of U.S. sanctions on Iran also appears relatively negligible. Although the International Monetary World Economic Outlook report released in October predicted that the Iranian economy would contract through 2019, it said that it should return to "modest positive growth" from 2020 to 2023.