A majority of Americans view rising prices in the U.S. as a "crisis," according to a Quinnipiac University poll released Wednesday.
Of the survey's respondents, nearly 6 in 10, or 59 percent, said they think the price hikes are a crisis. Thirty-eight percent said they view them as a problem but not a crisis.
Fewer Americans saw U.S. inflation with as much gravity in Quinnipiac's April poll, which had 49 percent of respondents saying they viewed rising prices as a crisis, while 47 percent said that they viewed them as a problem.
U.S. inflation hit 8.6 percent in May, which the Labor Department's Bureau of Labor Statistics said was the largest year-over-year increase since December 1981. Facing considerable pressure to ease inflation, President Joe Biden has blamed Russia's war in Ukraine for the elevated prices.
But they were already rising before Russian President Vladimir Putin invaded the neighboring country in late February. In January 2022, the month before Russia launched its attack on Ukraine, inflation rose to 7.5 percent, the largest year-over-year increase since February 1982. And in December, year-over-year inflation was at 7 percent, the largest increase since June 1982.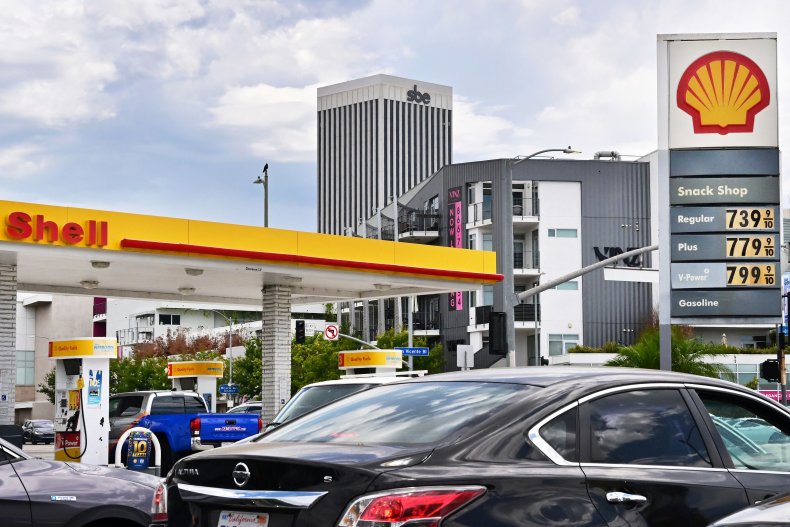 Americans are feeling the effects of inflation when paying for a variety of items and services, including food, travel, clothing and cars. Compared with Americans overall, a higher percentage of Republicans than Democrats, 76 percent, view rising prices as a crisis, according to the Quinnipiac poll. By comparison, 39 percent of Democrats see them as a crisis, while 59 percent of independents hold the same view.
Gas prices in particular have been hitting wallets and worrying Americans. The average national per-gallon price of regular unleaded gasoline hit an all-time high on June 14 of $5.016, according to AAA. Though the average has since dropped below $5 and sat at $4.940 on Thursday, some experts are concerned that the volatile stock market and increased travel during the upcoming July Fourth weekend could reverse any price improvements.
A large majority of Americans, 68 percent, said that gas prices have been a very serious or somewhat serious problem for them and their family recently, according to the Quinnipiac poll. Twenty-two percent said gas prices have been a not too serious problem, and 10 percent said they haven't been a problem at all.
A majority of Americans, 69 percent, believe that Biden has a lot or some control over inflation. Twenty-two percent of poll respondents said he has just a little control over inflation, while 9 percent said he has no control.
Newsweek reached out to the White House for comment.