U.S. to Expand Military Presence in Greece as Tensions Rise With Russia and Turkey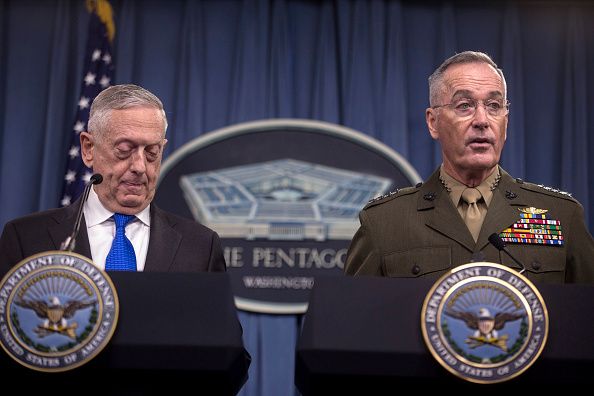 The U.S. military is planning to expand its presence in Greece as Washington's relationship with Turkey deteriorates. The U.S. hopes to use collaboration with Athens to increase its military access to key parts of the Middle East, officials said.
"If you look at geography, and you look at current operations in Libya, and you look at current operations in Syria, you look at potential other operations in the eastern Mediterranean, the geography of Greece and the opportunities here are pretty significant," Chairman of the Joint Chiefs General Joseph Dunford told reporters Tuesday.
The ongoing civil war in Syria likely plays a significant role in the U.S.'s decision to explore closer military ties with Greece. The Syrian government is currently preparing to launch an offensive against rebel groups in the province of Idlib, while Turkey is meeting with officials from Russia and Iran this week to discuss Syria's future. With the U.S. increasingly sidelined and unable to influence the strategy of major players in the war-torn country, experts say the U.S. military is looking for ways to respond quickly if they decide to stage a military intervention.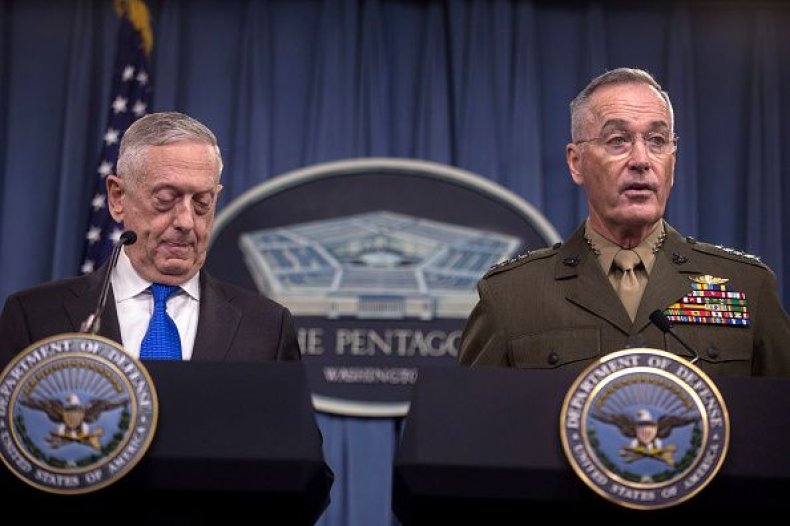 Increased military cooperation between the two countries has been in the pipeline for several months. In May, the U.S. military sent a reaper drone to be stationed in Greece while its regular base in Africa was undergoing repairs. The aircraft was stationed at the Larisa Air Force Base off the Aegean Sea, marking the first time a military drone was based out of the EU country. At the time, U.S. and Greek officials signaled that they may be open to launching more joint military ventures. The U.S. has one military base in Greece after having closed two bases in the 1990s. Washington may now use that and other Greek military bases for flight training and other joint exercises.
An increase in U.S.-Greece military cooperation will likely rile Turkey, which currently has a fraught relationship with both countries. The U.S. relationship with Turkey has quickly deteriorated in recent months due to the case of American pastor Andrew Brunson, who has been jailed in Turkey on espionage charges for around two years. As the diplomatic fallout worsened, Turkey began blaming President Donald Trump for the country's economic problems. With Turkey becoming an increasingly unreliable partner, Washington has suggested it might make permanent cuts to its military presence in Incirlik Air Base in southern Turkey, a strategic point for U.S. military incursions against the Islamic State in Syria.
Meanwhile, officials told reporters that Athens has decided to open its doors to U.S. forces because its relationships with Russia and Turkey are on shaky ground, Military Times added. Greece's relationship with Turkey has always been tense, but the chance of conflict decreased significantly after the two countries joined the North Atlantic Treaty Organization (NATO). Small diplomatic disagreements, however, have flared up in recent months, with Turkey accusing Greek soldiers of espionage and Turkish jets violating Greece's airspace.
Tensions have also escalated between Russia and Greece after leaders in Athens signed a landmark agreement with Greece's neighbor Macedonia. The agreement, which was the beginning of the end of a decades-long dispute, will open the door for Macedonia to join NATO. Greece expelled two Russian diplomats accused of attempting to instill opposition to the agreement in order to prevent Skopje's NATO membership. Russia's Foreign Minister Sergey Lavrov subsequently canceled a planned visit to Greece.