Ammo Shortage Hits U.S. as Concealed Handgun Permits Soar to Nearly 20 Million
A shortage of ammunition in the U.S. is set to continue following record firearms sales this year. Reasons suggested for the high arms sales figures include uncertainty amid the ongoing COVID-19 pandemic, the upcoming presidential election and civil unrest seen in recent months across the country.
"During President [Donald] Trump's administration, the number of concealed handgun permits has soared to over 19.48 million–a 34 percent increase over 2016," a Crime Prevention Research Center report released earlier this month said.
The report also said 17 states "no longer provide data on all the people who are legally carrying a concealed handgun because people in those states no longer need a permit to carry."
"Permits for women and minorities continue to increase at a much faster rate than for either men or whites. Alabama has the highest concealed carry rate—28.5 percent of adults holding a permit, with Indiana in second with 18.7 percent," the report said.
Five states were reported to have more than a million permit holders, while 7.6 percent of American adults have permits. Outside California and New York, about 9.2 percent of the adult population has a permit, according to the report.
Hoover Tactical Firearm in Birmingham, Alabama, is among the vendors experiencing an ammunition shortage.
"Ammo is very hard to obtain right now and prices are just going through the roof," Gene Smith, the co-owner of Hoover Tactical Firearm, told Birmingham's WBRC.
"Business has been very brisk. People are concerned. We have a presidential election going on and it happens every four years, things get very busy.
"You have people that are buying guns who have never owned one before," he added.
Minnesota was reported to have done nearly 35,000 background checks for gun purchases in August, up from about 21,900 done in the same month last year, according to the National Shooting Sports Foundation (NSSF).
Gun and ammunition purchases increased in Minnesota following the killing of George Floyd, who died while in the custody of Minneapolis police, as well as the protests that took place since his death.
Similar to the panic buying of household supplies seen in the earlier stages of the outbreak, gun and ammunition sales began rising in March, according to vendors.
Back in March, the National Instant Crime Background Check System of the Federal Bureau of Investigation (FBI) reported 2.3 million background checks associated with firearm sales, which was the largest monthly total seen since record-keeping began.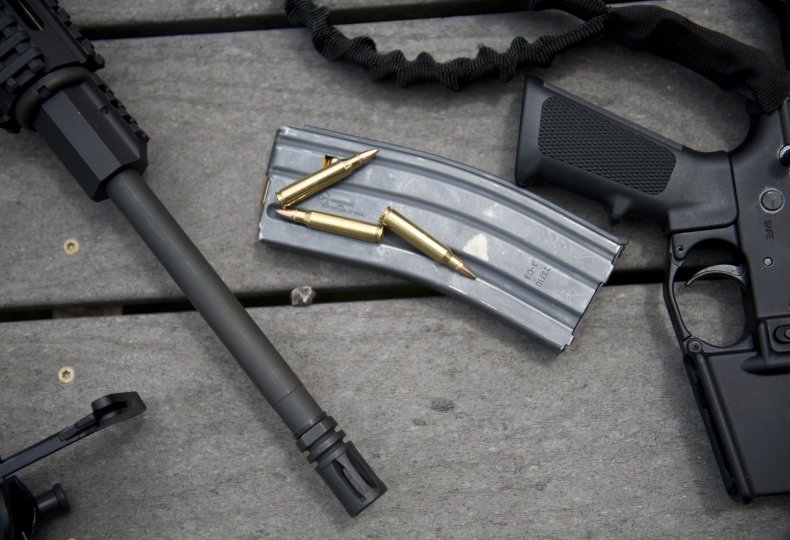 "We've had sustained, elevated purchases of firearms for several months. Our expectation is that this will continue through the election," Olivia said last month.
Dave Bean, owner of the Get Guns Now shop in Oakdale, Minnesota, told The Star Tribune last month: "Manufacturers can't keep up with the demand anymore. The industry's never been hit this hard before."
An agent at Minnesota's Gunstop of Minnetonka, Dave Amon, told The Star Tribune last month: "I've seen a lot more single moms that are scared and need something to protect them. They're scared when people talk about defunding the police."
Amon also noted ammunition supplies have been down due to factories facing shutdowns due to the pandemic and other social distancing restrictions that limit the number of employees and ultimately limit the productivity of each facility.
The wider picture
The novel coronavirus has infected more than 37.8 million people across the globe since it was first reported in Wuhan, China. Globally, more than a million have died following infection, while more than 26.3 million have reportedly recovered as of Tuesday, according to Johns Hopkins University.