U.S. Kills ISIS's ' 'Desert Lion' Executioner in Iraq Air Strike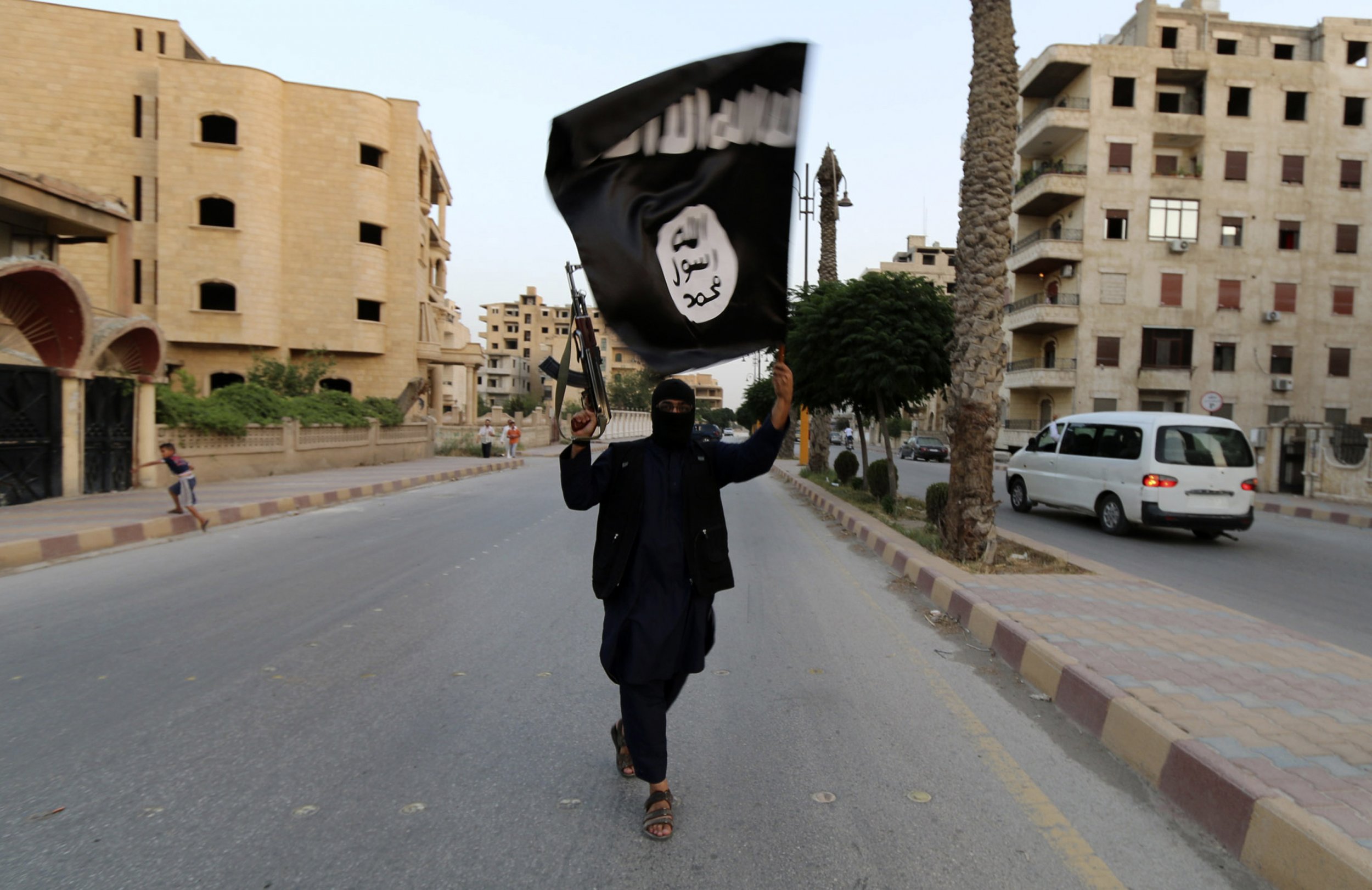 The U.S.-led coalition killed a mid-level Islamic State militant group (ISIS) fighter named "Desert Lion," who became notorious for his brutality, in an air strike in Iraq, the Pentagon said on Monday.
The Pentagon confirmed that an air strike killed Shaker Wahib in Iraq's western Anbar province alongside three fellow militants on Friday.
Pentagon press secretary Peter Cook, using an acronym for ISIS, said: "On May 6, a coalition air strike targeted Abu Wahib, ISIL's military emir for Anbar province and a former member of Al-Qaeda in Iraq who has appeared in ISIL execution videos."
He continued: "ISIL leadership has been hit hard by coalition efforts and this is another example of that. It is dangerous to be an ISIL leader in Iraq and Syria these days, and for good reason."
Wahib, who used the nom de guerre Abu Wahib , fought for ISIS in Iraq but, at one time, had also been viewed as an heir to former al-Qaeda in Iraq (AQI) leader Abu Musab al Zarqawi, something that never materialized.
He appeared in videos giving speeches like Zarqawi, the grandfather of ISIS, who led al-Qaeda in Iraq until his death in 2006 and before it morphed into today's most-notorious extremist organization.
Wahib's supporters have said on social media that he was born in 1986 and had studied for a computer science qualification at the University of Anbar before being detained by U.S. forces in 2006 for his connection to the radical Islamist group, according to Middle Eastern news site Al-Monitor.
He attained a reputation for his brutality, executing three Syrian Alawites near the Iraqi-Syrian border in 2013. He interrogated the men on video about their religious beliefs before concluding that they were bad Muslims, forcing them to kneel before him and proceeding to shoot them in the head.
According to supporters, he was subsequently detained at the southern Iraqi Bucca Prison before being moved to a facility in Tikrit in 2009 and escaping during a prison break in 2012. This information remains unconfirmed, however.
This article originally misspelled nom de guerre.