U.S.-Led Coalition Bombards ISIS With 150 Airstrikes Near Syria's Raqqa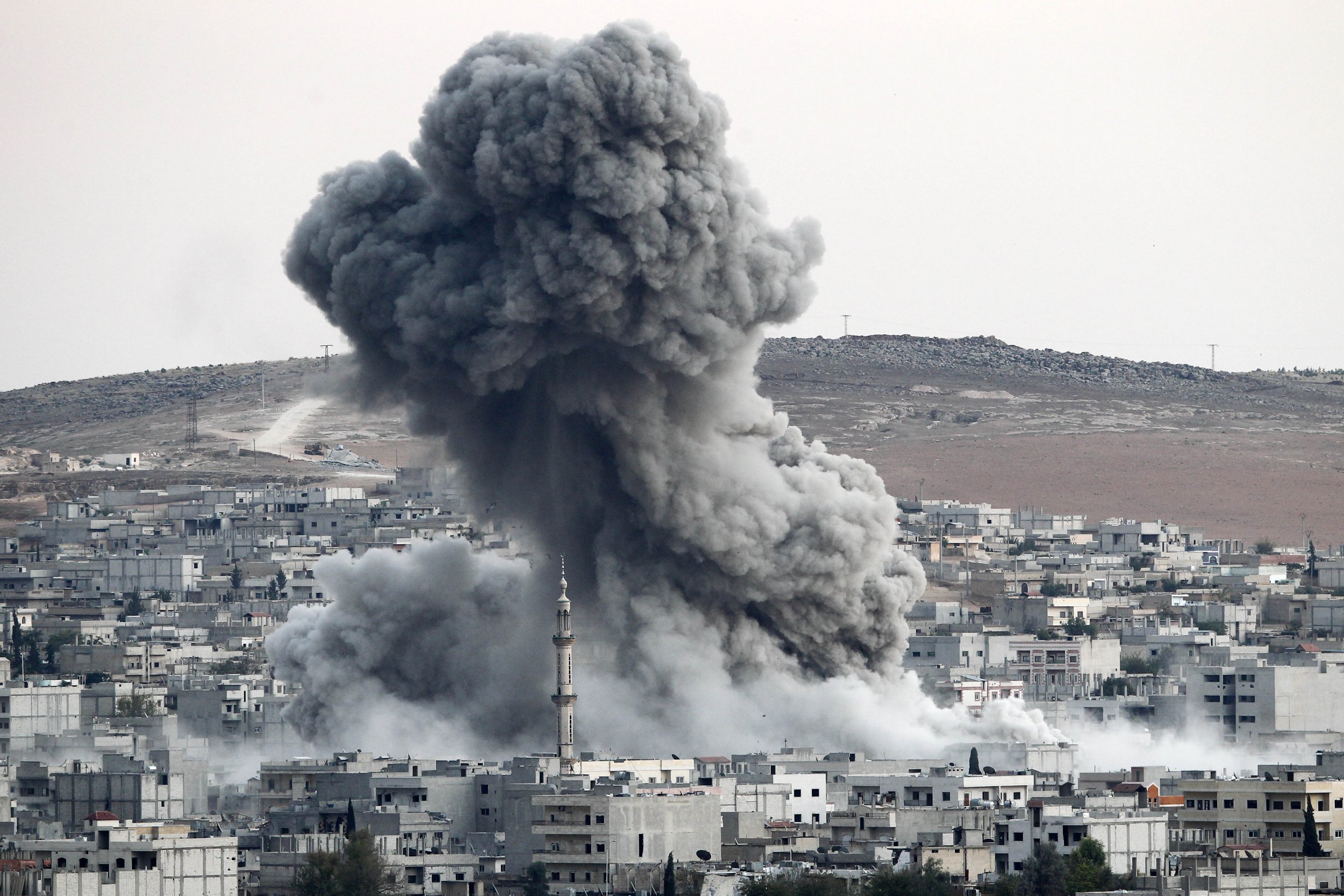 The U.S.-led coalition fighting the Islamic State (ISIS) in Syria has bombarded the militant group's positions with some 150 airstrikes since a Kurdish-Arab ground offensive north of Raqqa launched Tuesday, according to a monitoring organization.
The U.K.-based Syrian Observatory for Human Rights (SOHR) said the coalition had targeted ISIS positions around the town of Ain Issa, 60 kilometers from Raqqa, and Raqqa city itself.
"There has been a serious intensification of airstrikes, but they were most intense on the first day of the operation," SOHR director Rami Abdel Rahman told AFP news agency.
The Syrian Democratic Forces (SDF), which includes the Kurdish YPG militia, are advancing on ISIS-held territory north of the de-facto capital of the group's self-proclaimed caliphate.
Clashes in the rural territory in Raqqa province have left at least 31 ISIS fighters dead while the SDF is believed to have suffered losses but has not released any death tolls.
"There are definitely casualties among the SDF's ranks but they are not releasing any figures," Rahman added. "There are almost no civilians in the villages where the fighting is happening, which is why there is no civilian death toll."
U.S. special forces are reported to be aiding the ground operation while the U.S.-led coalition air forces damage the group from the skies.
Washington supports Kurdish forces in northern Syria in the campaign to defeat ISIS and U.S. Central Command Commander General Joseph L. Votel recently visited SDF commanders, saying the local forces were "capable and competent partners."
ISIS is preventing civilians leaving Raqqa as they are currently doing in the besieged Iraqi city of Fallujah, forcing them to pay sums of money to smugglers to have any chance of escaping.