U.S. Mega Drone Will Be As Deadly As The F-35 Fighter and Launch From Warships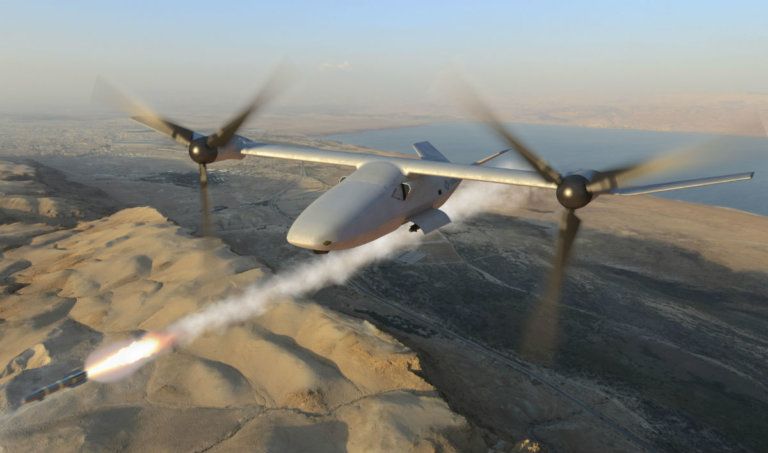 The U.S. military's planned mega drone will carry the same armaments as the F-35 fighter and be able to launch from warships all over the world, the Marine Corps hopes.
The Marines released their desired specifications for the Marine Air Ground Task Force Unmanned Aircraft System-Expeditionary (MUX) last week, and want the weapon to be fully operational by 2034, Military.com reported.
They have asked for an unmanned aircraft that can carry a full weapons payload to a range of 700 nautical miles. The drone will escort and network with other manned aircraft and carry out airstrikes.
The MUX project has been in planning since 2016. Then, Lt. Gen. Jon Davis, head of Marine Corps aviation, said he wanted the weapon to be a Group 5 drone—the largest type of unmanned system and the same category as the Predator and Reaper drones that have undertaken countless missions worldwide.
Davis said he wanted the MUX to carry the same weapons as the F-35B stealth fighter, which is the naval variant of the Lockheed Martin F-35 Lightning II jet. The weapon would also offer electronic warfare and command-and-control capabilities. "If we do distributed operations, we're going to need all the game we can bring," Davis said at the time.
The announcement said that the Marines want early operational capability with a land-based takeoff system by 2025 and sea-based vertical takeoff and landing by 2028.
The Marine Corps's 2018 aviation plan said that the MUX will "transform the way the Marine Corps fights as a [task force] both on and off‐shore."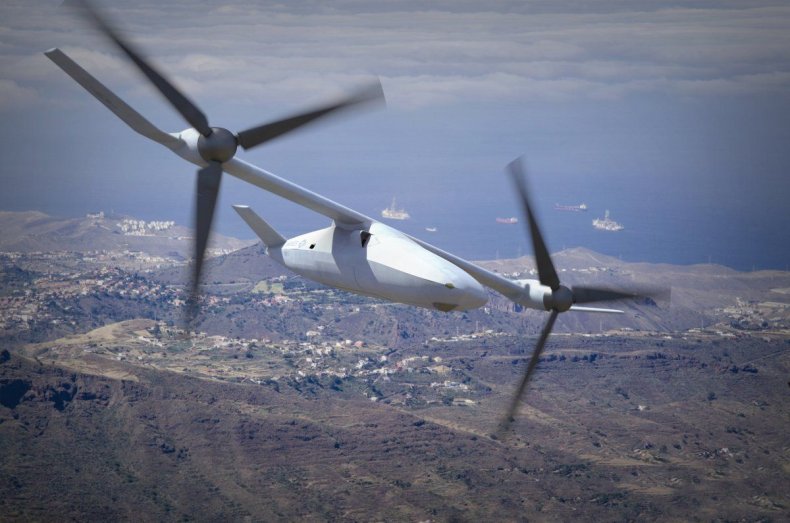 The Marines's 35-page requirements document said that the MUX should be able to carry a wide range of armaments to provide mission flexibility. These would include AGM-114 Hellfire air-to-ground missiles, AIM-9X air-to-air missiles, laser-guided rockets and anti-radar guided missiles. The drone will also host an expendable unmanned aerial vehicle, which can be launched mid-flight and used for electronic warfare and as an early warning system.
The drone will be able to take off vertically from Navy warships, receive mid-air refuelling and land in "austere landing zones." It will be able to fly between 230 and 460 miles per hour.
Defense companies Boeing, Lockheed Martin, Northrop Grumman, Piasecki Aircraft and Bell have all expressed an interest in fulfilling the contract.
Though the program might seem ambitious, Davis told Military.com that several other seemingly fantastical projects have been a success, so why not the MUX? "V-22 [Osprey], impossible? Nope. F-35B, impossible? Nope. Very possible, very doable, very good," he said. "Bottom line, the engineering—this is not a pie in the sky. This is very doable."