U.S. Military Fires Warning Shots at Iran Ship With Heavy Machine Gun In Persian Gulf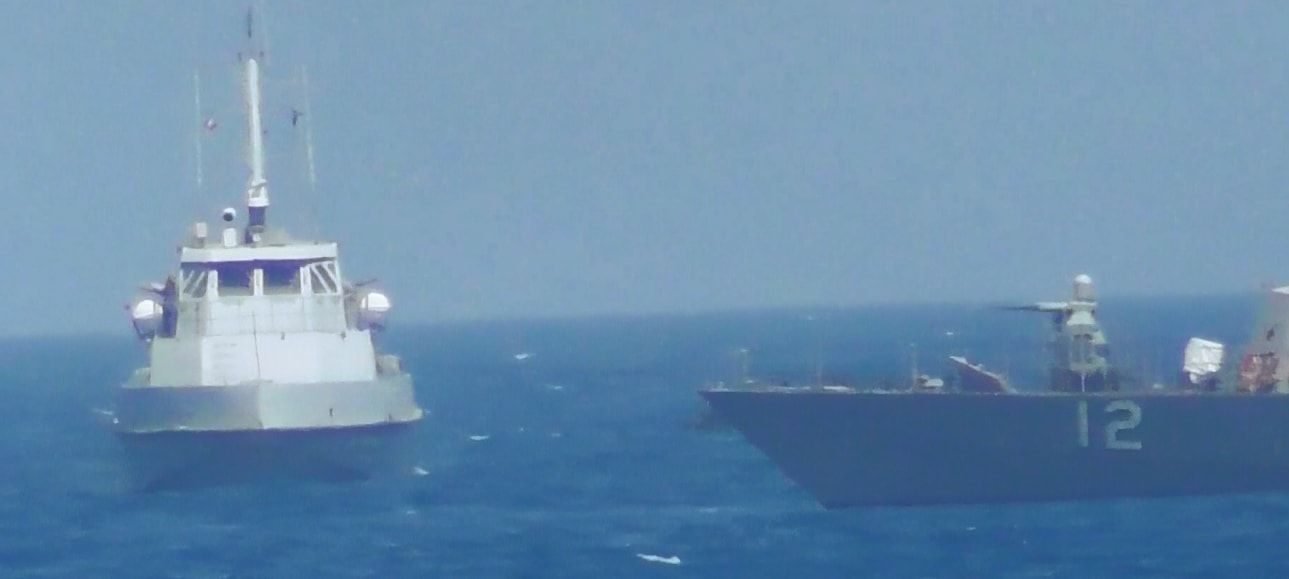 Updated | A Navy warship fired warning shots Tuesday at an Iranian military vessel in the Persian Gulf after it reportedly came too close.
The incident took place at the northern end of the Persian Gulf, according to CNN, and involved the Cyclone-class patrol ship USS Thunderbolt, Fox News reported. An armed vessel belonging to Iran's elite Islamic Revolutionary Guards Corps came within 150 yards of the Thunderbolt as it conducted training exercises in international waters, according to defense officials. The Iranian ship reportedly continued to advance, ignoring radio calls and flares. The U.S. patrol ship then ultimately opened fire with five short bursts of its .50-caliber heavy machine gun to drive away the incoming vessel. The Iranian ship then halted its approach, concluding an event in which the Navy told Newsweek that Iran failed to comply with the 1972 International Regulations for Preventing Collisions at Sea (COLREGs).
Related: Iran: Trump administration is breaking Iranian law by holding its citizens as prisoners
"The Iranian vessel's actions were not in accordance with the internationally recognized COLREGs 'rules of the road' nor internationally recognized maritime customs, creating a risk for collision," Navy Lieutenant Ian McConnaughey, spokesperson for the Bahrain-based 5th Fleet, told Newsweek.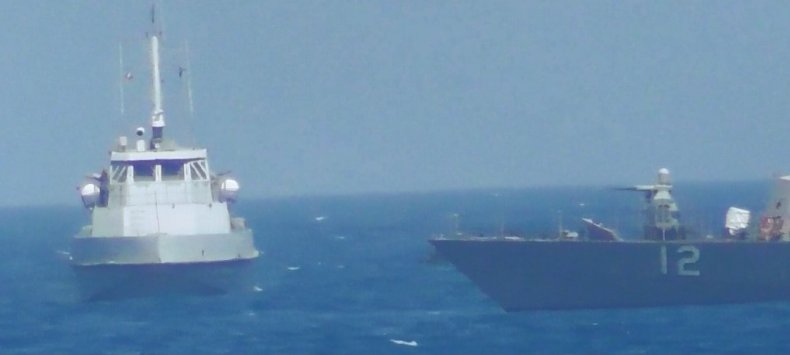 Incidents between U.S and Iranian maritime forces are not uncommon in the region. Last month, a Navy Fifth Fleet spokesman, Commander Bill Urban, told Newsweek that an Iranian vessel trained a laser on a U.S. CH-53E Super Stallion helicopter and turned its spotlight on the amphibious assault ship USS Bataan. In January, a Navy destroyer fired warning shots at several Iranian attack boats that the U.S. military claimed ignored prior warnings in the Strait of Hormuz.
Confrontations between U.S. and Iranian forces have grown particularly tense during the Trump administration. The U.S. president has taken a more hard-line stance than his predecessor against Iran's ballistic missile program and its connections to certain foreign groups, the latter of which the State Department says amounts to sponsoring terrorism. The two countries also accuse one another of pursuing destabilizing policies throughout the Middle East and of unjustly imprisoning the other's citizens.
Both countries are involved in the fight against the Islamic State militant group (ISIS) in Iraq and Syria but back different factions. The U.S. is also a key ally of Iran's regional rival, Saudi Arabia, which supports forces that regularly clash with Iran-backed movements in Syria and Yemen. Saudi Arabia and Iran have also been involved in naval incidents, such as one last month when Iranian fishermen were accused by Saudi Arabia of being operatives for the Iranian Revolutionary Guard Corps.
This article has been updated to include new information provided by the U.S. Navy.