U.S. Marines Sorry Helicopter Window Injured a Child after It Fell on Japanese Schoolyard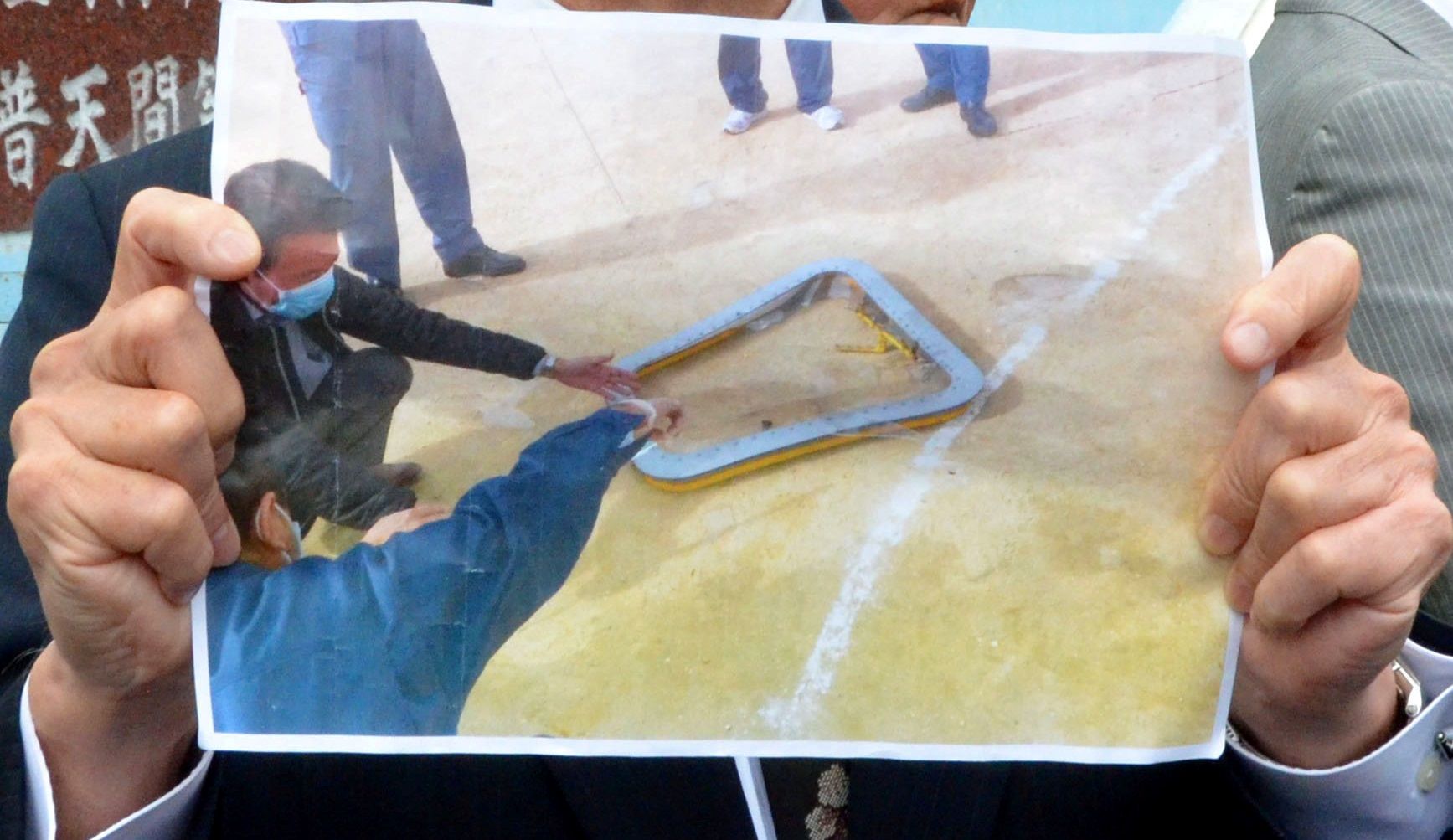 A window from a U.S. military transport helicopter crashed into the playground of a school in the Japanese island of Okinawa on Wednesday—in the second such incident in less than a week.
It happened on Wednesday morning as about 50 children were taking part in a physical education class in the schoolyard.
The window measured around 10 square feet and a 10-year-old student standing nearby was injured, Japanese news agency Kyodo News reported.
It fell from a CH-53E helicopter that departed from the nearby Marine Corps Air Station Futenma, the Marine base in Okinawa, which hosts the largest U.S. military presence in Japan.
The U.S. Marine Corps apologized in a statement to the media. "This is a regrettable incident and we apologize for any anxiety it has caused the community," it read.
"For safety purposes and to preserve the site for the investigation, we ask the community remain clear from the object's landing site," it added.
The Marines were also investigating another incident that occurred on December 7, when an object may have fallen from a U.S. helicopter flying from the Futenma air base onto the roof of an Okinawa preschool while children were playing outside. It caused no injuries.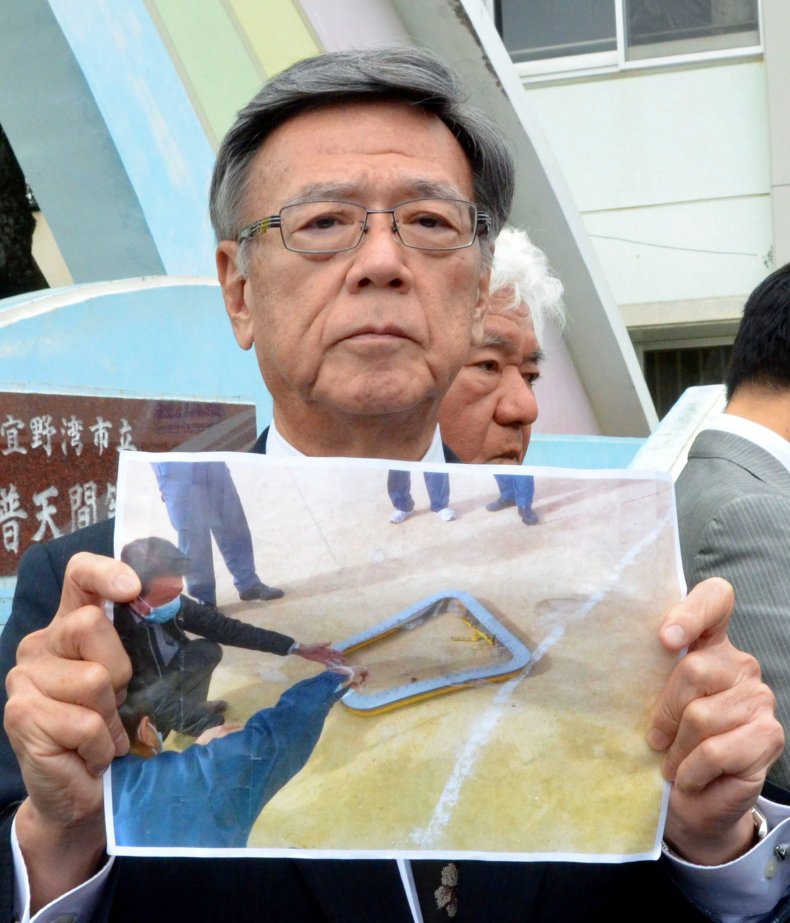 Pictures of the clear plastic cylinder-like object published by Japanese media show it had a red label reading "Remove Before Flight" and "U.S." in English. The object was likely the shipping cover of an in-flight blade inspection system, which is featured on CH/ME-53E helicopters to provide in-flight warning of blade failure, as a Navy document explains.
The CH-53E helicopters have operated since the mid-1980s and are "worn out and in need of replacement," according to analysts such as Todd Harrison from the Center for Strategic and International Studies think tank, quoted in Bloomberg last year.
The Pentagon approved a deal with Lockheed Martin to replace the CH-53E Super Stallion with 200 new CH-53K King Stallion helicopters in April, Reuters reported, each costing $87 million on average and $105 million including spare parts and service contracts.
In the meantime, CH-53 helicopters continue to experience technical difficulties. In October, the U.S. military halted chopper patrols for four days for safety assessments after one of them crash-landed near a U.S. military training area, a mere 300 metres (984 ft) away from a residential area.
"We think this kind of incident stirs concerns among the people in Okinawa," Japanese Minister of Defense Itsunori Onodera said last week, quoted by Kyodo.
U.S. servicemen have also been involved in a number of deaths of Okinawa residents. Last month, a U.S. marine who may have been drinking was arrested for killing a Japanese man in a crash. The military has since banned the consumption of alcohol both on and off base.
Earlier this month, a former marine was sentenced to life in prison on December 1 for the murder and rape of an Okinawa woman in April 2016. The incident had sparked huge anti-U.S. military demonstrations, with Okinawa residents reminded of a similar incident in 1995, when three U.S. Marines rented a van, kidnapped and raped a 12-year-old girl.
Japanese and U.S. authorities have been planning for the past two decades to move the air base to a less densely populated part of the island, and the U.S. is now planning to relocate 4,000 marines from the bases in Okinawa to the U.S. territory of Guam by 2024.