U.S. Military Is Overworked and It's Leading to 'Tragedies,' McCain Warns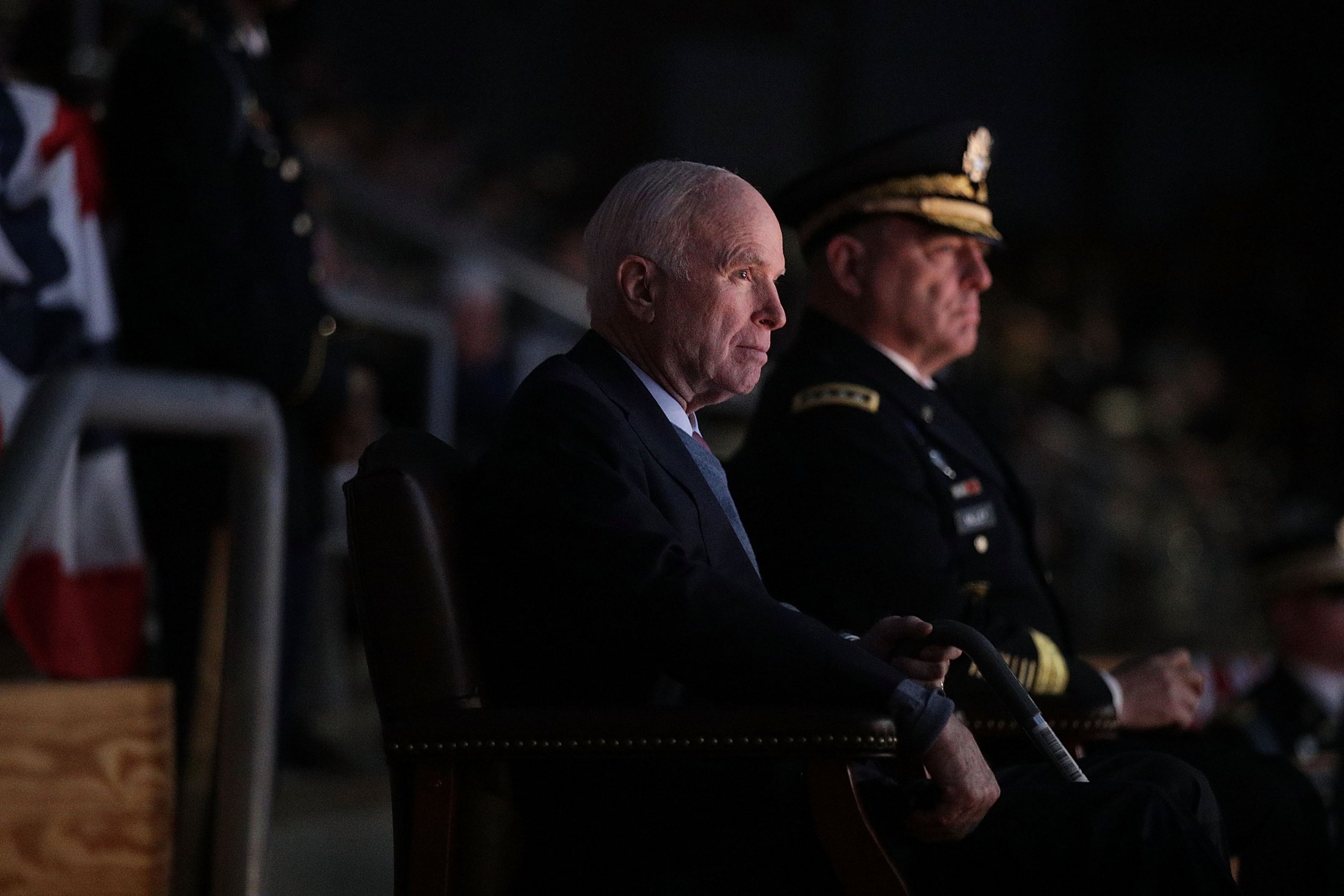 The U.S. military is overworked and if something doesn't change soon it will lead to more "tragedies," Senator John McCain warned Tuesday.
"I look you in the eye and tell you a 100-hour workweek is too long for a young member of our armed forces," McCain, chairman of the Senate Armed Services Committee, said during a Defense Department nominees hearing. Otherwise, he said, there will be more "tragedies" like the fatal mistakes seen in the U.S. Navy over the past few months.
The Arizona Republican, a veteran who was a U.S. Navy pilot and spent more than five years as a prisoner of war in Vietnam, described the situation as a "military readiness crisis."
"The department is struggling to make do with budgets that are too small, unpredictable and driven by politics rather than strategy," McCain added.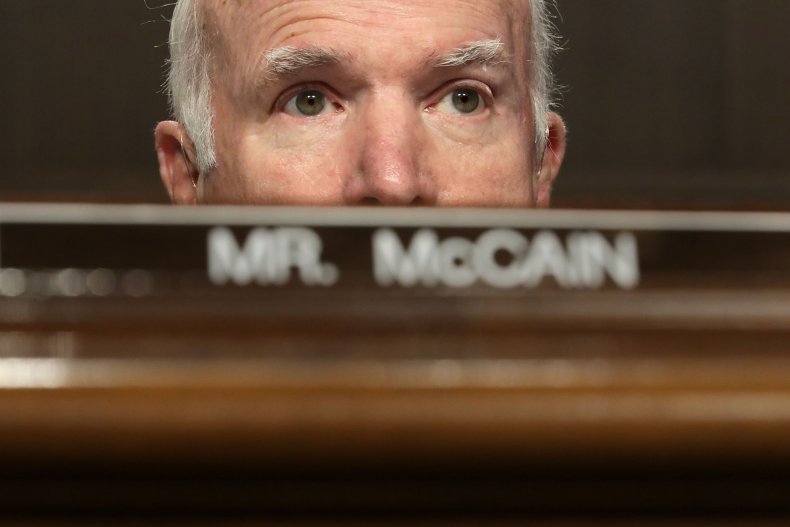 The Navy has witnessed a series of deadly accidents this year. In June, the USS Fitzgerald collided with a container ship off the coast of Japan, killing seven American service members. The USS McCain, a guided-missile destroyer named for McCain's father and grandfather, collided with a chemical-and-oil tanker near Singapore in August, killing 10 U.S. sailors. Earlier this month, a plane being towed on the flight deck of the USS Carl Vinson struck and seriously injured a U.S. sailor.
"Something's got to change," McCain said Tuesday. "I don't like looking at those mothers whose children's deaths could have been prevented. This is a serious issue. It's pretty obvious, according to the chief of naval operations, that this could have been prevented. And Congress is also complicit in this almost criminal behavior."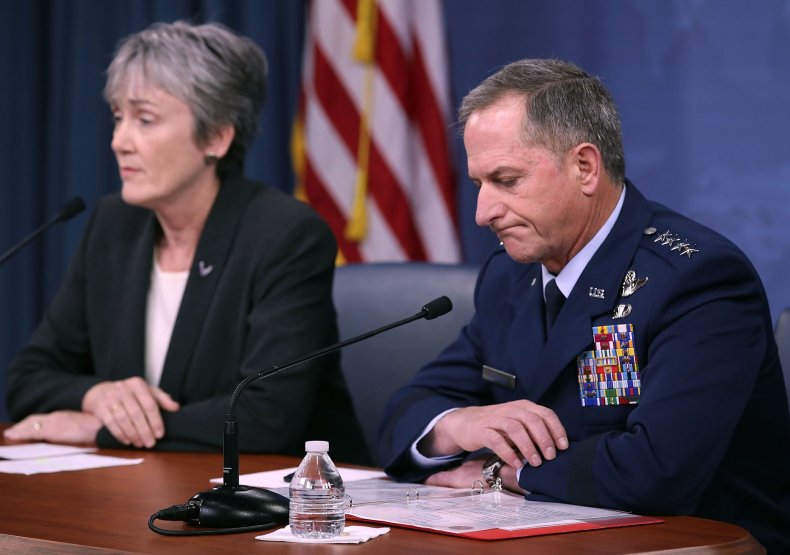 McCain also pointed to the massive shortage of pilots. The U.S. Air Force requires roughly 20,000 pilots to fulfill its duties and fly its fleet of aircrafts. At the moment, however, it's approximately 2,000 pilots short, which means 10 percent of its positions are unfilled. This has led to a dire situation in which pilots are logging far too many hours, Air Force officials have said. Last week, top military leaders warned that the Air Force is on the verge of collapse and has had its morale depleted by the shortage.
"With 2,000 pilots short, it'll break the force," U.S. Air Force Secretary Heather Wilson said last Thursday during the annual State of the Air Force news conference at the Pentagon.
"We're burning out our people," Wilson said. "Surge has become the new normal in the United States Air Force. You can do that for a year, or two years, maybe even three or four years. But I met someone last week who has just come back from his 17th deployment. Seventeen deployments. And at some point, families make a decision that they just can't keep doing this at this pace."