U.S. Navy Carrier Begins War Drills With Japan on Way Toward North Korea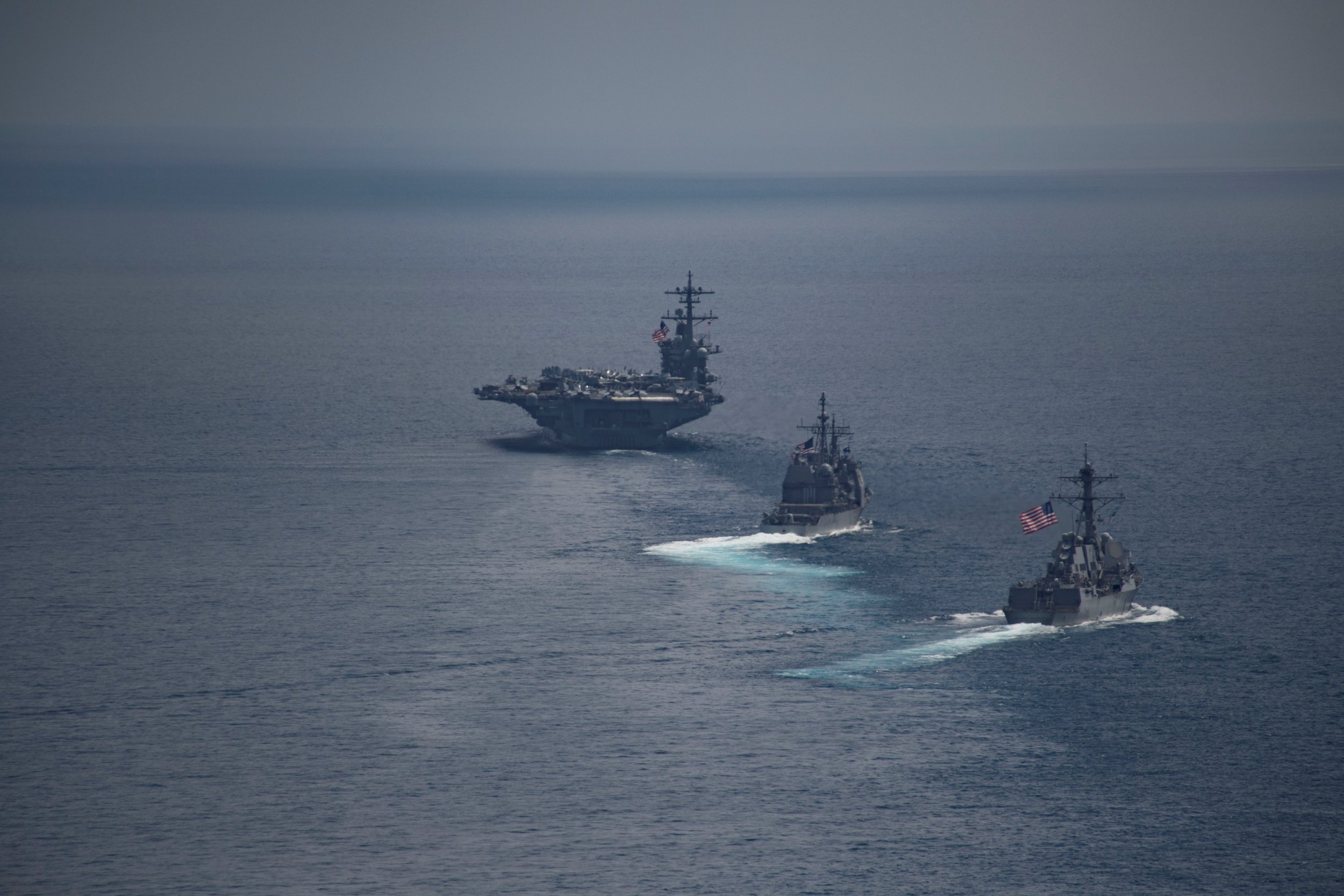 A U.S. Navy carrier strike group and a pair of Japanese warships carried out bilateral exercises in the Philippines on Sunday as the group headed toward the Western Pacific amid mounting tensions on the Korean Peninsula.
The Japanese destroyers JS Samidare and JS Ashigara commenced joint drills with the Nimitz-class aircraft carrier USS Carl Vinson, the Ticonderoga-class guided-missile cruiser USS Lake Champlain and the Arleigh Burke-class guided-missile destroyer USS Michael Murphy of the Navy's San Dieg0-based Seventh Fleet as the political crisis between the U.S. and North Korea was unfolding. Amid reports that Pyongyang planned to conduct a sixth nuclear weapons test earlier this month, President Donald Trump ordered the Carl Vinson Carrer Strike Group to the Western Pacific, saying the U.S. would prevent such a test from happening. The nuclear test never occurred, but North Korea attempted and failed to launch a ballistic missile, drawing condemnation from the U.N. Security Council and further threats of action from the White House.
Related: Trump threatens North Korea, but his mistakes upset U.S. ally South Korea
Despite the fraught geopolitical climate, a press release published Saturday by the Navy's Seventh Fleet said the exercises were routine and made no mention of the situation on the Korean Peninsula, where North Korea has threatened to destroy U.S. military assets and Washington's regional allies, South Korea and Japan, if the U.S. pursues military action. The strike group was returning from military drills in Australia and had canceled the rest of its visit to divert its mission toward North Korea.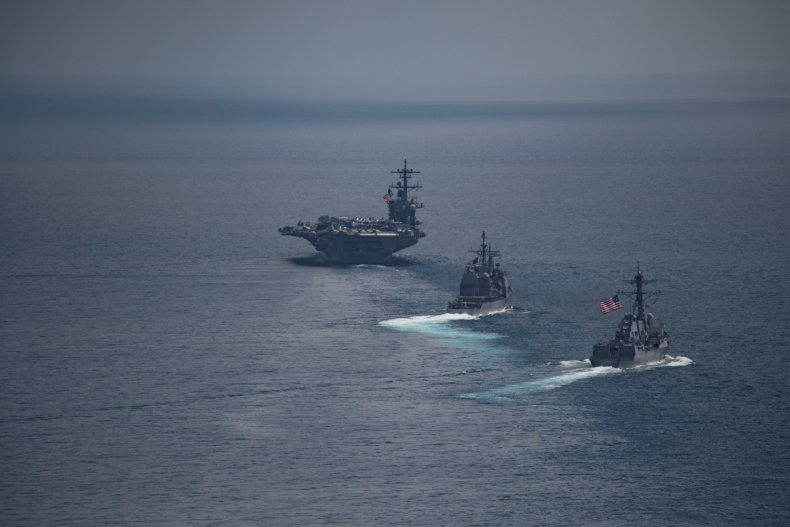 "The routine exercise is designed to improve combined maritime response and defense capabilities, increase combined maneuvering proficiency, and ensure maritime forces remain ready to defend the region when called upon," the press statement read.
Japan has also taken unilateral measures in response to North Korea's heated nuclear rhetoric. Tokyo has begun preparing for potential nuclear and ballistic missile strikes by establishing evacuation protocols and creating contingency shelter plans should millions of people be displaced by such a war, Reuters reported. The uncertainty has also strained Tokyo's traditionally pacificist stance, motivating a number of prominent Japanese lawmakers to call for expanded military capabilities. While Japan maintains modest armed forces, it has largely relied on the U.S. for defense since World War II.
"We always look forward to operating with our Japanese partners. The relationship between the JMSDF [Japan Maritime Self-Defense Force] and the United States is better than ever and it's in part thanks to these bilateral exercises," Rear Admiral Jim Kilby, commander of Carrier Strike Group 1, said, according to Saturday's press release.
During a trip to Asia last week, Vice President Mike Pence assured Japanese lawmakers that the U.S. would offer an "overwhelming and effective" response to any North Korean aggression against Japan, CNN reported.
As the U.S. and Japanese naval drills began, North Korean state-run media threatened Sunday to destroy the U.S. aircraft carrier "with a single strike."