U.S. Navy Destroyer Fires Flare at Iranian Ship in Persian Gulf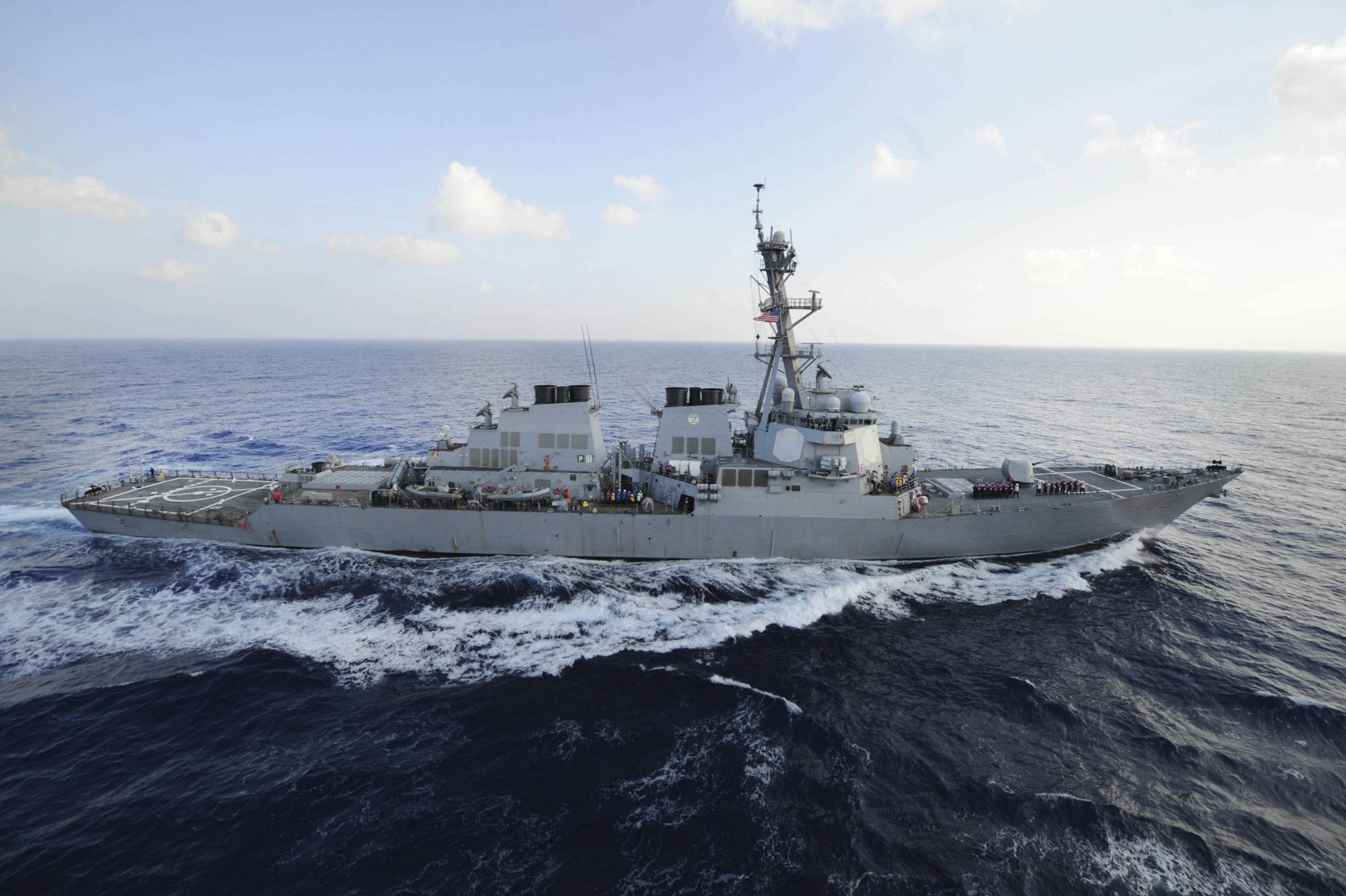 A U.S. Navy destroyer fired a warning flare at an Iranian vessel in the Persian Gulf on Monday after the Revolutionary Guard ship came within 1,100 yards of the USS Mahan before turning away.
The Associated Press reported the Mahan made a number of attempts to contact the incoming Iranian vessel by radio, issuing warning messages and twice sounding the internationally recognized signal for danger: five short blasts with the ship's whistle.
Navy spokesman for the Bahrain-based 5th Fleet, Lieutenant Ian McConnaughey said the flare was finally deployed to "determine the Iranian vessel's intentions".
The incident, which has not been reported by Iranian authorities, is the latest in a series of increasingly frequent tense naval encounters between the U.S. and Iran. The nations' naval forces came to close quarters a total of 35 times in 2016 in what the Navy categorizes as "unsafe and/or unprofessional" interactions.
The figure increased from 23 in 2015 with a total of seven similar instances since the start of 2017.
Read More: In Iran, a Hardline Figure Emerges to Challenge Rouhani
A third of all oil vessels pass through the strait of Hormuz, the narrow strategic link between the Gulf of Oman and the Persian Gulf. Iran, which holds the northern shoreline, views U.S. presence as a provocation.
As a result Iranian Revolutionary Guard Corps (IRGC) vessels regularly follow U.S. Navy ships in the area, occasionally firing missiles or rockets nearby.
In January 2016 Iranian forces captured 10 U.S. sailors after they crossed two miles from an Iranian-controlled island.
The New York Times reported a naval investigation into the incident found the two navy patrol boats had veered off their planned route through the Persian Gulf. Nine officers and enlisted sailors faced disciplinary action over the incident , with some being relieved of command because of the episode.