U.S. and North Korea Could Wage Nuclear War if Trump Thinks His 'Manhood' Is Being Attacked, Warns Ex–Defense Secretary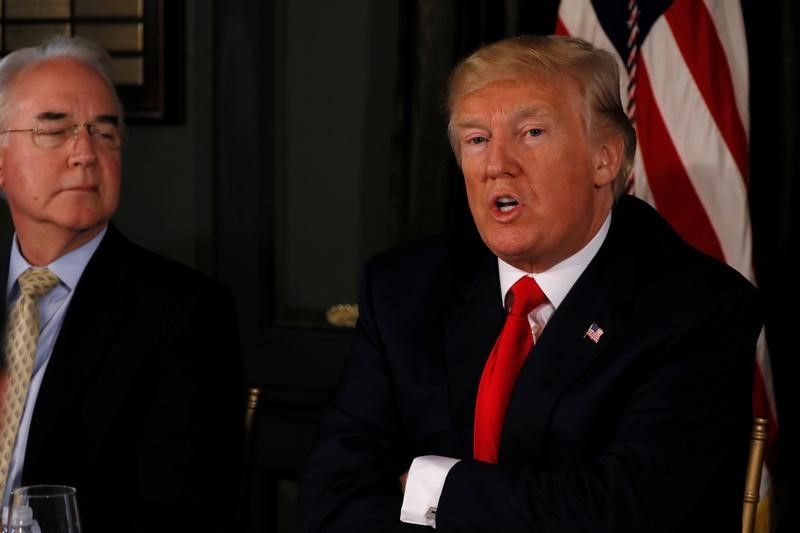 The escalating nuclear crisis between the United States and North Korea boils down to a battle between "two bullies" that could have devastating consequences if President Donald Trump feels "his manhood" is being attacked. That's the verdict of former Secretary of Defense and CIA Director Leon Panetta.
Related: Will North Korea attack? Alaska's governor says he's "concerned" about missiles
"You've got two bullies chiding each other with outrageous comments—and it doesn't help the situation in terms of trying to resolve something that has to be resolved peacefully...because the consequences of nuclear war would be devastating," Panetta told Politico Tuesday at the Panetta Institute for Public Policy at California State University, Monterey Bay.
He added: "The question is: Does [Trump] get so frustrated with the North Korean leader—who's yelling every other day—that he feels that somehow the North Korean leader is attacking his manhood? This is a guy who, if he feels that, does he decide, 'OK, enough is enough'? So we're living on that brink right now. We're not sure what direction this is going to take.... It's a very dangerous world that's out there, and it's going to require a lot of decisions on some tough issues."
Panetta was speaking shortly after Trump sent a stark warning to North Korea.
"North Korea best not make any more threats to the United States," Trump told reporters. "They will be met with fire and the fury like the world has never seen."
The comments followed a report from The Washington Post citing U.S. intelligence that North Korea had produced a miniaturized nuclear warhead that could be affixed to missiles. Last month, under the guidance of leader Kim Jon Un, North Korea successfully tested two intercontinental ballistic missiles, which it claimed could be mounted with nuclear warheads and could target the United States mainland.
The Washington Post has since reported that the White House rejects the analysis that Trump's comments represent a nuclear escalation. Meanwhile, Secretary of State Rex Tillerson said Trump's statement was simply sending a "strong message" and was the most effective way of communicating with Kim.
Yet, following Trump's remarks, North Korea's state news agency KCNA said that the country's military was "examining the operational plan" to strike the U.S. territory of Guam. And Panetta cautioned that while Trump may be no stranger to bombastic rhetoric, it does not mean that the consequences should not be taken very seriously.
"I know the mood of the American people is, 'Yeah, this is Trump...but I have to take care of my family. Life goes on,'" Panetta said. "But reality is, the commander in chief can make a helluva decision that could really impact the lives of Americans."