U.S. Orders 100 Million More Pfizer COVID Vaccines, Aims for All To Get It By June
Secretary of Health and Human Services Alex Azar said that all Americans may have access to a COVID vaccine by June,, after logistical challenges raised concerns about widespread distribution.
Azar announced on Wednesday that the HHS planned to purchase 100 million additional doses of the Pfizer vaccine, which began to be distributed to health care workers last week. News of the purchase comes weeks after reports that the Trump Administration declined to secure additional doses when it had the chance, raising concerns that there could be a delay in the delivery of a second batch.
With the new order, the HHS said there would be a "seamless transition" from the first 100 million doses that were proactively purchased in July. The initial order was made before the vaccine proved safe and effective in Phase III clinical trials but helped shave months off the timeline of it being administered to people, according to Dr. Anthony Fauci, director of the National Institute of Allergy and Infectious Diseases (NIAID).
"This new federal purchase can give Americans even more confidence that we will have enough supply to vaccinate every American who wants it by June 2021," Azar said in a statement.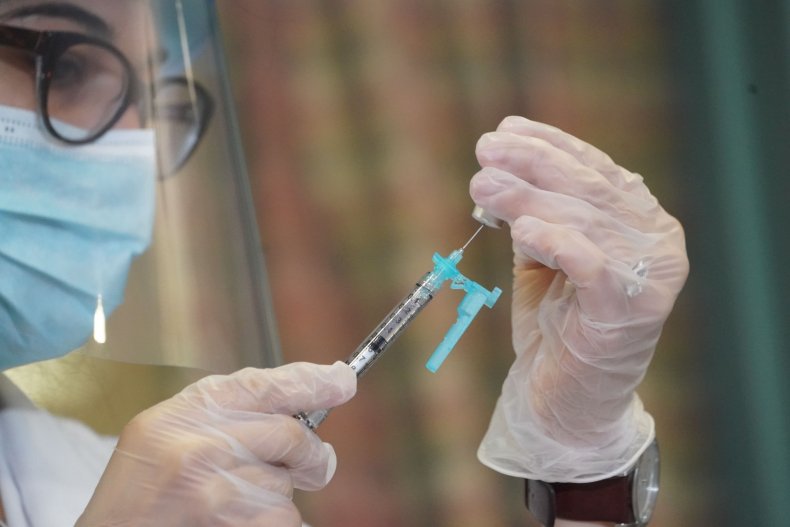 At least 70 percent of the 100 million doses in the new agreement will be delivered by the end of June, while the remaining balance is set to be delivered no later than the 31st of July. HHS also has the option to purchase 400 million more doses.
Pfizer's vaccine proved over 94 percent effective, well above the minimum efficacy Fauci said he would want to see, and the Food and Drug Administration approved its Emergency Use Authorization on December 11. Health care workers were first to receive the vaccine and a week after the FDA approved Pfizer's vaccine, it granted clearance for vaccination from Moderna.
Along with health care and front line workers, people in higher-risk groups are being prioritized for inoculations and Fauci said it will likely be spring before the average healthy person is vaccinated. It'll likely take 70 or 80 percent of the population being vaccinated to achieve the level of herd immunity needed to curb the outbreak and the mass mobilization of the inoculations is no easy task.
One challenge America faces is at the most basic level—producing enough doses to vaccinate more than 230 million people, about the number needed for herd immunity. Another complication to distributing the vaccine is that it must be kept at extremely low temperatures, meaning accommodations need to be made for shipping and storing doses.
At this point, the United States has purchased 400 million doses of the vaccine between agreements with Pfizer and Moderna, enough for 200 million people to be vaccinated with both necessary doses.
The goal was to have 20 million vaccinated by the start of 2021 and nearly 800,000 people have received the vaccine so far, according to Bloomberg. That number is expected to accelerate with Moderna's approval and 7.9 million doses of both vaccines will ship this week. Even if America falls short of the 20 million vaccination goal, Dr. Francis Collins, director of the National Institute of Health, commended the work that's already been done.
"I think it's pretty amazing it's gone as fast as it has," Dr. Francis Collins, director of the National Institute of Health, told CNN's New Day on Wednesday. "This is a logistic challenge of enormous proportion."