Report Sees ISIS Benefiting From Assad Downfall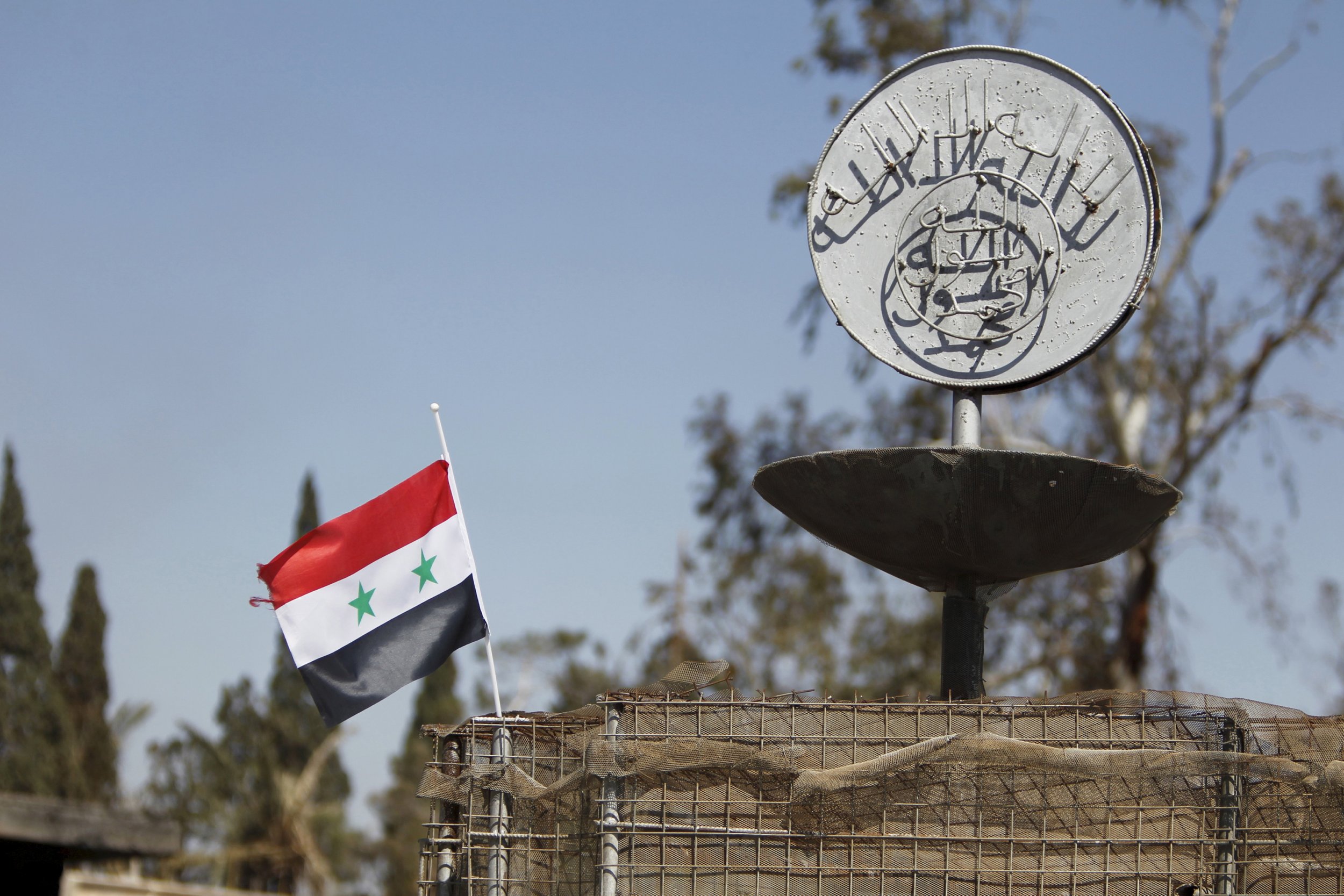 With many in the U.S. foreign policy community backing both the ouster of Syrian President Bashar al-Assad and the defeat of the Islamic State group (ISIS), a new report could raise some cause for concern. The report says Assad's military has been the most engaged faction against ISIS over the past year of Syria's conflict, making it an extremely risky target for a U.S. foreign policy that is intended to stop the jihadists' advances.
The report published Wednesday by the London-based IHS Jane Terrorism and Insurgency Centre, one of the world's leading security analysis agencies, says 43 percent of ISIS's battles between April 1, 2016 and March 31, 2017 were fought against the Syrian military and its allies, which include Russia, Iran and pro-government militias. Meanwhile, the U.S.-backed Syrian Democratic Forces (SDF), a majority-Kurd coalition of Arabs and ethnic minorities, accounted for 17 percent of the action against ISIS.
Under former President Barack Obama, Washington long maintained that Assad must be ousted, but U.S. support for rebels faded as ultraconservative Sunni Muslim groups like ISIS grew among the Syrian opposition and Washington then focused on battling jihadists. President Donald Trump further emphasized the need to defeat ISIS, and his administration last month abandoned the Obama-era regime change approach in Syria. However, more recently there have been suggestions that the U.S. may at some point pursue further action against Assad.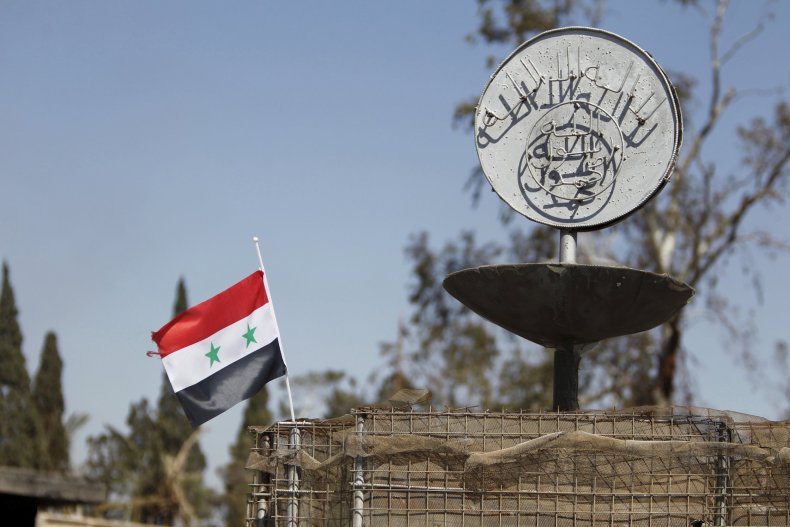 The about-face on Assad began when footage emerged earlier this month of an alleged Syrian chemical attack against civilians in the rebel-held province of Idlib. Washington quickly blamed Assad for the incident, and days later the U.S. Navy launched cruise missiles at a Syrian airbase. While members of Trump's administration have expressed conflicting views as to the White House's position on Assad, Secretary of State Rex Tillerson told CBS News earlier this month that "the priority is the defeat of ISIS," something that IHS Markit senior Middle East analyst Columb Strack said would be difficult to do without major parallel offenses by the Syrian military and its allies.
"It is an inconvenient reality that any U.S. action taken to weaken the Syrian government will inadvertently benefit the Islamic State and other jihadist groups," Strack said, according to the report. "The Syrian government is essentially the anvil to the U.S.-led coalition's hammer. While U.S.-backed forces surround Raqqa, the Islamic State is engaged in intense fighting with the Syrian government around Palmyra and in other parts of Homs and Deir el-Zour provinces."
While the U.S. and its SDF allies have been poised to assault ISIS's de facto capital, Raqqa, the Syrian military has begun marching through central Syria in an effort to relieve its embattled supporters in the eastern city of Deir el-Zour, which is under siege by ISIS. Last month, the Syrian military and its allies dislodged the jihadists from the historic city of Palmyra for the second time, a victory that followed a series of territorial gains against other rebel groups, including in the city of Aleppo.
Both the Syrian military and the U.S.-backed SDF's advances saw "Islamic State territorial losses accelerate significantly in 2017," Strack added. Between January 1, 2015 and April 3, 2017, ISIS lost nearly half of its territory in Iraq and Syria, according to IHS Jane's report. Most of this has been in Iraq, where less than seven percent of the nation is under the jihadists' control, down from 45 percent. As ISIS's Iraqi theater closes, however, many fighters are likely to flood into Syria, making all forces opposed to ISIS essential to blocking the group's advances to major population centers.