U.S. May Still Be Most Powerful in Asia, But China and North Korea Are the Biggest Winners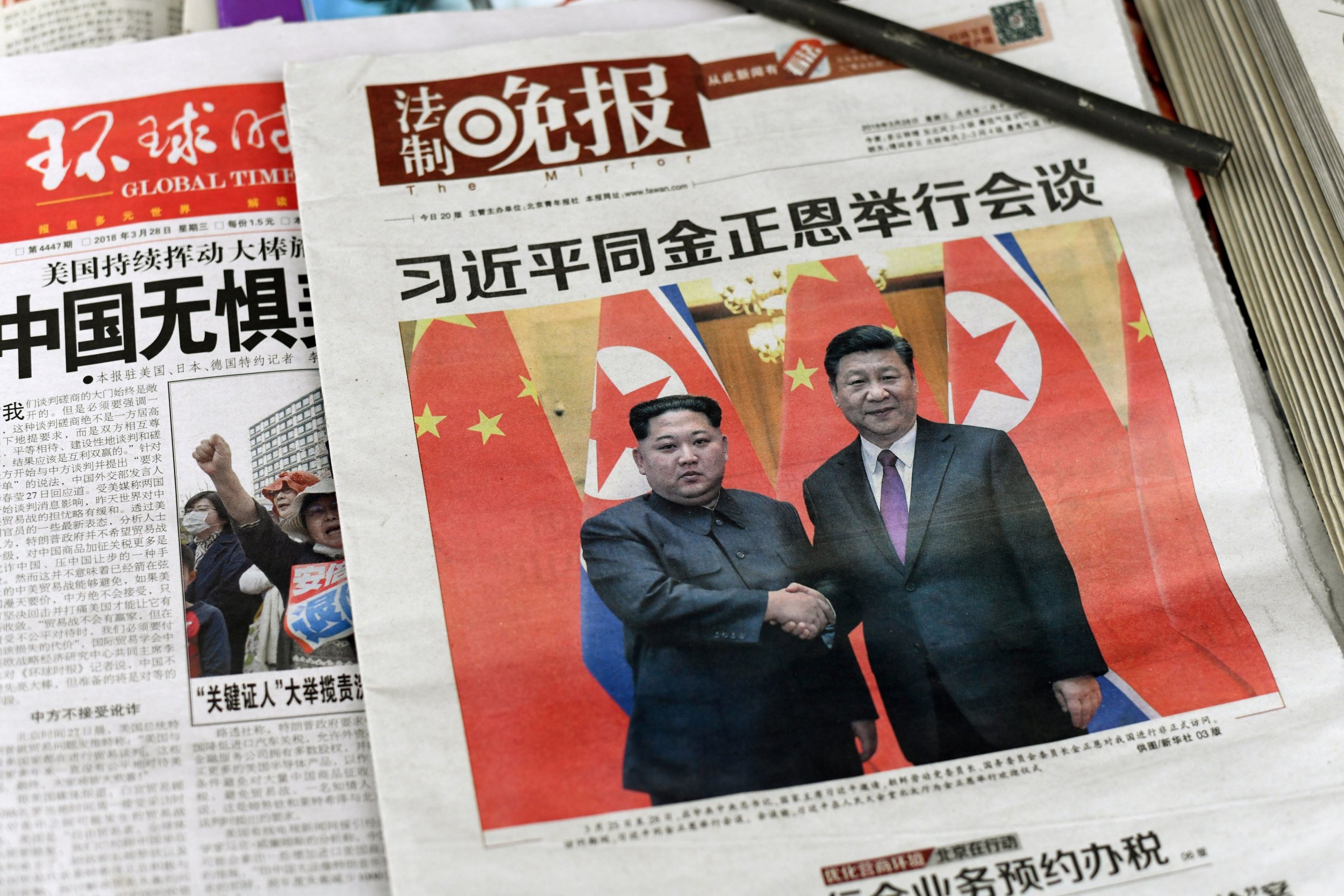 The United States may still be the most powerful country in Asia, but China and North Korea were the region's biggest winners, according to an annual ranking.
The Sydney-based Lowy Institute released the 2019 edition of its Asia Power Index, which it has described as "the most ambitious and comprehensive assessment of power ever undertaken." The U.S. once again took first place with a score of 84.5 out of 100, but China saw the most improvement last year, jumping up to 75.9 and narrowing its rival's 10-point lead from last year.
Out of the eight measures of power, which were divided in half between those dealing with resources and those dealing with influence, China and the U.S.—the only two "superpowers" to score over 70—were evenly split with four number one spots each as Beijing overcame Washington in the crucial category of "economic resources."
"Under most scenarios, short of war, the United States is unlikely to halt the narrowing power differential between itself and China," the report's summary found, while at the same time noting that "the biggest challenger to China's rise is not the United States but itself."
It's been a tough year for Washington's relationship with Beijing, with both countries losing billions over economic wrangling and asserting their opposing positions in the contested waters of the South China Sea. In fact, however, U.S. ties with many countries have suffered since the latest edition of the Asia Power Index and that's partially why the country was described as being in "relative decline."
"Current U.S. foreign policy may be accelerating this trend. The Trump administration's focus on trade wars and balancing trade flows one country at a time has done little to improve the glaring weakness of US influence, its economic relationships," the report found. "The contradictions between Washington's revisionist economic agenda and its traditional role of providing consensus-based leadership have contributed to its third place ranking, behind Beijing and Tokyo, for diplomatic influence in Asia."
While Washington's military capability was still unparalleled, Beijing gained in this category too as Chinese President Xi Jinping pursued a mass modernization of the world's largest standing army. Overall, the report warned that "has become less effective at converting its resources into broad-based influence in Asia" and "has become an underachiever in its ability to wield power."
Still, "Beijing faces political and structural challenges that may make it difficult to establish undisputed primacy in the region" and, though it saw improvement, China still lagged in ninth for defense networks in a region where the U.S. maintained robust military relations. Xi's signature Belt and Road Initiative may have bypassed U.S. protests by drawing delegates from 150 countries to last month's summit, but many still viewed the project with skepticism.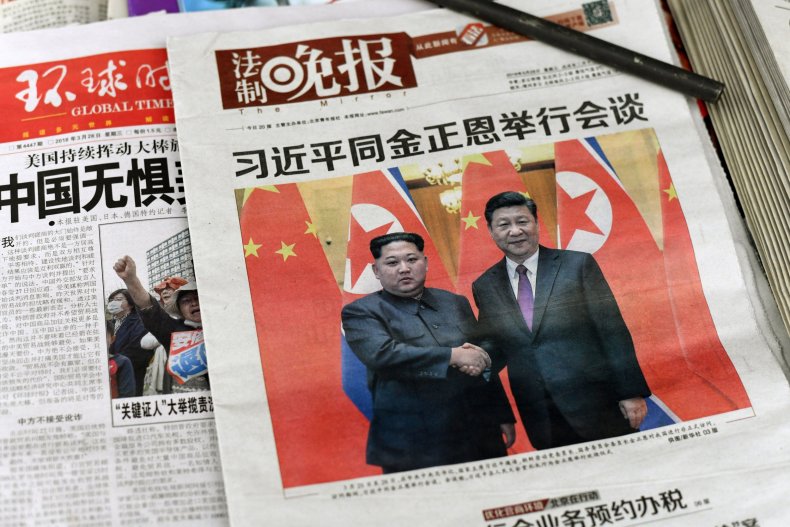 While other highlights included "major powers" Japan and India in third and fourth place, respectively, and a rising Russia—whose focus on Europe worked against its score—in fifth, another key observation came all the way in 16th place, where North Korea managed the second-best improvement after China.
North Korea, a secretive nuclear-armed state still largely isolated from the region and world as a whole, has significantly boosted its international clout following a diplomatic charge by supreme leader Kim Jong Un. The young ruler made his first trip abroad to longtime ally China last March and has since met Xi three more times, attended a record three inter-Korean summits and sat down with President Donald Trump for the only two bilateral summits between Washington and Pyongyang in history.
Not only did North Korea jump five spots in diplomatic influence, but it managed to overtake the Philippines in the overall power index. Pyongyang, which has demonstrated advanced intercontinental ballistic missile technology and presided over armed forces whose sheer size was only rived by China and India, also improved its military capability to an impressive sixth place.
The same nuclear arsenal that empowered North Korea, however, has also led to international ostracization and sanctions have left his country with an economic relationships score of absolute zero, last place among the 25 nations ranked. While "the country's either wholesale or partial integration into the regional economy through a relaxation in the international sanctions regime—or its enforcement—have improved its future prospects," the report also warned that "Pyongyang remains a brittle power preoccupied by its survival" and "the risk of a lapse into further crises is high."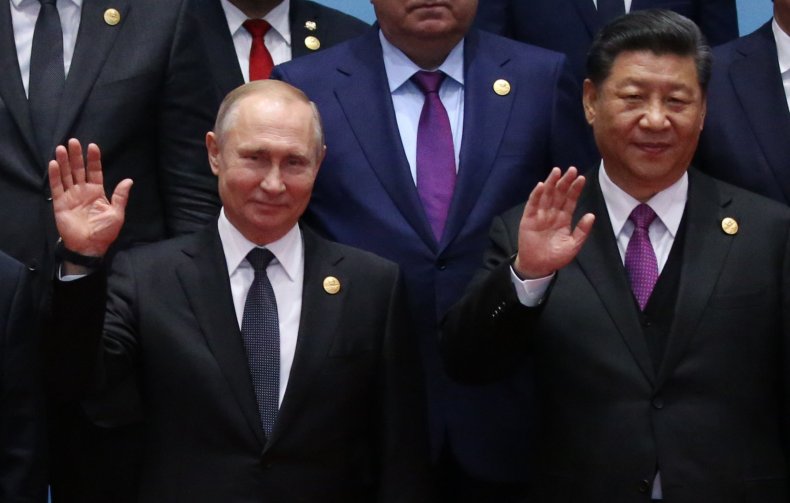 In last year's coverage of the 2018 Asia Power Index, Newsweek focused on the growing ties between China and Russia, which globally is often ranked as the number two military power behind the U.S. Ties between these two Eastern giants, while still largely forged out of convenience, have only expanded as Washington further tried to isolate them.
Russian President Vladimir Putin was one of 37 world leaders to attend the Second Belt and Road Forum and his meeting with Chinese President Xi Jinping was one of some five encounters between the pair since the Lowy Institute's report last May. Both countries have pledged to expand their military ties, with China sending troops to what Russia described as the largest military exercise in its modern history in September. The month before, the two further bolstered regional ties by participating in counterterror drills as under the framework of the Shanghai Cooperation Organization.
In an attempt to cash in on their newfound closeness, the two countries have also boosted economic ties. As Washington waged a trade war with Beijing and targeted Moscow with sanctions and the two countries have sought to prioritize their national currencies in an effort to become less dependent on the U.S. dollar. So far, its made little impact on the global economic balance, but current trends have left Washington's top spot more uncertain than ever.
Echoing statements frequently uttered by Putin and Xi, the 2019 Asia Power Index asserted: "Global wealth and power are shifting eastwards."