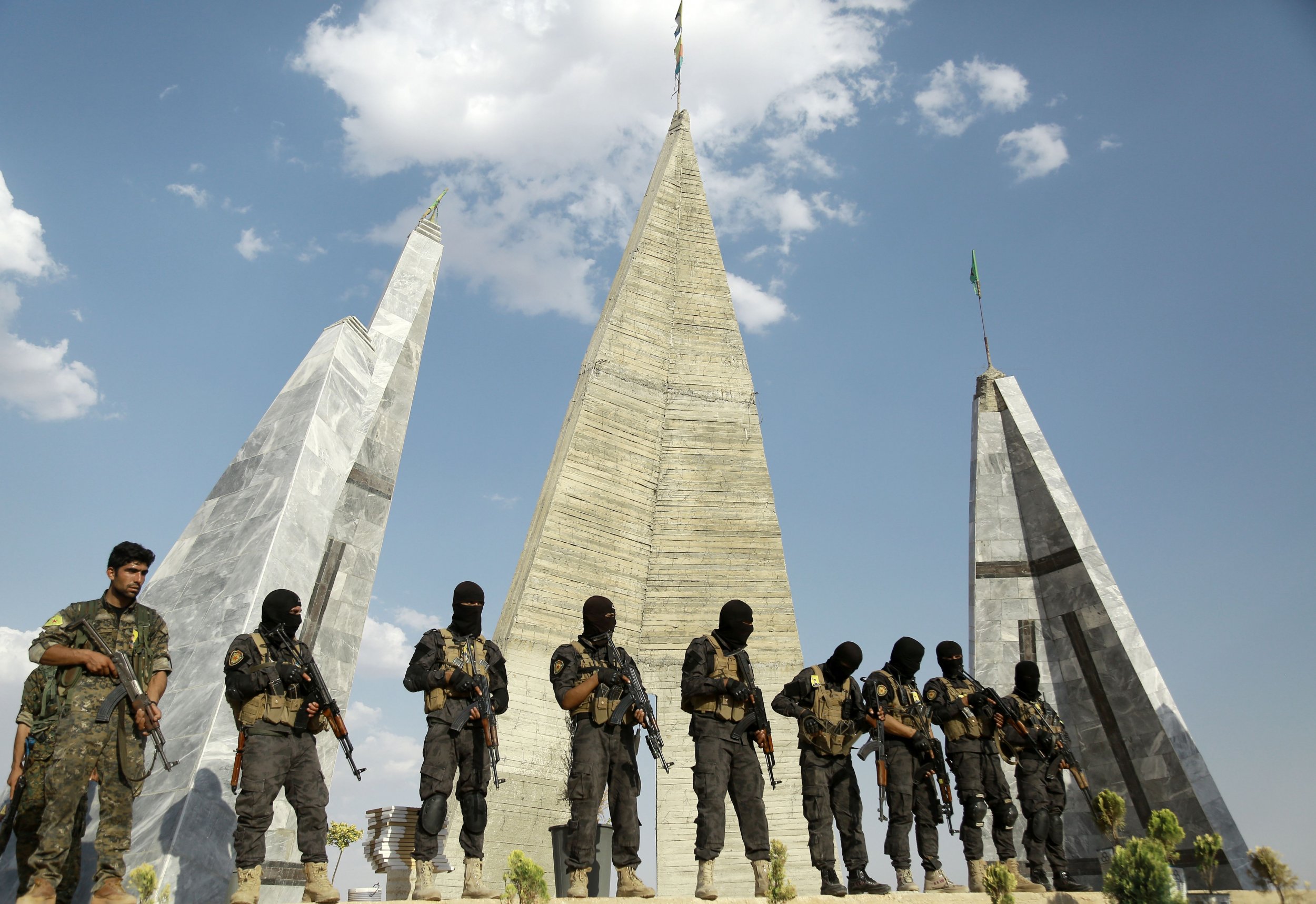 The U.S. is sifting through more than four terabytes of data gleaned from the U.S.-led coalition's offensive on the Islamic State militant group (ISIS) in the Syrian city of Manbij. It is the biggest data seizure from the radical Islamist group since the U.S. special forces raid on its finance chief Abu Sayyaf in May 2015.
Manbij has acted as a landing and sorting station for many ISIS foreign fighters after they have entered into Syria from Turkey, officials say, making the information vital to understanding the workings of ISIS's foreign fighter network and preventing their return to Europe to carry out attacks.
"We think this is a big deal," Colonel Christopher Garver, a spokesman for Operation Inherent Resolve, told Pentagon reporters in a video briefing from Baghdad on Wednesday, ABC reported. "We're learning about how they ran Manbij as a strategic hub."
He continued: "It is a lot of material, it is going to take a lot to go through, then start connecting the dots and trying to figure where we can start dismantling ISIS."
The gathered material, mostly in Arabic, includes items ranging from notebooks to laptops, as well as textbooks and USB drives.
"As a foreign fighter would enter, they would screen them, figure out what languages they speak, assign them a job—and then send them down into wherever they were going to go, be it into Syria or Iraq, somewhere," he added. But he noted that no evidence had been discovered that suggested ISIS was sending fighters westwards to Europe.
After helping Iraqi forces capture Fallujah from ISIS in western Iraq last month, the U.S.-led coalition's focus has been on liberating what is known as the "Manbij pocket" from ISIS.
The coalition is supporting the Syrian Democratic Forces (SDF), a coalition of Kurdish and Arab fighters, with air strikes and special forces operating in an advisory and support role.
The SDF forces have advanced to the city's outskirts and have given ISIS two 48-hour deadlines to leave the city, in order to prevent civilian casualties. While many ISIS operatives have fled, the coalition still needs to clear the city of remaining fighters before it can claim that it has been fully liberated.