U.S. Risks 'Coup' If Mueller Investigation Continues, Republicans Warn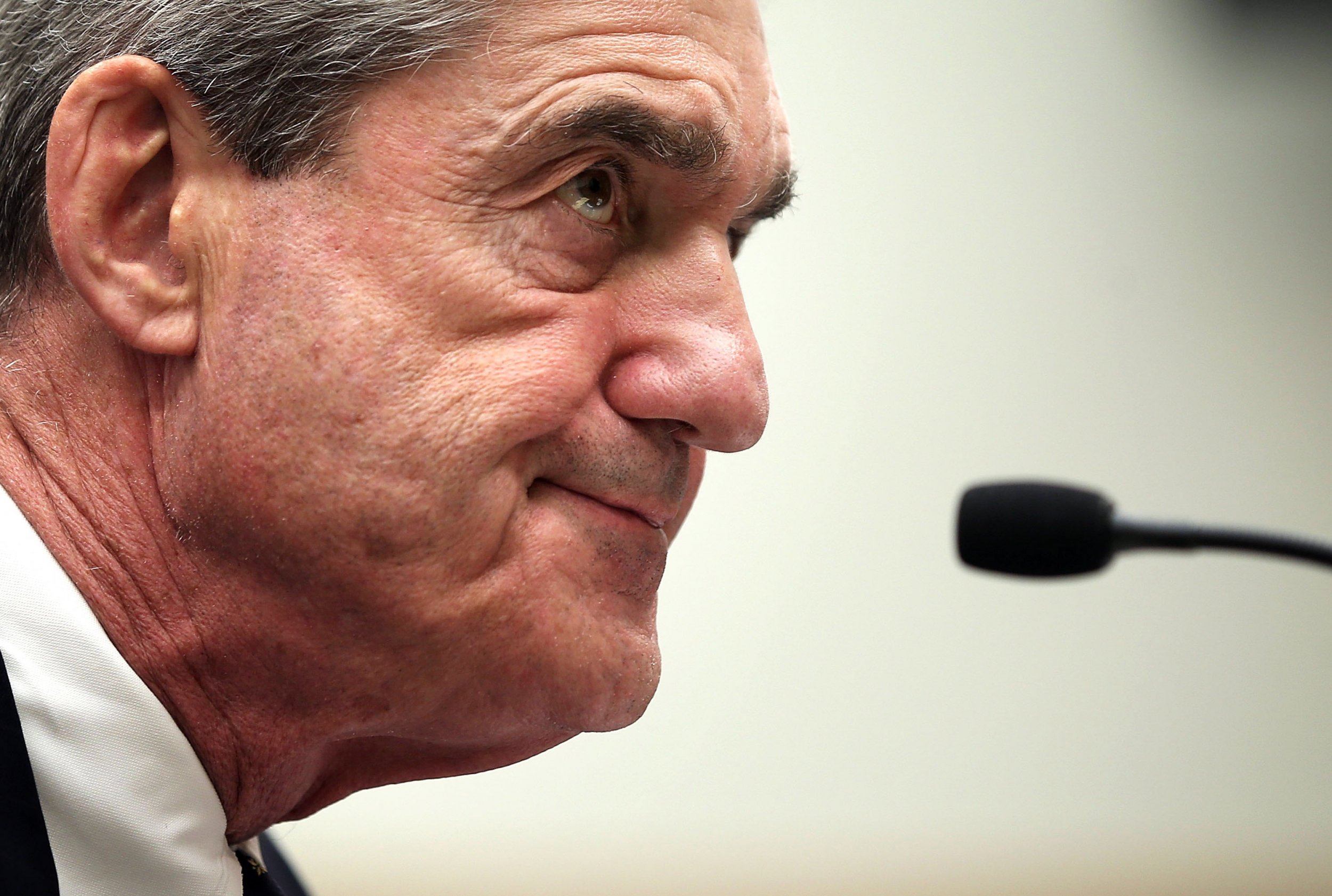 Special counsel Robert Mueller's investigation into whether the Trump campaign assisted Russia in its effort to interfere in the 2016 election amounts to an attempt to overthrow the government, Republicans have argued.
"We are at risk of a coup d'etat in this country if we allow an unaccountable person, with no oversight, to undermine the duly-elected President of the United States," said Florida Congressman Rep. Matt Gaetz from the chamber floor Wednesday.
He was joined by other members of the House Freedom Caucus, a hard-right group of Republicans, who brought a motion last week calling for Mueller step down because of "obvious conflicts of interest." The measure wouldn't be binding, but it would put the House on record in opposition to Mueller.
Their motion came the same week Mueller's legal team made its first arrests in the investigation, indicting the Trump campaign's former chairman, Paul Manafort, and his business associate Richard Gates on 12 charges, including money laundering.
On Wednesday, the Republicans laid out their case for why Mueller must go. "We've got to clean this town up, and it will start with the resignation of Mr. Mueller and a proper investigation of all of this underlying case involving Comey, Lynch, the Clintons, and Russia," said Texas Rep. Louie Gohmert.
The group argued that Mueller has a conflict of interest because he headed the FBI during an investigation into corruption at a subsidiary of the Russian state-owned atomic energy company Rosatom.
While the investigation was ongoing, a nine agency panel, including the State Department, then led by Hillary Clinton, approved the sale of Canadian mining firm Uranium One to Rosatom. The Clinton Foundation later received millions in donations from current and former investors in Uranium One. Critics and former officials point out Clinton was not involved in the approval panel and nevertheless would have had to convince eight other officials to approve the sale.
Read more: The Hillary Clinton Russia Uranium One conspiracy theory doesn't make any sense
"It is far past time to thoroughly investigate this [Uranium One] deal, the Obama administration's actions, and the Clinton family's role," said California Rep. Scott Perry.
The Congressmen also accused Mueller of having a vendetta against President Donald Trump because he fired former FBI Director James Comey over "this Russia thing." When Trump fired Comey May 5, the lawman was investigating potential Russian collusion with the Trump campaign. Comey has written in memos that Trump asked him to drop part of his investigation.
Mueller was appointed to take up that investigation on May 17 by Deputy Attorney General Rod Rosenstein. Mueller can be fired by Rosenstein for conflicts of interest and other infractions.
"Could Mr. Mueller be acting with vengeance? Or to vindicate his good friend and colleague James Comey, who had a very public feud with the president?" asked Congressman Trent Franks from the House floor.
"Jim and Bob are friends in the sense that co-workers are friends. They don't really have a personal relationship," Comey's attorney David Kelley has said, pointing out that they have never been to each other's homes but have had lunch together once and dinner twice during their decade-long overlapping careers at the Department of Justice.
Related: How is Paul Manafort's work in Ukraine connected to Donald Trump's Russia ties?
Republican calls for Mueller to step down and for the investigation to shift focus to Hillary Clinton echo the president. "There is so much GUILT by Democrats/Clinton, and now the facts are pouring out. DO SOMETHING!" Trump urged Republicans a day before Manafort was indicted, calling allegations that his campaign colluded with Russia "phony."
"Why aren't Crooked Hillary & the Dems the focus?????" Trump tweeted the day Manafort and Gates were arrested. Trump's chief of staff John Kelly has called for a special counsel to be appointed to investigate Clinton.
"This is the scandal of our time," said Arizona Rep. Andy Biggs, one of the sponsors of last week's motion, renewing his call for Mueller's resignation. "It affects our national security and the views of the American people for justice and on elections."