American Diplomacy Nothing but Threats and Sanctions, Russia Says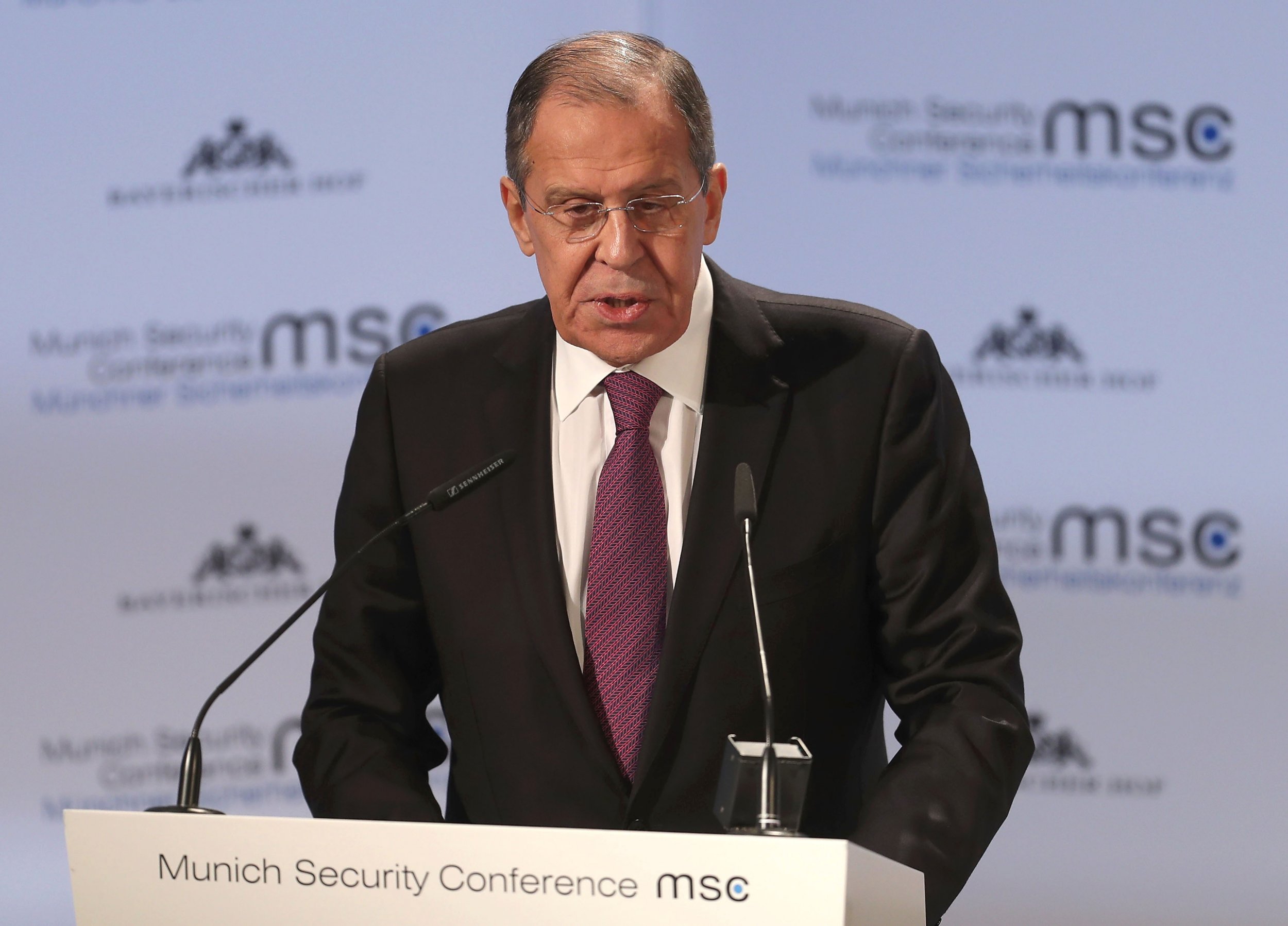 Russian Foreign Minister Sergei Lavrov lashed out at modern American diplomacy, suggesting the State Department had deteriorated to the point where all it can do is issue ultimatums and sanctions.
In an interview published on the Russian Foreign Ministry's website, Lavrov said American attempts to persuade other nations to change policies were one-dimensional.
"Now I see nothing in U.S. diplomacy but ultimatums and then sanctions in case they are not fulfilled," Lavrov said, according to state news agency Tass. "Other tools have somehow disappeared from U.S. diplomacy's arsenal and this is regrettable."
Lavrov has served as foreign minister since 2004. He is known for his strong statements on Russian foreign policy and regularly criticizes both American strategy and Washington's approach to international diplomacy.
The U.S. has imposed wide-ranging economic and diplomatic sanctions on Russia over its meddling in the 2016 presidential elections and its annexation of the Crimean peninsula from Ukraine. Moscow has also faced pressure for supporting pro-Russian militants in eastern Ukraine in a separatist conflict against Kiev.
Last week, Secretary of State Mike Pompeo said he expected NATO countries to support the U.S. in further steps against Russia over the Kremlin's aggression in Ukraine. Pompeo said he hoped new measures could be introduced as early as this week. Asked about his comments, Lavrov said his counterpart "says many things."
He continued: "When we sometimes talk over the phone with him—it's been a long time ago since we last met—he holds a conversation rather correctly. Although it's clear that we disagree on most issues."
He continued: "If you serve as a foreign minister, you have to search for diplomatic solutions to various problems."
Government officials and allies of President Vladimir Putin regularly speak out against Western sanctions. Last month, oligarch Oleg Deripaska—himself a target of sanctions—said it would be "impossible" for relations between Moscow and Washington to improve while sanctions remained in place. In February, Putin spokesperson Dmitry Peskov called American measures "racketeering."
Opponents of the measures claimed Russia's economy was robust enough to withstand the sanctions, but multiple analyses indicated they undermined Putin's ability to distribute wealth among his inner circle.
Research conducted by the Center for European Policy Analysis indicated that Russia's gross domestic product at the end of 2017 was 1.8 percent lower than it would have been without sanctions. According to Bloomberg, the national economy has grown around 10 percent less than expected over the past five years, of which 6 percent can be attributed to sanctions.