U.S. Is Sending More Gas to Europe Than Ever Before
The European Union is now importing more liquefied natural gas from the United States than it is piped gas from Russia due to the ongoing Russian invasion of Ukraine.
Figures from the International Energy Agency (IEA) show that in June this year the bloc purchased more liquefied natural gas (LNG) from the U.S. than piped gas from Russia for the first month ever.
The news comes amid the continued war in Ukraine that began with what Russian President Vladimir Putin called a "special military operation" on February 24 and has seen the West impose major sanctions on Russia.
The EU had been heavily dependent on imports of Russian gas, which is used in home heating and electricity generation, among other uses, and there were concerns that Russia could use cutting off gas supplies as a form of political leverage.
Fatih Birol, the executive director of IEA, tweeted about the major change in EU LNG imports on Thursday and shared a graphic from the agency showing the decline in supply of Russian natural gas.
"Russia's recent steep cuts in natural gas flows to the EU mean this is the 1st month in history in which the EU has imported more gas via LNG from the US than via pipeline from Russia," Birol said.
"The drop in Russian supply calls for efforts to reduce EU demand to prepare for a tough winter," he added.
Birol had previously warned that LNG imports from the U.S. will likely not be enough to overcome the lack of Russian supply as Europe heads into the winter.
"Recent disruptions to natural gas supplies, notably Russia steeply cutting flows to EU countries, is set to remove around 35 billion cubic metres of gas from the market this year, posing big challenges to efforts to refill storage," Birol tweeted on June 17.
"This is a red alert for the EU for next winter," he said.
The shortage will be compounded by the scheduled annual maintenance of the Nord Stream pipeline that will halt supply for two weeks in July. That maintenance, combined with lower supply from Russia, has left Europe looking for alternatives sources of natural gas. The German government halted work on the controversial Nord Stream 2 pipeline in February in response to the Russian invasion of Ukraine.
According to the Department of Energy, the U.S. " is the world's largest producer of natural gas. Natural gas supplies about 1/3 of the United States' primary energy consumption, with its primary uses being heating and generating electricity."
"While the majority of natural gas is delivered in its gaseous form via pipeline in the United States, the growth in the international market for natural gas has given rise to the use of natural gas in a liquefied form," the department's website said.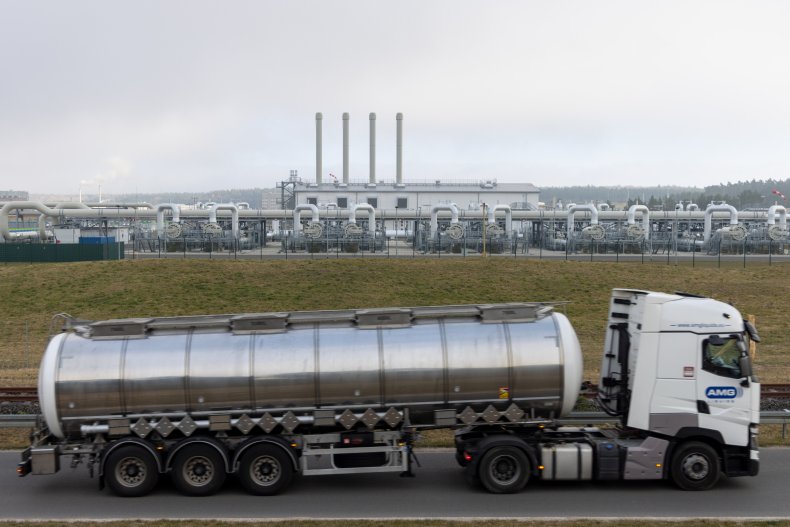 Update 07/01/22, 10:54 a.m. ET: This article was updated with additional information