U.S. Sends Brand New Stealth Fighters To Japan Amid North Korea Fears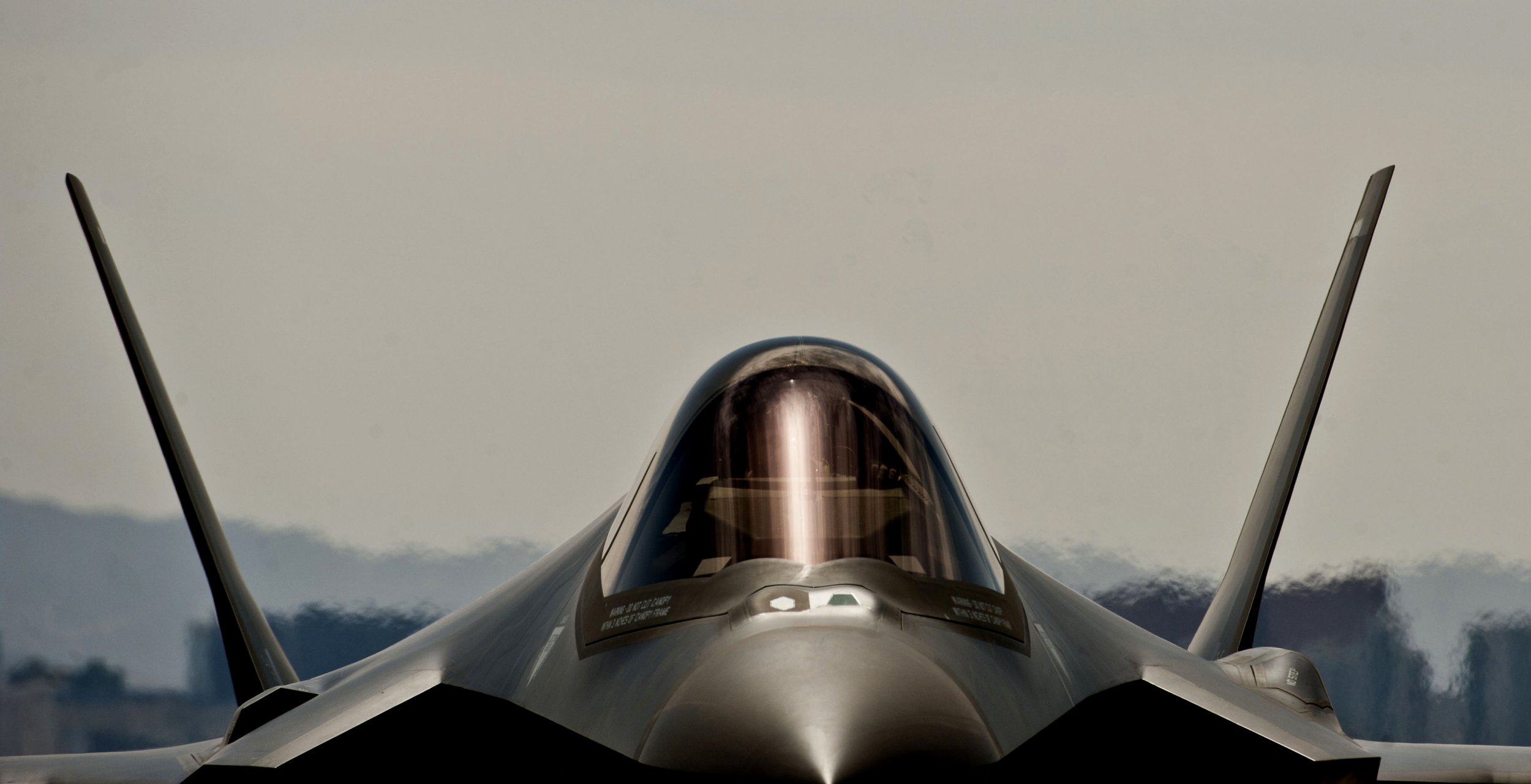 The U.S. is sending twelve of its newest stealth fighter jets to Japan for a six-months as tensions rise over North Korea's repeated missile tests.
A statement by the U.S. Pacific Forces Monday revealed that the F-35A Lightning II jets and 300 air force personnel will be sent to the American Kadena Air Base in Okinawa. It did not elaborate on the reasons behind the move, but it comes just weeks after North Korea launched a rocket over Japan and amid a war of words between North Korea's leader Kim Jong Un, Japan's leader Shinzo Abe and President Donald Trump.
The F-35A made its debut at the Seoul International Aerospace and Defense Exhibition earlier this month.
"The F-35A gives the joint warfighter unprecedented global precision attack capability against current and emerging threats while complementing our air superiority fleet," Pacific Air Forces commander General Terrence J. O'Shaughnessy said. "The airframe is ideally suited to meet our command's obligations, and we look forward to integrating it into our training and operations."
U.S. Pacific allies Japan and South Korea have expressed concern about North Korea's nuclear program in recent months, leading the U.S. to pledge more military support for both countries.
The most contested item of U.S. overseas military arsenal in the Pacific is the THAAD missile defense system, which South Korea declared fully operational earlier this week. North Korea considers the weapon, intended as a defensive layer against an incoming missile, to be threatening to Pyongyang's own security.
China and Russia have effectively drawn a degree of moral equivalency between such U.S. measures and the North's nuclear programme, suggesting that the way to peace is for both sides to lay down arms.
The two are North Korea's sole territorial neighbors besides South Korea and generally disapprove of U.S. military presence overseas.