U.S. Soldier Killed by Al-Shabab Was on Frontline With Somali Forces: General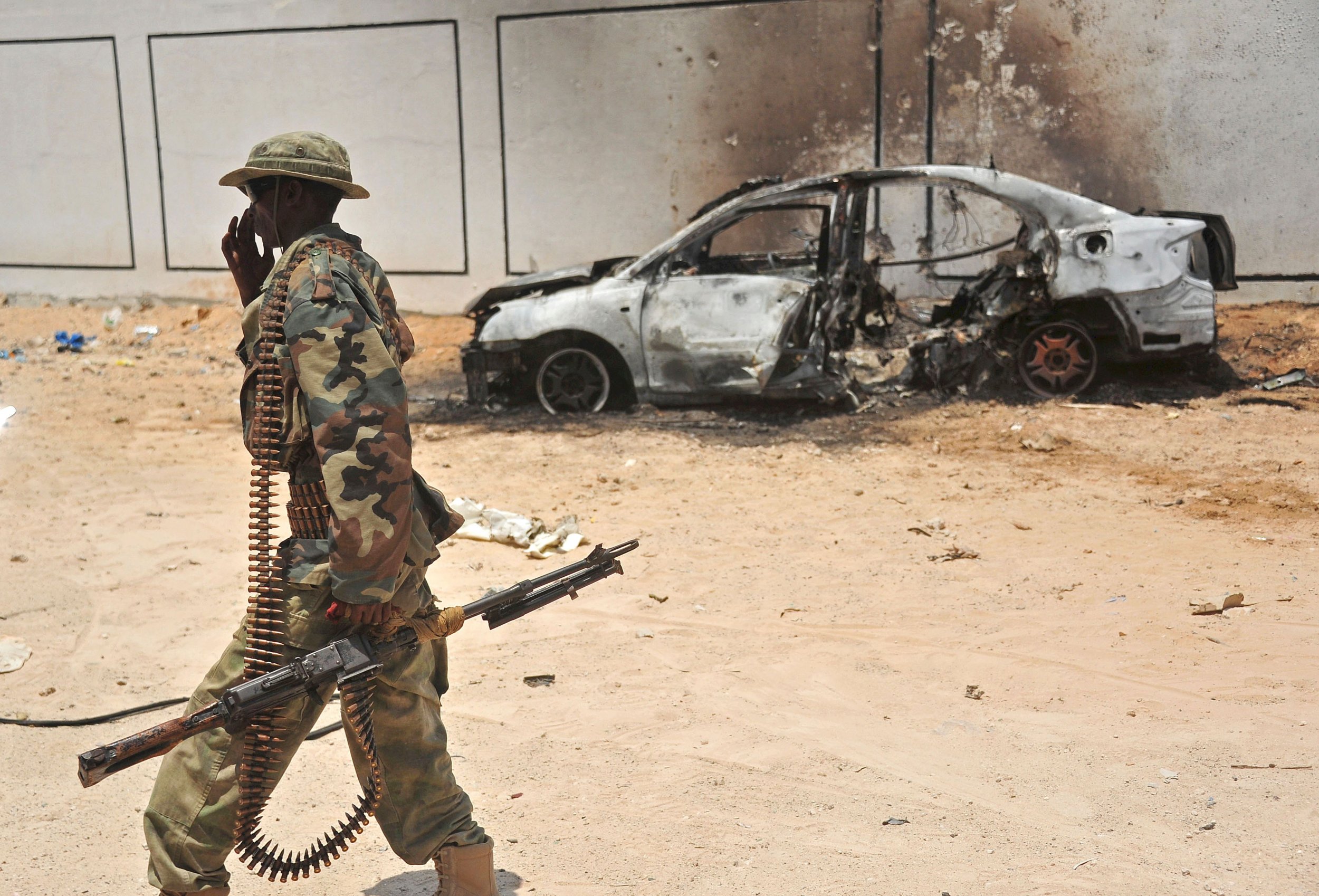 A U.S. Navy SEAL killed in Somalia—the first American military casualty in that country for two decades—was operating alongside Somali forces rather than behind them, as the Pentagon originally said, according to a top U.S. general.
Senior Chief Special Warfare Operator Kyle Milliken, 38, was killed Friday during a mission targeting the Islamist militant group Al-Shabab, around 40 miles west of the Somali capital Mogadishu. Two other American personnel were wounded in the incident.
The Pentagon said that Milliken was participating in a "Somali National Army-led operation," and military officials said that the U.S. forces involved hung back behind the Somali soldiers, according to The New York Times.
Milliken is the first U.S. soldier to be killed in Somalia since 1993, when 18 U.S. soldiers were killed after Somali militiamen shot down two Black Hawk helicopters.
His death comes at a time when U.S. President Donald Trump has upscaled the American military's involvement in the Horn of Africa country. Trump authorized a directive that loosened restrictions on U.S. drone strikes in Somalia in March, giving military officials greater flexibility to target Al-Shabab without extensive vetting. The Trump administration has also deployed several dozen U.S. troops to Somalia, the first contingent of regular troops there since 1994.
Brigadier General David J. Furness, the commander of the U.S. military's task force in the Horn of Africa, told the Times Tuesday that American and Somali forces were traveling in a single group when they came under fire from the militants and Milliken was hit. No Somali soldiers were injured in the incident.
"We were there on an advise, assist and accompany mission," said Furness. He added that he did not think U.S. forces were targeted specifically, since the mission took place while it was dark and he thought it unlikely that the militants had night-vision goggles.
Furness said that, had the mission reached its destination, American forces would have fallen back and allowed Somali soldiers to take the lead. But the mission was aborted after the troops came under fire.
U.S. counter-terrorism and military advisers have been present in Somalia for at least a decade, carrying out at least 42 drone strikes since 2007, according to the Bureau of Investigative Journalism. But American forces have had little to no confirmed involvement in frontline combat with Al-Shabab, an affiliate of Al-Qaeda that has called for attacks in the West, focusing instead on surgically removing key militant leaders. The raid in which Milliken was killed resulted in the death of Al-Shabab's leader in the country's Lower Shabelle region, Moalin Osman Abdi Badil, according to the Pentagon.
The raid in which Milliken died was conducted under Obama-era rules of engagement, the Times reported, and the U.S. military command in Africa (AFRICOM) has not yet taken advantage of the loosened restrictions authorized by Trump. But the SEAL's death alongside Somali troops may indicate that U.S. forces are taking a more active role in the conflict.
Last year, one joint ground operation by U.S. and Somali forces was reported in March 2016, in which 19 Al-Shabab militants were killed, according to the Bureau of Investigative Journalism.
Somalia's Western-backed federal government has been battling Al-Shabab for several years. The country's recently-elected president, Mohamed Abdullahi Farmajo, declared a state of war in the country in April and issued a 60-day amnesty for militants to give themselves up.