Billionaire investor Ron Baron said Friday that the recent U.S. stock crash could present Americans with a "monstrous" opportunity when looking at the economy from a long-term perspective.
In an email sent to CNBC's Squawk Box, Baron said, "This is a HUGE once in a generation BUYING opportunity. Huge monstrous opportunity following June 2022 (June 2020 TOO) Crash!"
He said that his two sons, who are also investors, now have the same chance he did when he founded Baron Capital, a New York City-based investment management firm known for its long-term investment strategies, in 1982—when the Dow Jones Industrial fell to 880 in a bear market.
A "bear market" is a term used by Wall Street for when the stock market drops by at least 20 percent for an extended period, and typically indicates an economic slump. The most recent bear market started on February 19, 2020, and ended just more than one month later on March 23, according to financial content site Seeking Alpha, and was largely caused by the impact of COVID-19. That bear market lasted for 33 days, making it the shortest the economy has ever experienced, as the stock market bounced back later that year and continued strong throughout 2021.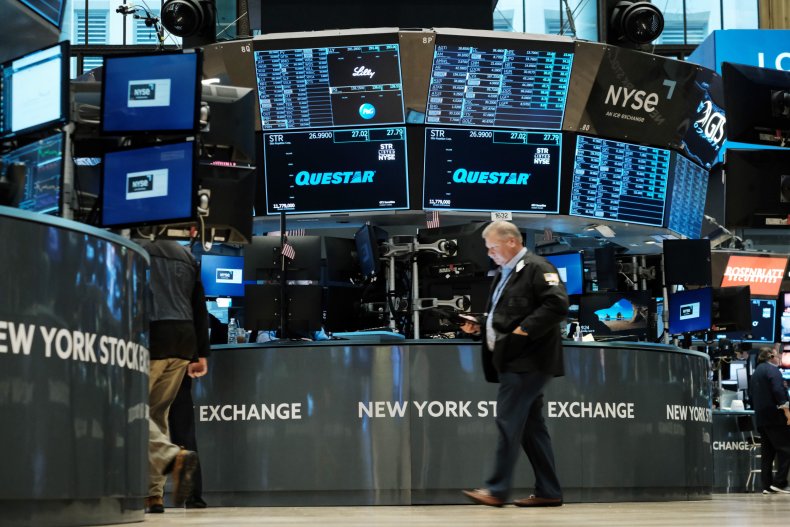 The investor's optimism comes in response to Thursday's news that the Dow fell below 30,000 for the first time since January 2021—an alarm for many investors who were worried the aggressive federal hikes to curb inflation would cause a recession.
While the Bear Market of 1982 caused economic hardship for many Americans, it was spring-loaded by what became one of the greatest bull markets in Wall Street history.
With Paul Volcker as chairman of the Federal Reserve during President Jimmy Carter's administration, interest rates were slashed, and inflation was on the decline, setting up the scene for the profit boom of the mid-to-late '80s.
Notably, Baron's forecast is pertaining to long-term investments, rather than day trading, and reflect much of the advice the investor has offered about the economic benefits of watching compound interest build up.
Today's political landscape bears some similarities to the circumstances of 1982, when the U.S. was also facing challenges against the Soviet Union in some of the most difficult days of the Cold War. However, the quick recovery of the economy has been pointed to as a reason for Americans to invest even in times of high inflation.
Baron's comments were also echoed by Sylvia Jablonski of Defiance Investments, who said she felt optimistic going into this weekend when compared to last weekend, when it was reported that inflation reached a 40-year high.
"This is a great generational opportunity. This is going to end up being noise when you look back on it," Jablonski told Squawk Box on Friday.
However, she did caution that the next few months would be difficult for investors who are likely to face range-bound volatility.
"In the short-term, it's painful, it feels terrible, and we have to ride it out," she said.